Trial of Style's Season 2 will have new transmog rewards — but I still want more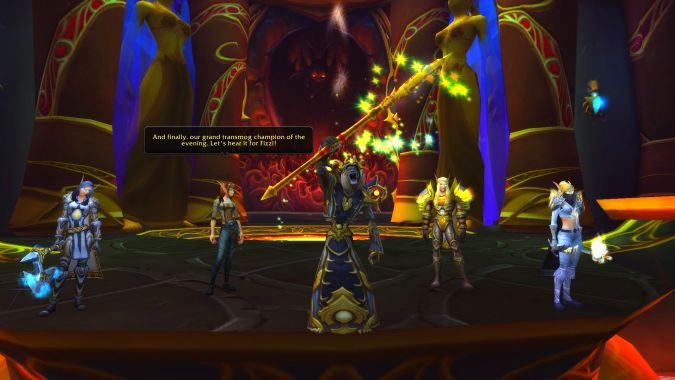 Trial of Style's debut — which was supposed to premiere last February, but wound up arriving this past August — was fun, but one of the main criticisms revolved around its rewards. Namely, players were underwhelmed to find all the rewards were comprised of appearances that existed in-game. Wowhead has datamined sets that appear to be "Season 2" rewards, and Blizzard seems to have heard the complaints — well, sort of.
Most of the sets appear to be more complete versions of existing sets. For example, the cloth set is a full version of the recolored Oblivion Raiment, which currently only has chest and shoulder pieces. The leather and mail ensembles both follow this pattern, while the plate ensemble is a brand-new recolor of the Battlegear of Might.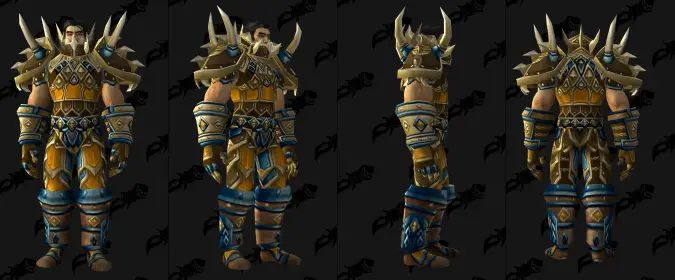 In addition to new gear rewards, there are three new themes — Spook-tacular!, Zen, and Magical Modeling — plus some decorations to use while you pose. The decorations — Dance Floor, Flames, and Spotlight — will only appear while you're on stage, but they do last for the entire competition. I took this to mean they last for the entire scenario rather than the entire micro-holiday, since you'll need to reapply them anyhow if you want to switch which decorations are active.
Overall, this seems like a good way to compromise with players, given the current structure of the Trial of Style. Blizzard's stated from the beginning that they don't want micro-holidays to be anything players will feel obligated to log in for. The rewards and effects are intended to last for the duration of the holiday and no longer. With the Season 1 Trial of Style rewards, you were technically getting rewards that lasted beyond the event. But they were also rewards you could earn on your own via farming after the micro-holiday ends.
The Season 2 rewards aren't brand-new appearances — even the plate set is a recolor of an existing one — but they do include pieces that fill in the blanks of existing sets. It's about as close to a middle ground as I can see us reaching under Blizzard's current approach to micro-holidays and the Trial of Style in particular. That said, I'd still like to see a different approach taken with the Trial of Style.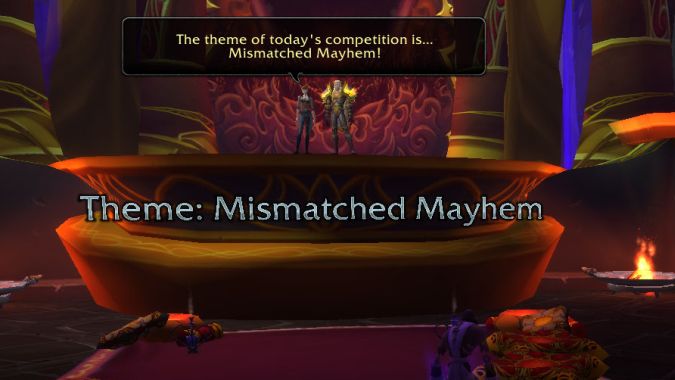 What I want to see
Right now, the Trial of Style occurs twice per year and, with the upcoming Season, will have eight sets in total to collect. Even if you don't earn a top-3 spot, though, you can earn every set very quickly. Occurring as infrequently as it does, the Trial of Style sets the expectation of something special — and it is! But that expectation conflicts with how easily these sets can be obtained.
I get that micro-holidays are supposed to be fun, inconsequential events, but having transmog rewards that last beyond the event — even if those sets can be farmed normally — already sets the Trial apart from other micro-holidays. Not to mention, before it was even released, its popularity seemed to eclipse that of the other micro-holidays. On several levels, it has a different vibe than the other micro-holidays, and Blizzard needs to embrace that.
What I'd like to see is the Trial of Style occur more often, for starters. If the Darkmoon Faire can occur monthly, why can't the Trial? Assuming that happens, I want to see more rewards added. These rewards can (and should) range from pre-existing to fill-in sets — like those of Seasons 1 and 2 — all the way to entirely new, unique sets.
In doing so, the holiday would not only feel more rewarding, but it would also be given more longevity. There would be short-term rewards to be earned in one go-around as well as longer-term rewards that could be earned by repeatedly partaking in the Trial, month after month. Moreover, having it occur more often would allow Blizzard to get more creative with the themes and potentially tie them to the given month.
Whatever the ultimate approach ends up being, I'm happy to see Blizzard embracing the transmog fans like this. I just feel strongly that the Trial of Style has a lot of potential. Taking it from a micro-holiday with familiar rewards to a regular, Darkmoon Faire-like event with some more unique rewards would unlock a lot of that potential.