WoW
Oct 7, 2019 6:42 pm CT
Wrathion returns with legendary cloaks to help us fight N'Zoth in patch 8.3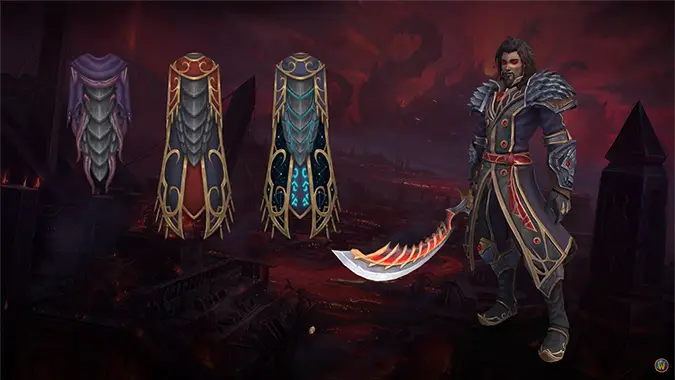 Turns out legendary cloaks are kind of Wrathion's thing.
Patch 8.3 is bringing us the greatest horror we have faced so far — an unleashed N'Zoth. And it wouldn't be WoW without a Legendary of some sort and, to counter that threat, we're finally getting our Legendary armor for this expansion in the shape of a cloak. We had a cloak once before, also courtesy of Wrathion, to help us take down a Y'shaarj-infested Garrosh in Mists of Pandaria. It seems cloaks are what it takes to defeat Old Gods.
Like the legendary cloak back in Mists, it will be a process of building it up. The cloak will be a thing that grows with us throughout patch 8.3 to help us counter higher threats. Its initial use is to help us progress further into the Horrific Visions of N'Zoth's mind that will be manifesting into Stormwind and Orgrimmar.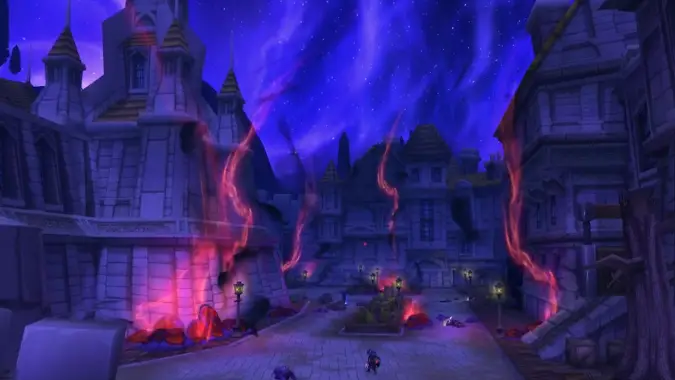 N'Zoth is the first fully powered and unrestrained Old God we've encountered. Even hampered Old Gods have been a tough match for us, and an Old God at the height of its power is obviously too much, even being the mortal champions that we are. When we first try to take on N'Zoth's mind, we won't get very far. He will literally drain our sanity. Each attempt will help us learn more to survive longer, but we still need more help. Enter Wrathion.
Wrathion is well-acquainted with corruption, and while we've been fighting Iron Hordes and the Burning Legion, he has apparently been growing up and investigating things further. We have seen hints of his agents around Battle for Azeroth. Patch 8.2.5 brought us even more information, but just enough to tell us that N'Zoth views Wrathion as a threat. Apparently this is why: Wrathion holds the key to helping us resist N'Zoth's corruptive influence.
With Wrathion's help, we will forge another cloak to help us resist N'Zoth and keep our sanity in check. The cloak will help us get further into the visions with each attempt, earning better and more rewards each time. Eventually, Ion hints, the cloak may help us even face N'Zoth himself in the new raid. This indicates we'll continue upgrading the cloak — very like the legendary cloak in Mists of Pandaria — until it's at the power we need. With this combined power, we may be able to take down the most dangerous of the Old Gods once and for all.