What was your favorite part of the patch 8.3 announcement?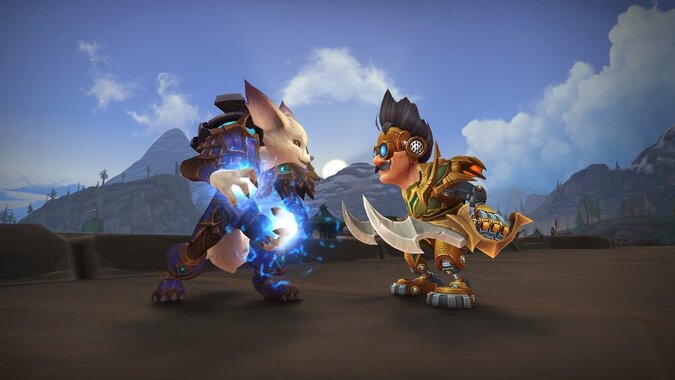 Blizzard sprung a huge patch announcement on us yesterday. World of Warcraft patch 8.3 is already up on the PTR and chock full of the shiniest new stuff. There's a giant new raid, Old God incursions in at least two (hopefully more) zones from expansions past, and new Allied races! All that and huge lore implications for the Horde, Alliance, and planet itself. It's going to be a busy time in World of Warcraft when 8.3 goes live.
The new Allied Races were the highlight for me. So much work went into the Vulpera and Mechagnomes. The Vulpera have the most adorable animations — try not to fall completely in love with one the second you see it fall asleep or dance. Plus they've got the ability to set a camp anywhere outside and then teleport back to it! I love having extra tricks to getting around the world. Meanwhile, Mechagnomes are going to lead to some really interesting new transmog combinations. Since their arms and legs are permanently mechanical, armor doesn't show up over top. I bet there's going to be some amazing transmog that comes out from that.
The Waking City raid looks amazing too. It's going to be the largest raid in Battle for Azeroth, in terms of bosses, if not size as well. From the few snippets we've seen so far, it's chock full of the best Old God architecture and minions since the Descent to Madness in Ulduar. The list of bosses is full of some pretty heavy spoilers, but I'm sure that the fight against [redacted] is going to be one of the standout fights of the expansion. I can honestly say that I didn't see it coming.
What were your favorite announcements? Are you excited to get your mechanical mitts on the Mechagnomes? Itching to finally take the fight to N'zoth, the last of the Old Gods? Keep in mind that some people may not want to know the exact details on some of the lore and fates of certain characters, so make sure to tag any spoilers in the comments.