WoW
Dec 3, 2019 4:00 pm CT
How is Shadowlands going to handle solo farming old content?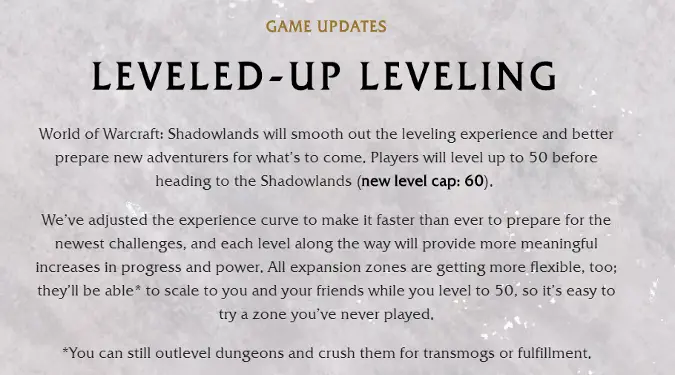 One of my favorite things in playing World of Warcraft is what I call transmog farming, even though it isn't always for transmog items — sometimes I'll go tear my way through Black Temple or Hellfire Citadel just because it's fun for me to blow up old content. It's fun to annihilate bosses that once took anywhere from 10 to 40 people to get through, to get all of the loot and gold, to just generally feel like an invincible force of destruction laying waste to a host of enemies.
So as we approach the Shadowlands expansion, one question that keeps coming up for me is what about soloing old content? When we got the item squishes, we had adjustments made to how WoW handles relative power levels so that you could go back and crush dungeons even though your power level had dropped in a relative sense. So with all the changes to how Shadowlands will deal with level and the level squish, how are we going to go back and solo old content?
The short answer is: we don't know yet.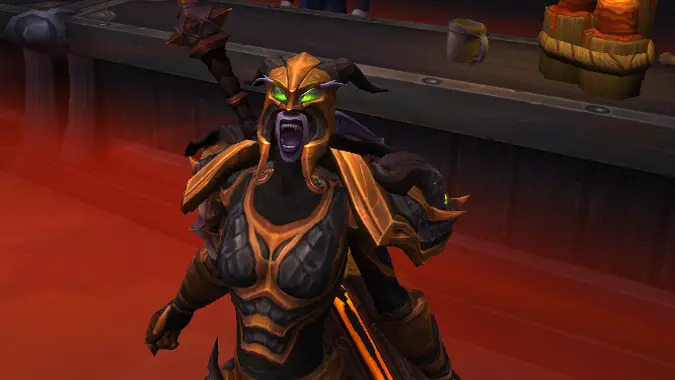 You don't know yet?
No, we don't know yet. But we do know that Blizzard is telling us on the Shadowlands web page that you will be able to outlevel and solo content.
World of Warcraft: Shadowlands will smooth out the leveling experience and better prepare new adventurers for what's to come. Players will level up to 50 before heading to the Shadowlands (new level cap: 60).
We've adjusted the experience curve to make it faster than ever to prepare for the newest challenges, and each level along the way will provide more meaningful increases in progress and power. All expansion zones are getting more flexible, too; they'll be able* to scale to you and your friends while you level to 50, so it's easy to try a zone you've never played.
*You can still outlevel dungeons and crush them for transmogs or fulfillment.
Since it says specifically that all expansion zones are getting more flexible and will be able to scale to you and your friends while you level to 50 and then uses the asterisk to point out that you can still outlevel dungeons and crush them for transmog, this says to me that the dungeon scaling will somehow be an opt in choice and not default to dungeons or zones. You can scale old content to 50, but you don't have to, which will allow you to still go back and blow up old raids for pretty loot. Or just to get revenge on a dungeon like Halls of Stone that you just plain hate and want to stomp on.
That's pretty much all we know about that right now — they're still designing this system and we have not seen anything about how it works as of yet. But it seems designed to be a choice, not a default, based on the wording from the official site. We will still be able to do what I love best in World of Warcraft, so you and especially I will be able to relax and get ready to continue farming old raids for pretty loot.