How do you feel about Ny'alotha LFR?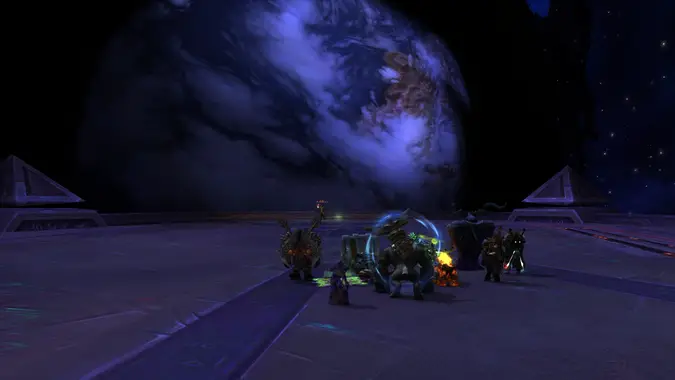 The first wing of Ny'alotha on LFR difficulty dropped this week in World of Warcraft, and its difficulty range is pretty wide. The wing features Wrathion, Maut, and Prophet Skitra, and I'm of significantly mixed opinion about those three bosses in LFR. Skitra in particular feels like a gigantic LFR group destroyer just waiting to happen. Two tanks trying to coordinate which mob they can both see? Yeah, I mean, on paper that should be doable, but I've had some LFR groups that refused to do things like talk to one another so I can see all sorts of ways for this to go wrong. And LFR groups can really vary, from super chill groups that get stuff done quickly and efficiently… to not so much.
Maut, honestly, once you get the steps of the dance it's not too hard. Kill the adds, move the circles away from the boss, stand in them when necessary. Similarly, Wrathion is mostly about figuring out what patch of ground is safe and how to blow stuff up — it feels like a reasonable ask from any LFR run. But I definitely have misgivings about Skitra. Still, people are already running it and getting that ilevel 430 gear. I'm even considering it, because I get naught from Maut in Normal runs, and 430 is still better than 410.
So now we come to you, dear readers — have you run Ny'alotha's first LFR wing yet? Are you planning on it if you haven't yet? What do you think about adapting the bosses of this raid to an LFR format? Are there any bosses in particular you really don't think will work in LFR, or ones you think will be pretty easy once they get adjusted for that tier? Share your experiences, if you have any yet, because I'm curious to hear how folks have been finding this last LFR for Battle for Azeroth.