What would you like to see Blizzard do with a Corruption-style system?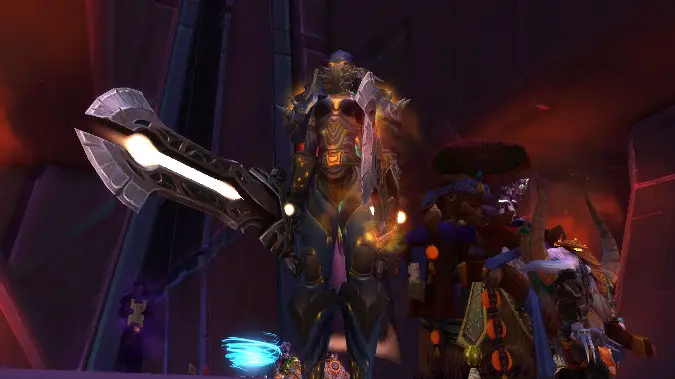 World of Warcraft has a tendency to do iterative design, which is to say, design elements from one expansion can be reworked and made part of the next expansion. We've seen it with the Artifacts and Legendaries from Legion inspiring elements of the Heart of Azeroth and Azerite Armor in Battle for Azeroth, and in the Mission Table from Warlords being revised and brought back twice now in Legion and Battle. 
This has me thinking — given that I've stated that I'm fond of how Corrupted gear works, but that I feel it is a flawed system — how would I like to see Blizzard iterate on that design? What would I improve about it?
I think for starters I'd tie the actual powers you get to the level of Corruption or Madness or whatever the next version of it is called, but make the debuffs more random. I noticed that at my corruption level (20 after my cloak), I've basically been ignoring the Eyeball that spawns to blow me up because the damage is trivial and the actual raid mechanics are more likely to kill me than it is. I don't think that should be how I deal with Corruption — I shouldn't go, "Meh, they can heal me through that" and just keep focusing on what I'm doing.  And also, making the actual DPS benefit be directly tied to your high Corruption makes the game of chicken you're playing with death more easily understood.
But that's just one idea, and it may not even be a good one, so let me ask you — what would you suggest, if you were a designer working on iterating from the current design? What would you prefer to see in any future system that tried to make gameplay and lore part of your gear selection? What are your ideas for how Blizzard should implement a system like Corruption in the future?