What should Torghast learn from Horrific Visions?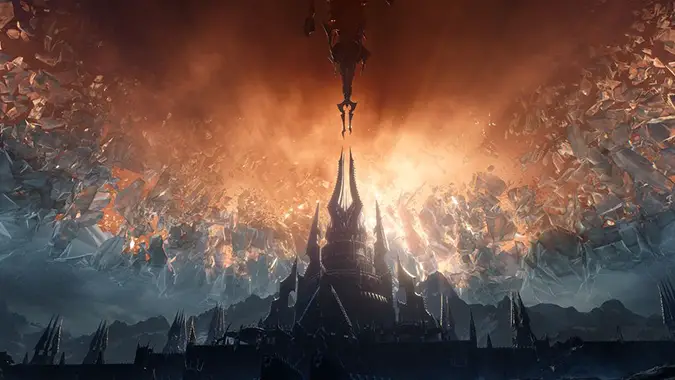 While Shadowlands may not be changing the status quo as much as previous expansions, there is one aspect of it that's stood out to me from the very moment it was mentioned: Torghast. The not-a-typical-dungeon instance has been described as a roguelike that will scale based on your party, up to a maximum of five players. In theory, Torghast is endless — players will eventually hit a difficulty ceiling where they'll be unable to progress due to the difficulty. Frankly, it sounds like a lot of fun and a good way to challenge players at max-level.
Then again, that's how I felt about Horrific Visions when I first heard about them, and those have mostly led to frustration.
Let me be clear: My frustration with Horrific Visions has nothing to do with the Visions themselves. I love Horrific Visions! I'd run them all day if I could! No, my issues have more to do with the system that limits the number of runs you can do, as well as the punishment for failure. As it stands, even if you complete all your dailies and Assaults, you can still run maybe 3 Horrific Visions at most in a given week. And if you disconnect one minute into a run? Sorry, you're out of luck.
And — to a much lesser degree — it definitely feels like Horrific Visions don't scale properly. I've spent 95% of my runs soloing, and trust me, it's a lot harder to progress solo than it is with two or more players. Granted, this sort of thing is to be expected, but it's still something that I wish had a little more parity among different group sizes.
To bring this all back to Torghast, I'm really worried that Torghast is going to be an incredibly fun, challenging instance that I can't run nearly as much a I want to. I'm worried that it will be "solo" content that benefits from a full party. I'm worried that it will take the worst parts of Horrific Visions with it. But maybe my definition of "worst" is different than yours. Are there parts of Horrific Visions — or even the Mage Tower — that you'd like Torghast to learn from? If so, what? Sound off below!