WoW
Nov 26, 2019 4:00 pm CT
Everything we know about the Torghast roguelike dungeon in WoW Shadowlands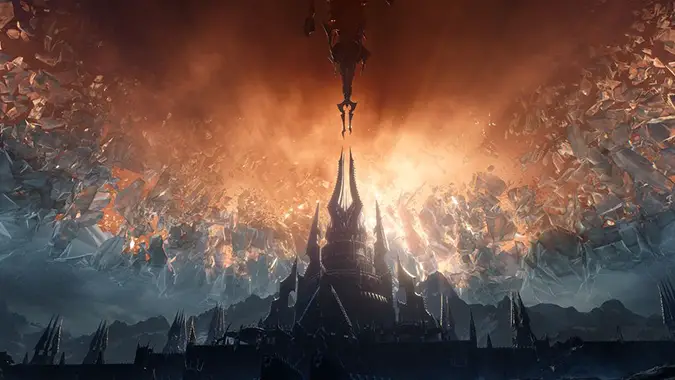 Opposite of Icecrown Citadel and at the center of the Maw lays Torghast, Tower of the Damned. This structure is controlled by the Jailer, a name we've heard a lot throughout the pitch for WoW Shadowlands. Given the similarities and placement, it could be the origin of the Lich King's home and more, and we're going to be able to discover and probably battle against its secrets in the next expansion. Here's everything we know about the roguelike dungeon Torghast so far.
How Torghast works in WoW Shadowlands
Torghast is a level 60 — yes, that's the new level cap — dynamic 1 to 5 player dungeon that features multiple floors of increasing difficulty. Not only does it scale based on how many players are inside of it, but it constantly shifts in layout. At BlizzCon 2019, the developers made it sound like the dungeon will be procedurally generated — or at least something very close to it. That's where the comparison to the roguelike genre comes in.
To succeed in Torghast, you'll need to adapt and react to whatever the dungeon throws at you. Thankfully, it's not a timed dungeon. You'll be incentivized to explore it thoroughly to gain abilities that will help you progress deeper into it. With time, you'll earn materials to help you craft Legendary weapons and armor.
Anima upgrades and abilities in the Torghast dungeon
Inside of the tower exists a new resource: Anima. Anima is an energy that you'll come across as you battle your way through the dungeon. It can give you stat benefits like 10 percent to your maximum health or 5 percent extra Mastery, and it can also give you unique abilities. In the blog post, Blizzard gave examples like a move that applies a Shadow damage DOT to a target, or one that blinds a target and reduces their chance to hit you by 75 percent. The goal of the Anima system is to give you the tools to combat the increasingly difficult foes. Sometimes that'll require combining abilities, and sometimes that'll require specializing in some way within your small group.
Blizzard said that the Anima rewards will change over time. One week you might get rewards that set you up to deal with a certain level of the tower, but not in others. These will be events — with The Beasts of Prodigum coming within the first couple of weeks of the expansion's launch. In The Beasts of Prodigum, you'll be able to summon a Shadow Hound that can stun enemies, and a lure that inflicts AOE damage and silences enemies.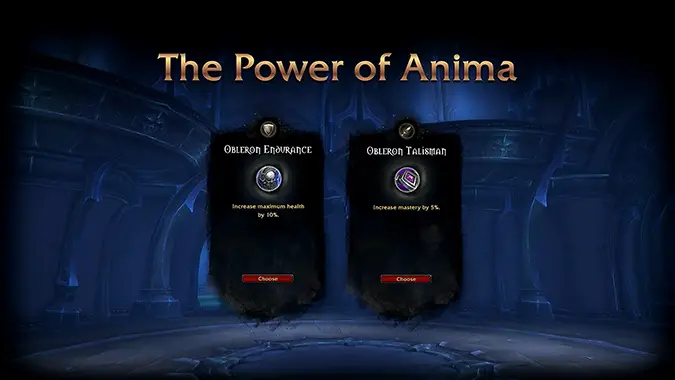 How to earn Legendaries in the Torghast dungeon
As you work your way through the tower, you'll earn runes. These runes can be taken to a runeforge to craft into Legendary items, just like in Legion. Those runes can be slotted in different ways to give you control over how you want your stats weigh out. You'll get some interesting lore information here too. Blizzard specifically mentioned learning more about the origins of items like the Forstmourne and the Helm of Domination (RIP) here too.
Torghast will come with the expansion's launch, but it's not completely clear if it'll be open on the same day. There's always people who hit max level within the week, so we'll have to wait to hear more about how we'll be able to enter in the future.