What other temporary buffs or changes would you like to see in WoW while we wait for Shadowlands?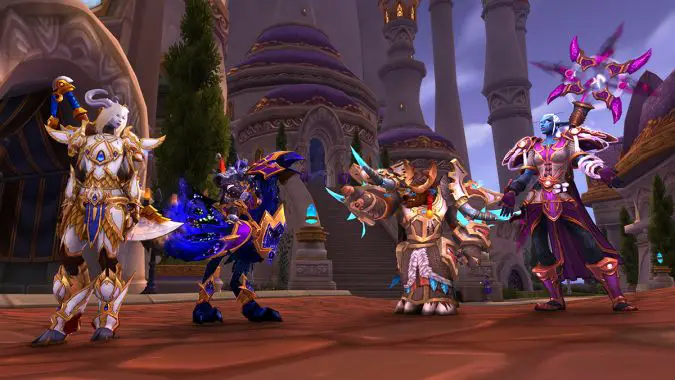 World of Warcraft has been throwing some buffs at players over the past few weeks, partially as a kind gesture while we're all stuck at home, and partially as a way to make the downtime between now and the 9.0 pre-patch a little more tolerable. First, we saw the Winds of Wisdom buff (100% XP boost) added to help make leveling alts a bit easier, then we saw the Impressive buff (100% reputation bonuses for Legion and most BFA factions) added for those working to unlock Allied Races or just fill some reputation bars. And while both of those are incredibly nice — seriously, I can't emphasize enough how awesome it is for Blizzard to add those — I can't help but wonder what other kind of buffs might be worth cheering over.
For instance, the reputation boost currently only applies to Legion and pre-8.3 BFA reputations. Definitely good for unlocking Allied Races, but what if it extended to all reputations? Even if we exclude 8.3 content, that's still a lot of reputation grinding players could do, and I know I'd at least be working on something like Shen'dralar or Bloodsail Buccaneers. But that's just a start. What if Blizzard added something that increased the amount of drops you earned from old raids? That would absolutely get me to work on some of the transmog sets I have yet to finish. Heck, it would probably get me to level alts just so I could farm non-cloth sets, too! Maybe Blizz adds something to make gold farming easier?
There are a lot of possibilities here, and I'm curious to see what sorts of buffs you all would like to see added in the interim before the Shadowlands pre-patch. Is there something WoW's missing that would get you to return or go outside your comfort zone? Something that you just plain would like to see? Sound off below!