Where would you most want to go in all the Warcraft cosmos?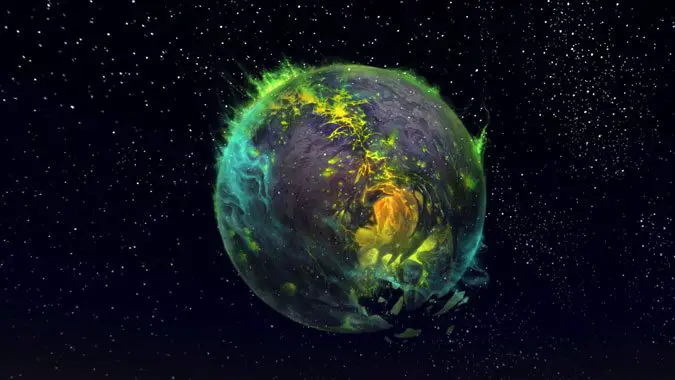 The whole Shadowlands idea — the fact that we're traveling to the land of the dead, seeing new realms we've never seen and exploring whole new concepts that change and grow the Warcraft setting in ways we've never really thought about — has me looking at that infamous Warcraft cosmology image and wondering about where we could possibly go that we haven't been to yet. Whether it's former Legion worlds like Xoroth, the terrifying void-ravaged world of the Ethereals, haunted K'aresh, or the often teased but never really explored Emerald Dream, there are a lot of places I've never been that I'd really like to see, and I figure I can't be alone in that.
I mean, there are places on Azeroth like the Dragon Isles, whatever that mysterious continent to the south of Shadowmoon Valley on alternate Draenor is — there are a lot of places. So I find myself deeply curious. We've been to distant Argus, the ruined world of Outland deep in the Twisting Nether, and now the Shadowlands themselves, so where's left? Where do the players who make up this crazy World of Warcraft want to go? Or are people more interested in going back to Azeroth's familiar locations and exploring how they've changed with the fallout from this trip to the lands of the dead once we're done?
I'd personally like to find out if there's more stuff on Azeroth we've yet to explore — I've always wanted to find out if there's more world there than we'd understood. If Kalimdor was just one of many continents on Azeroth, we could theoretically go on a sweeping exploration of whole new cultures and peoples, but that's just me. What about you? Where do you want us to visit next? Where should we go?  Should it be a new planet, a plane of existence, or some corner of the world we haven't yet seen?