What are your last-minute Battle for Azeroth goals?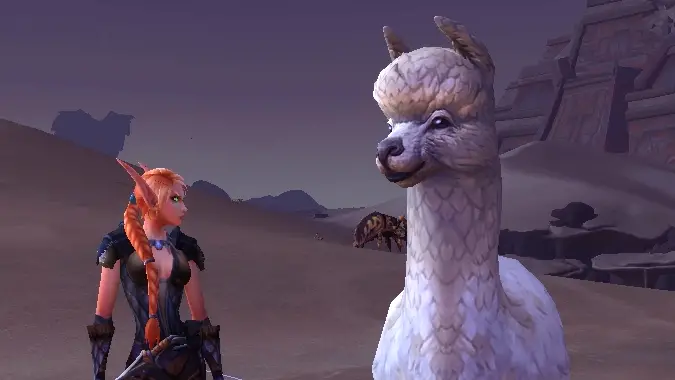 Let me tell you a secret: I become more productive while operating under pressure. Give me an allotment to do something, and I'll probably take my sweet, sweet time with it. But as soon as the deadline approaches, I go full steam ahead. My mind becomes clear, my synapses begin to spark, and the work gets done like never before.
Why am I telling you this? Because I managed to, pretty much, completely ignore patch 8.3 for Battle for Azeroth until the release date for Shadowlands was announced. And now that the expansion is almost here, feeling more concrete than ever — it's so close we can even smell it, and it smells like jelly — I decided it's a great idea to complete a bunch of legendary cloaks on alts, and to run Horrific Visions for that stylish backpack transmog, and to finally get those danged alpacas — the ones that don't rely on RNG. These things didn't tempt me before, since I had all the time in the world to do them — so, of course, I didn't. But now, with the sense of urgency and the lands of shadow looming on the horizon, I can feel the motivation pumping in my veins.
I know that I'm probably not unique in this regard (spoiler alert: No one is unique on anything — life is hard, kid). And just like I'm racing to feed grass to fluffy camelids, I'm sure that a lot of other people out there are also chasing their dreams. Several things are going away come Shadowlands, and the clock is ticking for that Brutosaur mount or for those Rank 4 Essences. Other things, like the amazing Glacial Tidestorm mount, will simply become much harder to get, so the time is ripe to obtain them.
What about you? Does the nearing of the release date for Shadowlands compel you to suddenly seek out some objective in WoW? Do you have any last minute goals, like I do? Are you leveling alts, or going after achievements or rewards? Or are you simply taking a break, and waiting until the new content hits us?