Which Shadowlands Covenant cosmetic armor set are you obsessed with?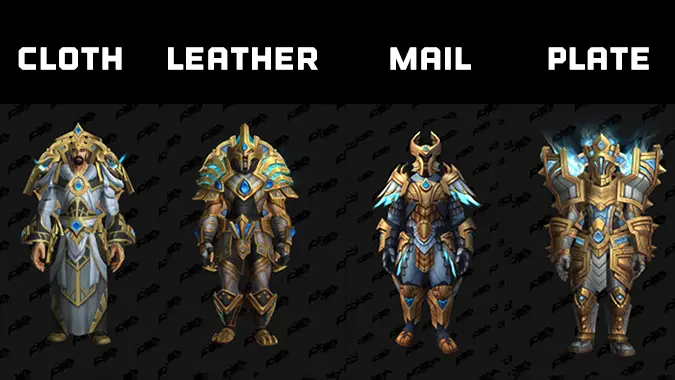 Choosing which characters are going to bind themselves to which Shadowlands Covenant is not an easy process. Are you doing it for the overall Covenant aesthetic? Or because the Covenant and class special abilities are perfect for your playstyle? Or does the cosmetic armor perfectly fit the class fantasy you have for your character? The options are so varied, especially for those of us with all (or almost all) max-level characters in every class.
If the last choice is what is driving you, I'm right there with you. Many spreadsheets and Wowhead dressing room screenshots later, I finally cobbled together a single graphic of all available transmoggable Covenant cosmetic armors to help with my decision making (minus back pieces and weapon illusions). Note: The armor show in the image below is the base cosmetic armor from completing your Covenant's campaign. Each Convenant has three additional tints of the same look acquired through various means.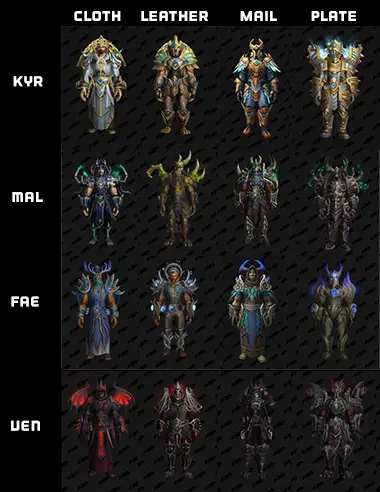 My Druid main is, of course, going with Night Fae Covenant for the aesthetic, though I'm not in love with the leather armor set. But for my Warlock, I think we can all agree there is no better choice than the Venthyr Cloth set. And my Rogue will look great in the Venthyr Leather set as well (at least until that sweet Castle Nathria leather armor set becomes available). My last must-have is for my Priest who will look amazing in the Kyrian Cloth set, and that's saying a lot as I don't even like playing my Priest. (Shh, don't tell Mitch.) [Editor's note: Mitch will not forget this.]
Do you have a favorite Covenant cosmetic armor set? Or are other factors driving your Covenant choices other than looking good?