How do you feel about characters being removed from the story?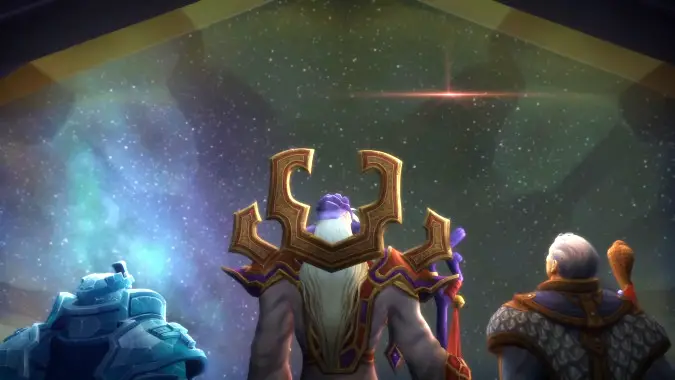 The current pre-patch brought with it an important lore fight. The question that remains in its aftermath is: Did Nathanos meet his end, or will we see him again in the Shadowlands? And even if we do meet him in there, will we have to deal with him again — permanently this time? That would mean no more Nathanos. Permanent death of characters is always a contentious topic. Some, like Ysera or Ursoc, are mourned by most. But maybe there are some characters for whom we might say: It's time.
Is Thrall still a worthy character to have sticking around? Even his de-facto voice actor, Chris Metzen, is no longer at Blizzard. In the game, Thrall himself has stated that he wishes he could just live an easygoing life with his wife and kids. Doesn't he deserve to? Conversely: When do characters overstay their welcome? A lot of players still like Khadgar, but some are tired of him.
When do lore characters deserve to retire? I am an enormous Jaina fan, but at this point, I think I'd rather see her wave goodbye to the endless machinations of Alliance and Horde, and go live a peaceful life somewhere. I feel like her story was very neatly concluded in Battle for Azeroth — much like Varian got a satisfactory ending in Legion.
When the Legion was defeated, Velen sighed with thousands of years of relief. The Prophet has lived for over twenty-five millennia, and his life-long quest is, at last, over. Doesn't he deserve some rest — maybe even a peaceful death? And a similar question could be asked about Illidan, who is now "on standby" — if the story ever demands it, he will definitely be prepared to show up again. But should he?
Is Genn getting too old? He has been a king in the Alliance since Warcraft 2, at least. Should he step down — or meet a heroic end — and pass the mantle on to Tess Greymane?
Speaking of Tess… we have quite a number of newer characters showing up, and performing new roles in the story. Taelia and Flynn, Mayla and Talanji, Wrathion and Zekhan, to name a few — and that's ignoring characters that might still crop up again, such as Darius and Lorna Crowley, or Vanessa VanCleef, or Ebonhorn, or Yrel. What do you think? Is it time for the old guard to bow out, and for new blood to fill in the leading duties in the World of Warcraft?