WoW
Nov 19, 2020 8:00 pm CT
How to enter Torghast, Tower of the Damned, in Shadowlands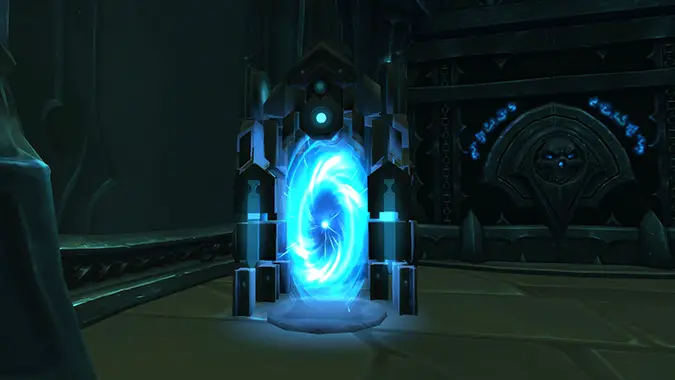 Are you looking to test your skills in Torghast, the ever-changing roguelike dungeon of WoW Shadowlands? Good, so am I. But you'll need to know how to unlock access and where it is first. Luckily, Blizzard has left the challenge in the tower itself and not in accessing this bastion of the damned.
First, the Tower is only accessible at max level.
Yeah, it's kind of a bummer you won't be able to start crafting legendary items earlier, but trust me, you'll keep coming back. Here's a quick overview of how to unlock:
Hit level 60.
Pledge yourself to your Covenant of choice.
In the course of your post-60 Covenant questline, receive a quest to find Ve'nari in the Maw.
That's it. The progressing questline opens up the Maw region to you, and it's also what unlocks Torghast and leads you to the Runecaver. But how do you get back to Torghast? Well, that's also (relatively) painless.
You need to complete the above quest experience before your portal to Torghast opens up. However, once that's done, a portal opens up in the Maw's faction base — the Ve'nari Refuge.
If you haven't followed our coverage of Torghast, Tower of the Damned, you should know that the purpose of this dungeon is to provide a Diablo–like challenge dungeon with power-ups and tough enemies. There are a bunch of abilities you can pick up that do things like increase your movement speed or let you use Blink a ton as a Mage. You'll earn all of these by collecting Anima as you defeat enemies and venture up the tower into increasingly difficult rooms.
The Tower of the Damned experience varies based on various factors, like class and group size, so no two Torghast runs will be the same. The one thing you can rely on is that the Tarragrue will be waiting to gobble you up kick you out after too many deaths.