How are you tackling alts in Shadowlands?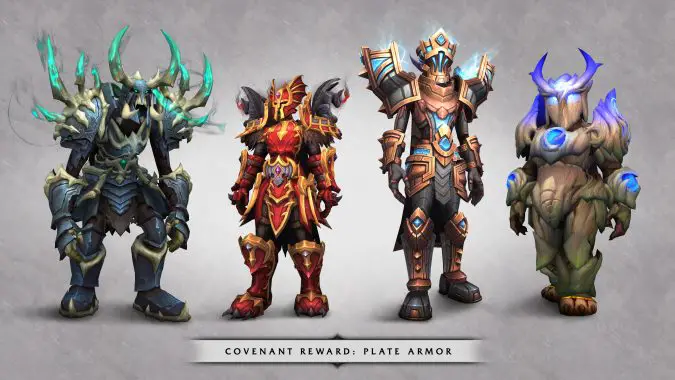 There are four Covenants in World of Warcraft: Shadowlands, each with its own fully realized campaign, as well as unique activities and rewards. That in itself is enough to compel all kinds of players to try managing up to four different characters. Multiple parallel stories are likely one of the strongest pulls WoW has towards alt playing — it's how many of us played during Legion, an expansion in which there were a whopping twelve Class Halls with their own campaigns and unique rewards. Battle for Azeroth even offered mounts as rewards for players who finished seeing the story from both sides.
In many ways, Shadowlands is an expansion that keeps us very occupied. There is a lot to do — to some players, that is wonderful; to others, it's overwhelming. No matter what camp you fall into, the truth is that many of us are finding enough to do on our mains, our primary characters — between quests and Callings, dungeons and raids, Torghast and the Maw, and more. We have our Adventures to do, our Anima Conductor dailies, and our special Covenant activity, and our Legendaries to craft… whew! Talk about content.
But at the same time, those who have tried leveling an alt to 60 and catching up have found that it is surprisingly easy to do so — Anima collecting notwithstanding (that bit is still hard). Renown is not difficult to accrue at all: You need only to play the game. Doing your Covenant campaign, or dungeons, or Callings; no matter which activity you choose to do, you will probably earn Renown from it, and you will get caught up before you even realize it. And with that comes gear, since merely by doing your Covenant Campaign, you will earn your Covenant armor set, and you will be able to upgrade it with Anima.
I've seen other players who are already tackling their four alts and seeing all the campaigns the game has to offer. Myself, I've only been able to find time and stamina to deal with two for the time being — but I'm already working on leveling the third one. How about you? Is Shadowlands too vast in content for you to bother with alts, or not? Are you eager to see all four Covenant campaigns as soon as possible, or are you going to wait — or maybe not even do that at all? How are you finding the catch-up systems so far? Share your thoughts and experiences below!