This year's Blizzard charity pet is actually two pets — including an adorable sloth named Daisy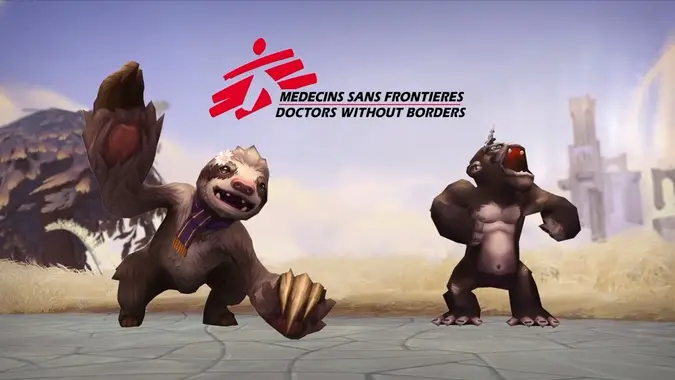 For many years now Blizzard has helped to support worthy causes around the world by selling special battle pets, with all of the proceeds going to charity. This year's charity of choice will be Doctors Without Borders, an organization that helps to provide medical aid around the world where it's most needed. In the past, we've seen Dottie the Alpaca, Whomper the Yeti, and more cats than you can shake a stick at. This year they're doing something a little different — there's Bananas the Monkey and World of Warcraft's first sloth, Daisy.
The addition of two pets rather than one isn't the only major change from years past though. This time rather than having a set cost per pet that you'll have to donate, you can contribute any amount at all to Doctors Without Borders. As their first donation goal is met we'll unlock the cuddly monkey Bananas. He was previously introduced during The Burning Crusade but is unobtainable currently. If a second stretch goal is met they'll unlock Daisy.
Now for the most important part. Everyone in Warcraft, whether or not they donated, will receive these pets! You read that right, if the Warcraft community comes through as they have in the past we'll all be able to reap the benefits of their generosity. We'll have more information on where to donate to contribute to these pets — Soon™.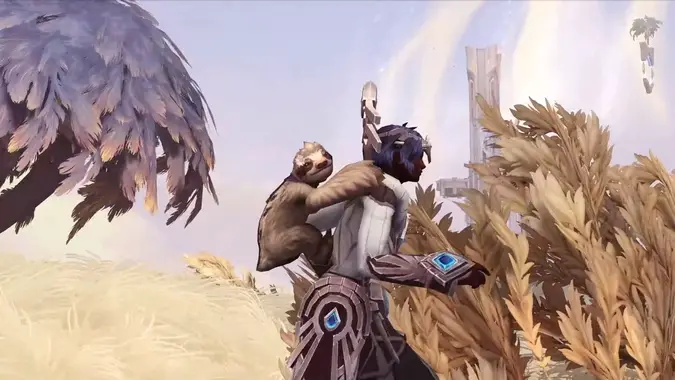 Daisy herself looks amazing. She's got a little scarf around her neck to keep warm. But more importantly, she'll ride around on your back like a backpack. I don't know if she'll add any additional inventory space for your character, but you'll certainly feel like you can take on the world with your sloth buddy by your side. I really hope that they make it so she can ride on the back of Druids when they're shapeshifted too. Imagine how cute it would be to see a herd of Owlkin Druids all with Sloths on them.
I'm crossing my fingers really hard that the Daisy stretch goal is met. Not only is Doctors Without Borders an amazing cause — I must have that fuzzy backpack.