The hub city of Westmarch puts the MMO in Diablo Immortal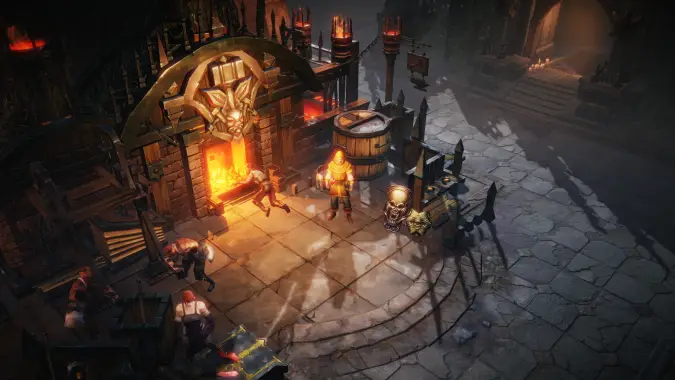 During today's BlizzConline panel on Diablo Immortal's progress, the dev team revealed an intriguing piece of content that gives us a better glimpse into exactly what they want this game to be. Lead designer Wyatt Cheng said that one of the ways they wanted to help the game feel like a mobile MMO was to create a large hub city where players can gather. It's a place where you can see other players running around in their gear, where you can take a breather from fighting the hordes of Hell and maybe grab a pint or two at the pub. So, the city of Westmarsh was born.
Their goal in creating Westmarch was to recreate the feel of player-populated cities in PC MMOs, like Stormwind or Orgrimmar in WoW. They wanted a place where you can really engage with the Diablo Immortal community, where you can see other players going about their business.
Cheng said that the Diablo 3 team actually wanted to add a player-populated city to the game at one point. Internally they called it "Playertown." Other projects took priority and they were never able to realize it. He's thrilled that they were able to make it happen for Diablo Immortal. He said that a city like this makes the game world feel real: "When you close down the app, when you aren't playing anymore, the world lives on without you."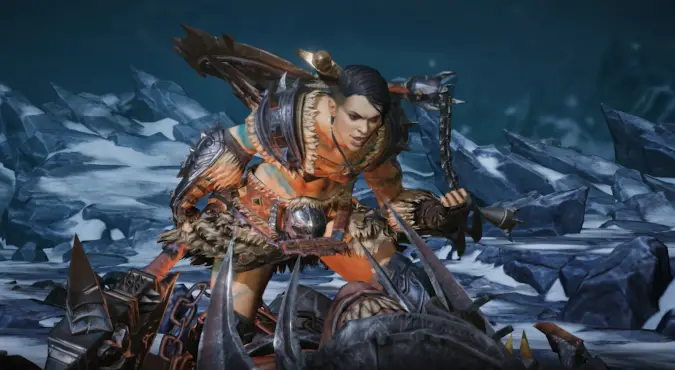 Westmarch makes Immortal's MMO-like social interaction more organic
One of the goals of the Diablo Immortal team is to push the Diablo franchise into the social space of MMOs, and a hub city is a great way to help that along. When you can walk across town and find the person you're chatting with hanging out in the market or the crafting area, it's not just a lobby anymore. It's more like a real community.
The team plans to give incentives and rewards for grouping up in the game. Having a hub city definitely makes finding other people that much easier.
After its disastrous debut at BlizzCon 2018, Diablo Immortal had an uphill battle with Blizzard fans. The more I see of it, however, the more interested I'm becoming. The team needs to give Immortal its own identity, reasons to play it beyond just the fact that you can play it anywhere. Between Diablo 4 and the just-announced Diablo 2: Resurrected, Immortal will eventually have stiff competition even within the Diablo franchise, let alone from other game developers. But to that end, Westmarch and all it represents seems like a good start.