When do you hope Shadowlands patch 9.1 comes out?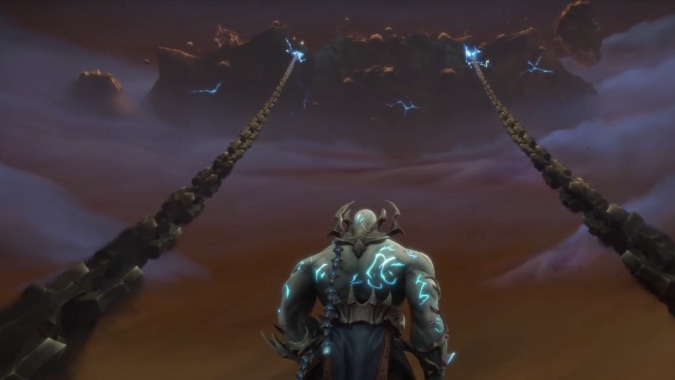 We've gotten our first tantalizing glimpses of patch 9.1 Chains of Dominion — Shadowland's first major content update. We'll be taking to the skies again, exploring ancient cities that have been pulled into the depths of the Maw, and delving further into Torghast to finally take the fight to Sylvanas. Beyond that, we'll have a bunch of new Covenant stories to experience and new loot to plunder. But we still don't know when patch 9.1 is going to come out.
We know that patch 9.0.5 is expected to arrive sometime in mid-to-late March so it's very likely that we won't even get patch 9.1 on the PTR until April. From there, most major raid content patches have usually lasted a month or two — in order to give the developers plenty of time to get our feedback and let the raiders do their best to break the new raid bosses. We could see it in June, but I hope that we get it a little closer to July.
I've still got to finish my Keystone Master achievement, and the more time I have for that the better. Plus I need my guild to get far enough along that we can take a night to earn our Glory of the Nathria Raider. Each of those comes with a cool mount and even though I play a Druid I still like knowing that I've tried to catch them all. I also keep meaning to finally get into some PVP action this expansion. I've barely touched it this whole time! Each time a PVP week rolls around I mean to get into some battlegrounds or find someone willing to bring a Bear to their arena matches. But each week I get distracted by something else and completely forget.
On the other hand, it could arrive tomorrow and I would be happy — I've got so many unanswered questions about the Infinite pirate dragon!
How about you? Do you still have a long list of things you need to accomplish still before moving on to patch 9.1? Or are you thinking the sooner the better — that they should rip the band-aid off. Are you itching to move on from Castle Nathria because you've ascended its heights enough to last you a lifetime?