WoW
Mar 4, 2021 7:30 pm CT
When will WoW patch 9.0.5 be released? March 9!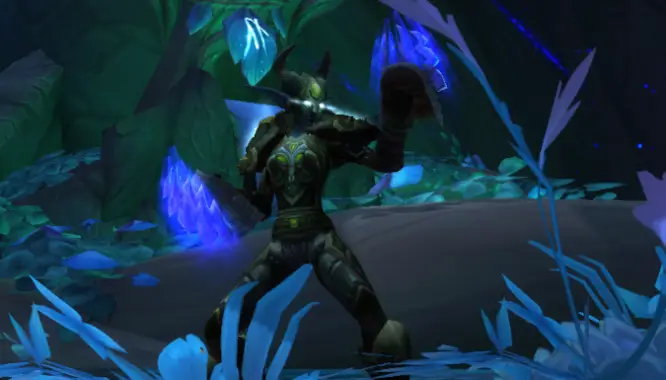 Patch 9.0.5 went onto the PTR in early February, and it will be coming to live realms soon: the latest version on the PTR is labeled a release candidate and Blizzard announced that the patch will go live on March 9. To be sure, this is a reasonably quick turnaround time for a PTR to live test cycle, though we sometimes see these smaller .5 patches go live quickly. Patch 8.1.5, a similar content patch, was released to the PTR in January and hit live servers in mid March — and it looks like patch 9.0.5 is moving even more quickly.
Patch 9.0.5 is introducing the Valor Points system to the game for Mythic Keystone dungeons, the Stygia Crafting system that lets you make your own mount, a number of balance changes for Covenants and Legendaries, and quite a few other features. A new currency system, gear upgrades, and a new crafting system added to the game in one patch is a fair bit of complexity to roll out in a month's time — but Blizzard seems happy with them even in this short testing time. Maybe even happier than we'd realized, based on the news we just received.
We had previously predicted a release date of March 16, which frankly seemed kind of optimistic, but Blizzard is even faster than we'd hoped for, and we can now share their post announcing that the patch will go live on next week's reset — that is to say, on March 9 for North American servers and March 10 for EU servers. So grab on to whatever's handy and buckle up, because we're on our way to Valor Points, Stygia Crafting and a whole lot more, as soon as next Tuesday/Wednesday depending on where you're playing.
That's some fast turnaround time — now bring on patch 9.1 so I can ride a mount in the Maw.
Updated March 4, 2021