Tazavesh, the patch 9.1 mega-dungeon, has an Infinite pirate dragon. But what is an Infinite pirate dragon?!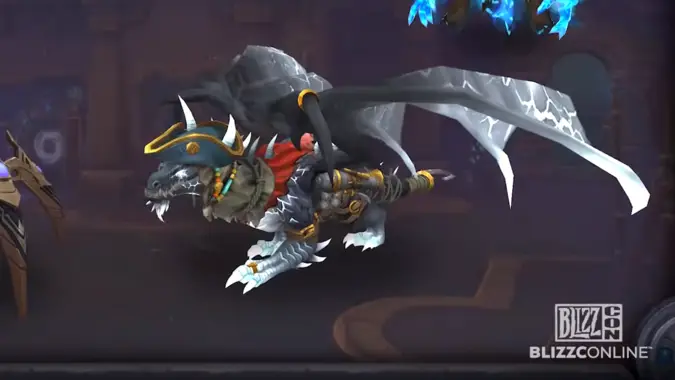 In Shadowlands patch 9.1  there are new zones, a new 10-boss raid to fight through, and a new mega-dungeon for players to delve through for juicy Broker-related loot. But just casually tossed into the corner of a slide and mentioned briefly was a boss so unusual that I haven't been able to think about anything else since. One of the eight bosses we fight during our trip to Tazavesh, the Veiled Market is an Infinite pirate dragon.
No, that's not an endless supply of pirates that we'd have to fight (which would make an eventual Mythic Keystone version of that instance all but impossible.) It's a member of the Infinite Dragonflight, who has somehow fallen — or leaped headlong — into a life of piracy.
Thanks to an interview that PC Gamer had with Lead Narrative Designer Steve Danuser and Lead Encounter Designer Morgan Day, we know that the Infinite pirate dragon will be fought in the Boralus section of the mega-dungeon. Boralus is a wretched hive of scum and villainy full of more pirates than we could shake a stick at during Battle for Azeroth — we just never knew that some of them may be Infinite dragons in disguise.
During the panel, Principal Game Designer Jeremy Feasel said he "trusts that it needs no explanation." But I'm pretty sure that it needs at least a little explanation.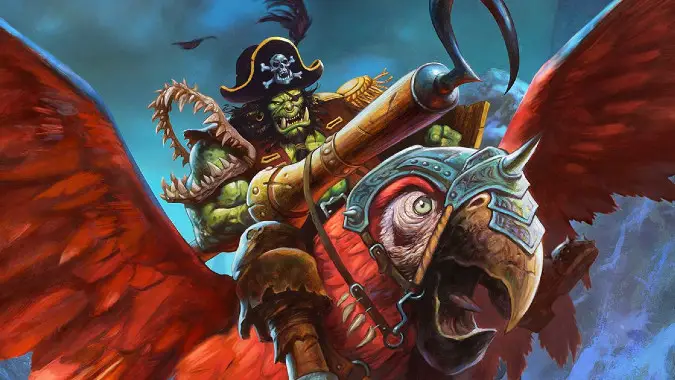 Why would an Infinite dragon become a pirate?
What would make an Infinite dragon fall into a life of piracy? Is it an unshakeable lust for gold? Does it have a pirate ship and crew? If it does, why does an Infinite dragon need a pirate crew? Shouldn't the fact that it has scales, teeth, and claws — that may or may not be akin to shields, spears, and swords — be enough to secure itself as the preeminent force of nautical terror this side of Vashj'ir?
Or is this more of an airborne pirate? Will we be tantalized with tales of aerial pirates sailing zeppelins and flying machines doing battle with dragons and gryphons? Those Horde and Alliance airships do tend to fall out of the sky a lot. Could a jolly crew under the command of this Infinite pirate dragon have been responsible for some of that mayhem?
All of this is assuming that the Infinite pirate dragon is in charge of anything. It's a good assumption, since dragons are naturally scary and lend themselves to being obeyed by the smaller races of Warcraft — lest they be eaten. But it's possible that the Infinite pirate dragon is just along for the ride because being a professional pirate is a noble career, full of true friendship and adventure. We've seen lots of different creatures great and small become pirates over the years in Warcraft and Hearthstone — why not a dragon?
All of this talk about Infinite pirate dragons does make me wonder though. If there is an Infinite pirate dragon out there, does that mean that there are also Infinite ninja dragons somewhere too? Inquiring minds want to know!
Originally published 2/20/2021. Updated 6/30/2021.