What kind of WoW expansion should follow Shadowlands?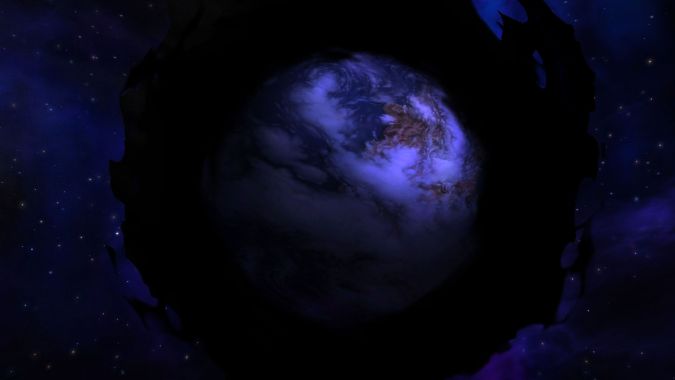 At some point in the future, we'll leave the Shadowlands behind, and (probably) return to Azeroth. Unlike in past expansions, this time our clues as to where the story will go from here aren't very clear. We do know some of the ideas that might be developed in a future expansion: perhaps we'll delve more into the Great Cosmic War that has been brewing on the background, from tiny hints and pieces here and there. Perhaps we'll pull on an old thread that has been left hanging, and find the forces of the Light as our next nemesis. Maybe we'll venture into Nathreza and deal with the Dreadlords — or maybe we won't go anywhere near their home world, but they'll still be the major antagonistic force we'll be facing. Maybe it'll be something else entirely!
Or… perchance we'll look back into our home world of Azeroth once again. Believe it or not, the truth is that the post-Cataclysm world has existed for longer than the "vanilla" version of it! Isn't it time for us to, maybe, rebuild this old world once again? We could finally look into undoing all the damage that Deathwing caused — forests can only burn for so long, after all. Isn't it time we fix the Stonewrought Dam and get rid of that huge hurricane in the middle of Darkshore? This could also serve as an opportunity for us to find a new home for the Night Elves and the Forsaken, and perhaps even the Blood Elves and the Draenei. Who knows?
But what if it's time for a break from all of that grandiose, constant barrage of upscaling threats? Do we need to keep facing beings that are always even more powerful than the previous ones? After the Titans, and Sargeras, we'll have the First Ones, and the Void Lords — and what else after that? It's not really sustainable for the World of Warcraft story to keep adding threats that are always supersizing on the previous threats. At some point, the stakes can get too high for our disbelief to be suspended, or for us to feel invested on a real, visceral, human level. Maybe it's time for us to find some smaller scale stories again, or even to take a vacation?
What do you think? Do you have any ideas for where the story could go after Shadowlands? What would you like to see? Which antagonists should we face, which stories should we explore? Seeds that have already been planted, or something brand-new? Or is it just time to stop, take a heavy breath, and rebuild our poor, destroyed world, while sipping a refreshing beverage of our choice?