WRUP: It's the weekend and the Blizzard Watch staff is full of Dread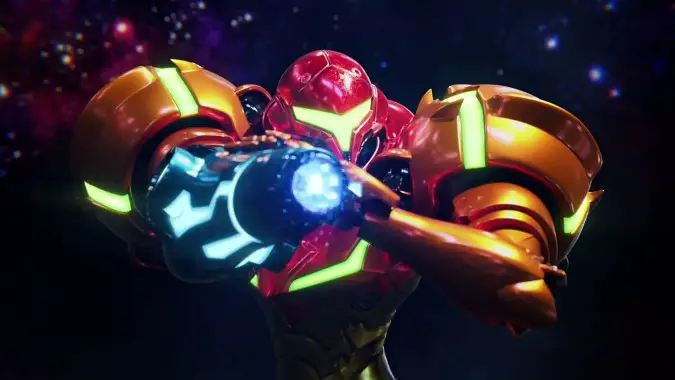 One week of October down, y'all. You know what that means, right? It's time for WRUP — What aRe yoU Playing?
This week, the Blizzard Watch crew is diving into a whole lot of D&D and Dread. Well, Metroid Dread, to be specific. But that's not all! There are also dogs and beavers and dinos (oh my!) This week, Andrew leads us off with campaigns galore.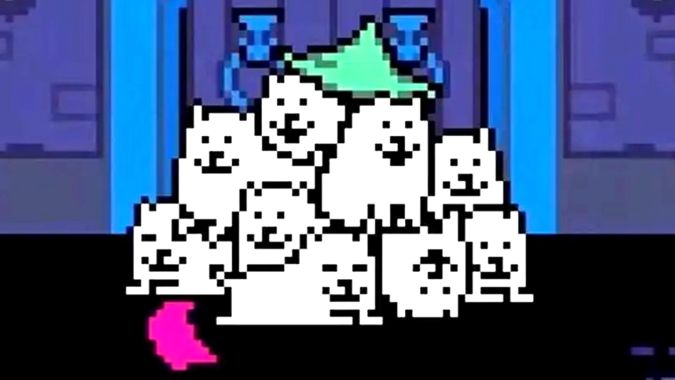 Andrew Powers: This weekend is all about D&D. I had Q Edition last night, our BW game on Friday, and then we're starting the Witchlight campaign on Saturday.
Otherwise, still playing Deltarune 2 with my son, and Star Wars: The Old Republic in other free time.
Phil Xavier: I am playing Metroid: Samus Returns — in preparation for Metroid Dread, one of my most anticipated games in years, and which I'm probably going to be playing instead of Samus Returns by the time this article gets published!
(Also, I feel obligated to mention that Samus is my favorite video game character of all time, period.)
Christian Thoma: Two words: Metroid Dread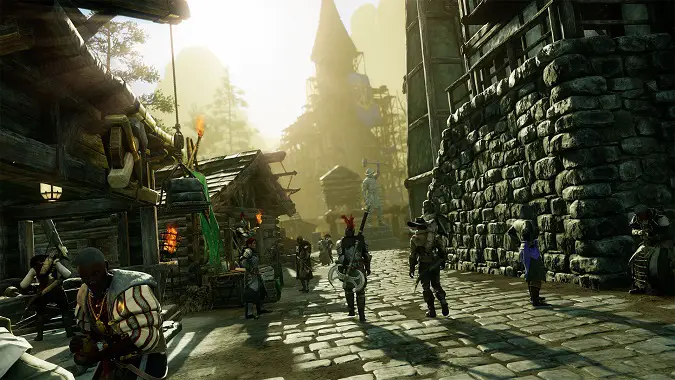 Ted Atchley: I'm looking forward to playing lots of New World this weekend. I've been enjoying it quite a bit. It's setting is so different from any other MMO I've played and as someone with limited playtime, I love that I can do everything with one character. I've also got D&D with my fellow Blizzard Watch writers on Friday and of course, sportsball on Sunday. My team didn't win last weekend, but hey, you can't win them all. We're on to Philadelphia. #KeepPounding.
Matthew Rossi: Bunny person bard on Saturday's Wild among the Witchlight game, Friday my genderfluid Monk, Kalsheera and D2R and Wrath of the Righteous the rest of the time
Liz Patt: Also a slew of D&D! Pre-existing Friday night adventures, new Saturday adventures… maybe some Hades sprinkled in here and there.
Anna Washenko: I'm very excited to join the lovely Blizzard Watch writers in my first real, actual D&D adventure on Saturday! Fortunately my character has amnesia, so she and I will be clueless together. It's gonna be great.
And you know there's gonna be more Fire Emblem.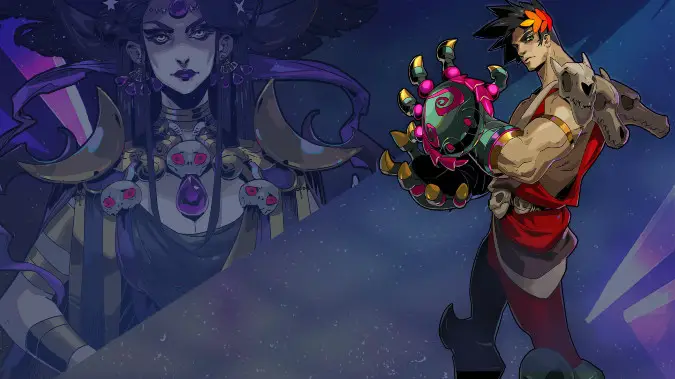 Cory Taylor: It's Thanksgiving up here in Canadia so I'm going to be spending my free time with family and one very delicious(hopefully) turkey. No raid for me! I'm not sure what else I'll get up to in my spare time. Maybe some more Timberborn or Honey, I Joined a Cult. I have also been meaning to get back into Hades and what better way to spend some time on a weekend with family stuff going on than to spend some time in the underworld reconnecting with your extended family from Olympus…
Mitch "Mitch" Mitchell: What am I up to this weekend? Lots of D&D! Seriously, lots of D&D. When I have a spare moment, I'm going to be watching my girlfriend continue working to save Yoomanity in Mass Effect 2 and trying to figure out how to fill the From Software-shaped hole in my gaming heart. How long until Elden Ring comes out again?…
Also, I've been convinced to buy Metroid Dread, which is probably the first Metroid game I've ever really played. I'm not very far into it, but I'm having a lot of fun so far!
Deb Montague: On Sunday evening, I and my intrepid Pulp C'thulu group will watch from the cover of the underbrush as a T-Rex with wings traipses through this jungle. Toto, we are NOT in Kansas anymore. Liz "tamed" a Comsognathus; one of four that tried to eat us. But she's insane, so we have to keep a very close eye on her because we can't have more than one dino running around with us and she thinks ALL the dinos are cute. Our destination is that pyramid over yonder.
There's a major sportsball event on Saturday afternoon. I'm 0-6 in the Tuesday Mount Run. Guild members are coming along to make the run more fun. One of them got a battle pet. Don't forget to ride the carousel or the roller coaster for a rep buff.
Aaaand, that covers us for this week. Thank you for joining us on another edition of WRUP, folks! Be sure to let us know what you're playing in the comments, and have a great weekend!