How to earn packs in Hearthstone Mercenaries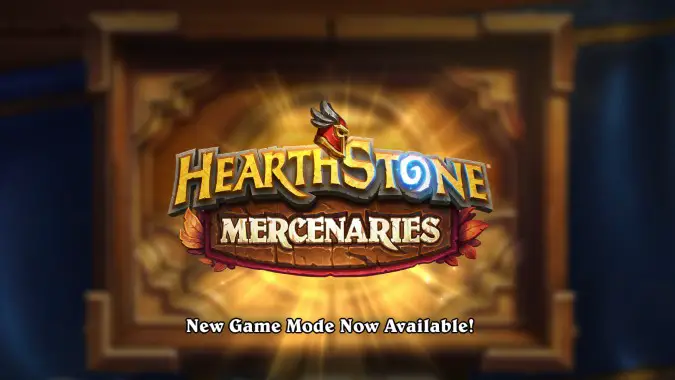 Hearthstone Mercenaries is finally here! If you haven't had the chance yet, you might want to jump into the game and play the tutorial. It's very quick and easy, and should give you a good first impression of what this primarily PVE mode is all about — and it will also earn you an extremely adorable mouse mount in World of Warcraft.
With that said, if you do decide to try Hearthstone Mercenaries, you'll soon find yourself asking: how can I earn more Mercenaries packs, so that I can build my collection and upgrade my existing mercenaries? Will I need to spend any money, or are there reasonable ways to earn those packs for free?
Fear not, intrepid young mercenary, for here are all the ways you can earn Hearthstone Mercenaries packs that currently exist.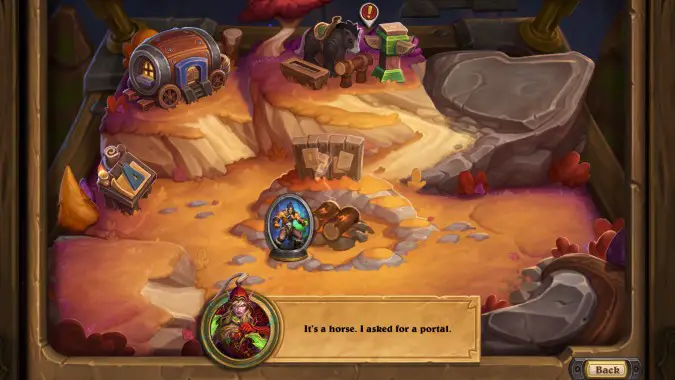 Earn Mercenaries packs by logging in and doing starting quests
If you log on, you'll immediately earn two Mercenaries packs — easy!
Once you complete the tutorial, including a few follow-up  quests that are offered to you, you will walk away with your first eight Mercenaries, which is more than enough to keep playing. However, there's also a Legendary Quest chain that will reward a total of six Mercenaries packs.
Earn Mercenaries packs with an existing six-month WoW subscription
As part of the special cross-promotion announced in late August, WoW players with a six-month subscription will earn 15 packs — and they should already be live on your Hearthstone client. This will reward you with 15 Mercenaries packs.
If you don't see these packs, try completing the tutorial quests, then leave the game and launch it again.
Earn packs by watching Twitch streams
You can get a few more packs this weekend by watching streamers that are playing Mercenaries and have drops enabled (which should be clearly visible in the stream description) between 10 a.m. PST October 15 and 10 p.m. PST October 17. You'll earn one pack for watching two hours and a second pack for watching another two hours, so two Mercenaries packs for watching four hours of streaming.
To get these, your Twitch account must be linked to your Battle.net account. Don't know how to link your Battle.net and Twitch accounts? Just follow this tutorial!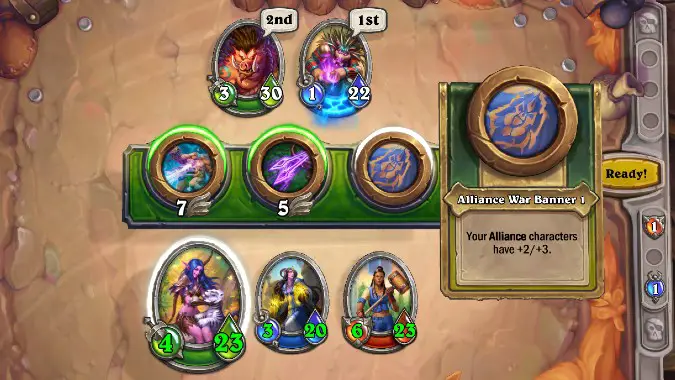 Buy individual packs from the in-game shop with gold or real money
You can buy Mercenaries packs just like you can for constructed ("regular" Hearthstone). The costs for Mercenaries packs and regular packs are exactly the same:
One pack for 100 gold
Two packs for $2.99
Seven packs for $9.99
15 packs for 19.99
40 packs for $49.99
60 packs for $69.99
None of these cash options are a great deal, but buying with gold is a good way to build your collection. I do have a piece of criticism to offer about buying packs with gold: you can't double click/tap the option to buy multiple Mercenary packs with gold like you can with constructed packs, which makes it a lot slower if you're buying multiple packs. I hope this is just a bug that will be fixed in the future.
If you want to spend money, the best bargains are the two limited-time launch bundles. The Mercenaries pre-order bundles were… not great value, to put it mildly. But with the release of the game mode, there are two new bundles on the shop with much, much fairer prices!
10 packs and one random legendary mercenary for $5
20 packs, one random legendary mercenary, and one random epic mercenary for $20
The 10-pack bundle is an especially good deal that will fill out your mercenary collection for a pretty small amount of money. After trying out the mode myself, I actually decided to grab those, because it seemed like a worthwhile investment — to me. Your mileage may vary, of course, and a lot of players will want to play this game mode without spending a dime — which is a very fair way to play it too!
All in all, it seems like, at least for now, the packs will keep flowing in, even if you don't decide to spend money. As we keep playing the mode — and all of these promos and introductory quests cease to exist — the ability to earn packs will dry out quite a bit. So if you want to grab as many free packs as you can, you should start now.
Players who decide to depend on earning content simply from playing the game — without spending money — will bolster their collections more slowly than those who decide to shell out their hard-earned allowances. But since Mercenaries is meant to be primarily a PVE mode, this shouldn't be as big of an issue — unless you decide to delve into competitive play.