A story of gods, dragons, and a lot of crashed airships: Join us this Saturday for another episode of D&D escapades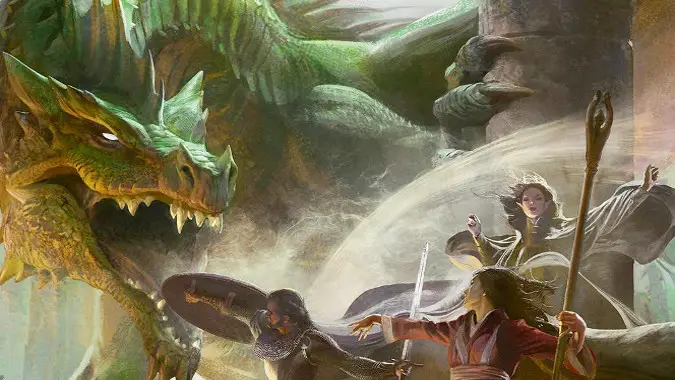 Last time we saw our intrepid adventurers, they were crashing a magical ship into the Infinite Battlefields of Acheron, meeting up with a goddess of War, and learning that their long time enemy was attempting to breach the Eye of the Maker, a fantastic magical location where all sorts of bad stuff could well happen. This weekend there's certain to be more chaos.
As always, our spectacular cast of characters will make an appearance:
It's very hard to sum up this group — I mean, Mitch by himself has done things as varied as trying to put an evil magical eye in his own skull to trying to make peace with Verth, the great destroyer and god of annihilation — but overall I'd say they're very adept at constantly stumbling into chaos. Come and listen to it all on Saturday October 16 at 2:30 PM Central on the Blizzard Watch Twitch channel.
If you're curious about our past adventures, well, we have a backlog of recordings for you to enjoy, wherein you can listen as this group wakes up in a volcano, escapes said volcano, crashes their flying ship into an island, travels to another dimension, fights some Gith, talks to a Mind Flayer, steadfastly avoids a beautiful magical city full of adventures, talks to some bears and so much more besides.
The entire series can be found on Soundcloud, and you can also catch us on Spotify, if that's more convenient for you. We're heading towards the campaign's ending, and if the players do the right things, it could all end this weekend! Or maybe not, we'll find out.
Oh, and yeah, they do crash a lot of magical ships. Really. A lot.