WRUP: Tyrannical singing and potato parties are the new hotness for Team Blizzard Watch this weekend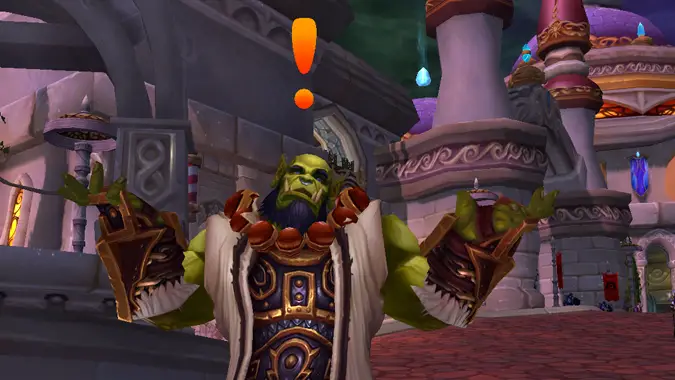 Ahh, the weekend. It's here once a week yet still doesn't feel like it happens often enough. All the same, the weekend means it's time to sit back, relax, and play some games. Or go outside. Or watch a movie. Really, whatever you want to do.
What's Blizzard Watch up to this weekend? I'm glad you asked! Keep reading to see all the exciting things we have planned, and maybe discover what the heck the title is about. Yours truly kicks us off this week.
Mitch "Mitch" Mitchell: I've been making my way through Metroid Dread, and I'm fairly far into it (I think). My brothers have both beaten it already, but I'm happy to take my time (which… it's been less than a week, so even then it's not like I've been going too slow). I'm also excited to return to my Chaos CHAOS KENKUUUUU for our Riatan game (which I definitely didn't forget about until Liz's reminder).
Otherwise, it'll be relaxation, maybe some Mass Effect 2 with the girlfriend, and possibly a potato party.
Elizabeth Harper: I'm really looking forward to the D&D game I run on Fridays with some of the folks here — we are hitting the exciting conclusion of one part of the story and I'm curious to see how they tackle this problem. Sometimes they do exactly what I'd planned for and sometimes they take a sharp right turn from my expectations which is always just fascinating to watch. I'm also really looking forward to playing in Matt's D&D game this Saturday, which we'll be streaming if anyone wants to join in. Matt's stories are wildly creative, and Mitch is there to play our resident agent of chaos, so there's just no telling what might happen moment to moment.
Game-wise I just started a replay of Outer Worlds. I've never played the DLC, but it's been too long since I played the game that I needed to start over to remember what was going on. The game varies a huge amount based on how you play it, with many branching narrative paths that could completely change who the heroes and villains of the story are. So many narrative games are on rails, and while that isn't necessarily bad — it lets game devs tell a more coherent story — it's awfully freeing to have all the choices that Outer Worlds gives you. And I think it manages that while being a perfectly good story, too.
Also it has Martin the shopkeeper, my favorite character in video games. In this home we love and defend Martin.
Phil Xavier: Metroid Dread and Tales of Arise for me. So far, those are my #2 and #1 games of 2021, respectively, and I'm taking my sweet time with both. When I like a game, I prefer to savor it, rather than devour it!
In Blizzard games news, I finally have a second level 60 character in WoW, and dear lord is Shadowlands the most alt-unfriendly expansion of all time or what?? There's no way I can do all of the weekly content on more than a single character!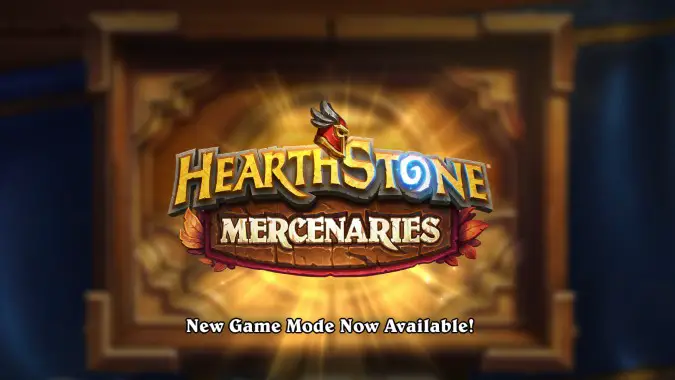 Anna Bell: Mitch, I'm gonna need more explanation on a potato party, because in my mind you're sitting around having french fries and pierogis and knish and gnocchi and tater tots and now I want to throw a potato party. [Mitch's Note: In this particular instance, we all show up in pajamas, bake however many potatoes we want, and then top them, buffet-style before stuffing our faces to a movie. But your idea also sounds amazing and I'm on board with both of these types of potato parties.]
In terms of gaming I hope you're not sick of hearing about The Long Dark yet because I just finished Episode 4, and it was a banger. Literally — they added jerry rigged flashbangs to scare wolf packs with this update. I'm also playing Hearthstone's Mercenaries, and really enjoying it so far, but I'm getting annoyed at how often I have to click through everything. My poor little Mercenaries are kind of underpowered because I can't be bothered to open 50+ packs of coins with no 'open all' button, much less click through each character card to individually power up all their abilities. Maybe it'll feel less onerous after the initial rush of New Stuff dries up.
Deb Montague: Opened up the Great Mount Run to guild members because someone has to get one, right? Nope. 0-5 but lots of nifty transmog dropped and that's almost as good. Running a lot of Mana Tombs because there's a pair of pants I want which drop in there and my luck to get those is just as good as my luck with Midnight. Still, the amount of gold one makes from selling everything helps with that BMAH habit. Will check out Hearthstone for the free mount. And am clearing my schedule for daily Headless Horseman runs beginning next week, speaking of the futility of obtaining mounts.
Another sportsball game on Saturday. After last week's game, wow, I need something less intense. Pitching my completed modern noir movie on Sunday and diving back into finishing a Mothra movie because who doesn't want a semi-origin story about that gal.
One of the cool things in-game is when Ironforge goes from undecorated to decorated with the tick of the clock. For any holiday where there are decorations on the buildings, standing in the Commons and watching as they materialize is quite festive. Wish I could be there on Monday.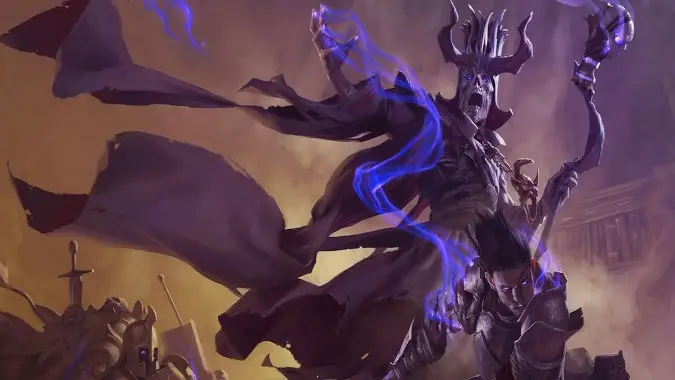 Andrew Powers: It's another D&D weekend with Riatan. I've been playing Hearthstone's new Mercenary mode, which makes me feel that Hearthstone forgot it was a card game, but it's still kind of fun to collect and form groups.
I've started watching the show Foundation on Apple TV. It's a space opera style sci fi, that is equal parts gorgeous scenery, intriguing set up, and boring stretches. It has great potential. If you have Apple, or a way to watch it for free, I highly recommend it.
Ted Atchley: I've got my regularly scheduled DnD night with my fellow Blizzard Watch writers, but after that I'm looking forward to getting some serious reading time this weekend. Anointed, book three of Jason Joyner's Rise of the Anointed YA superhero series just released. I loved the first two books in this series, and I can't wait to dive into book three. There's a scene that I'm sure will be in the third book that I'm simultaneously looking forward to reading, but also dreading because I know it will forever change some of my favorite characters.
On the gaming front, it'll be back to Aeternum as I continue working on my New World character. I don't care what the tier lists say, War Hammer is tons of fun.
Cory Taylor: I'm looking forward to our return to Riatan. Otherwise I've been working my way through a bunch of games on Xbox Games Pass. I've got Skatebird, Ori and the Blind Forest 2, and Gears of War 5 all installed and ready to go!
In raiding news were still progressing on Mythic Nerzhul and are probably one or two really good and lucky pulls from winning. Getting those lucky pulls is the other story though…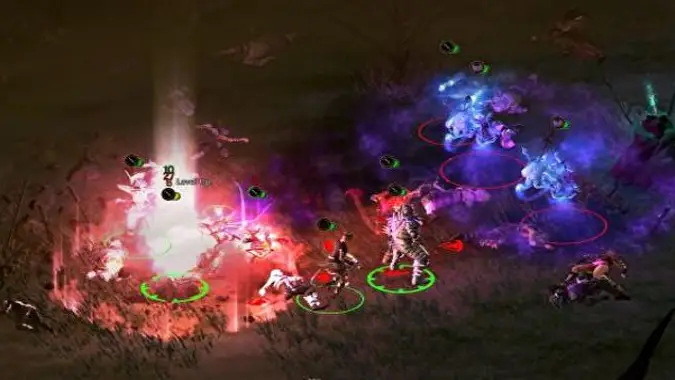 Tyranny,
when the feeling's strong and you crush the throng
It's Tyranny
When you're the bad guy and you don't know why
It's tough to say
Why I'm so obsessed
With this game
In Kyros' name
So yeah, I downloaded Tyranny again and I'm playing that — it's a really great CRPG of the Isometric variety, and it makes a really nice contrast to Diablo 2, which I'm also playing. I'm also also playing Mercenary Mode in Hearthstone when I feel like I need a break from games that require me to think a lot.
Tyranny, Tyranny, no escaping that for me
Tyranny, Tyranny, no escaping Tyranny!
…Wow. I don't think I can do anything to top that except bow. Please have a lovely weekend, everyone, and don't forget to answer the question: What aRe yoU Playing? See you all next Friday!