How did patch 9.1.5 treat you?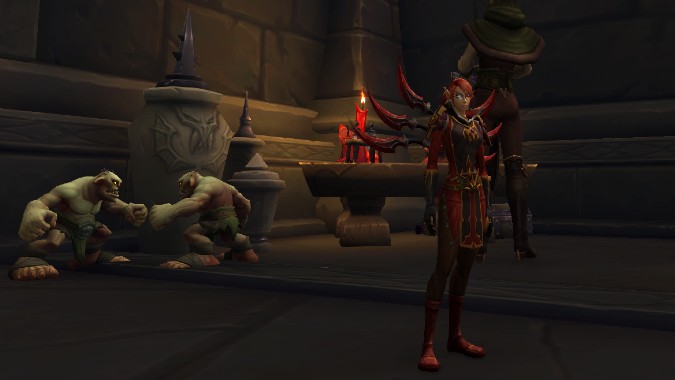 It's now past Wednesday, my friends, which means that World of Warcraft's patch 9.1.5 is out in the whole world — and it's time to talk about it. How did it treat you? Are you enjoying some of the many quality of life changes that came with it?
Perhaps, like me, you're excited that your Void Elf character finally looks like a High Elf on all aspects — or maybe you took advantage of the many new customization options for your favorite Highmountain, Lightforged, or Nightborne instead. You could have spent a lot of time in the transmog room as well: after all, you can now freely use items from any Covenant you've ever reached Renown 80 with.
Speaking of Covenants, were you eager to finally swap between them with no restrictions? Or, perhaps, to catch up on the Covenant systems of your alts, by buying them a token to instantly grant them Renown 40, or by sending Anima to them at a 1:1 conversion rate? I know I've been playing my alts a lot now that they have Heirlooms that work all the way to level 60, as well as greatly increased XP from Bonus Areas, and the ability to level by doing Torghast or Battlegrounds.
That's to say nothing of enormous quality of life changes like the ability to skip the Maw intro entirely! Or even goodies like the fact that the new map toys you can purchase grant any alt you create ever again full exploration rights and fully unlocked flight points to any zone in the game, as long as you've completed the original exploration achievements for that continent once. Seriously: it's hard for me to think of a patch where alts were treated as well as they were in 9.1.5.
But maybe you simply enjoyed playing your main — perhaps, farming old content? Have you tried running Battle for Azeroth raids now that they have Legacy Loot rules enabled? Or maybe you spent your time farming those Island Expeditions, now that you can solo queue for them? Or are you doing Korthia, and taking advantage of the greatly acquisition rate for research tokens, which made that grueling Archivists' Codex grind far more tolerable?
Everywhere you look, patch 9.1.5 has something going on. So it's time to ask: how did you take advantage of all of the features on this patch, which has shaped up excellently so far?