What was your favorite thing from the patch 9.2 Eternity's End preview?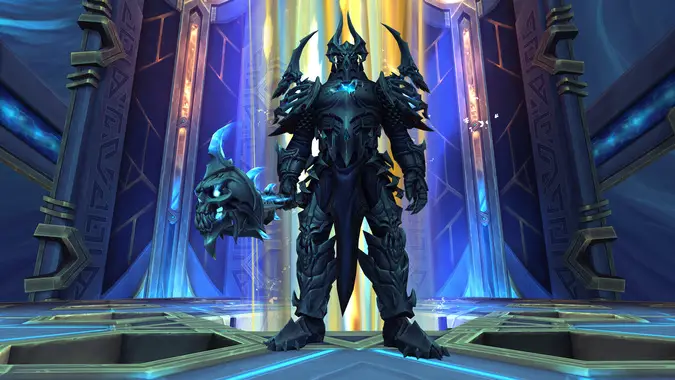 The final major patch for Shadowlands has been announced and we've finally gotten to see the next area that we'll be adventuring in. Patch 9.2 Eternity's End will see us travel to Zereth Mortis, the realm of the First Ones. Blizzard showed off the new area in action and gave us a little tour through the highlights of the next patch.
We got to see our first look at the next raid, the 11-boss Sepulcher of the First Ones, and that tier gear was coming back! Not only from raiding this time but also from PVP and Mythic Keystones. There are new factions of Etherals to meet and befriend, and a new language to learn as we explore Zereth Mortis. As well as all sorts of neat-looking pets and mounts to collect. Including a giant armored snail that we'll be able to ride on! As well as the Darkmoon Faire getting its first new feature in almost two expansions — a dance studio battle minigame!
Personally, I love the new designs of the creatures that wander around Zereth Mortis. They have a beautiful chunky half-finished look that really speaks to their primordial prototype nature. I also really love that we're getting tier gear back. It's been gone for so long, and now there'll be even more fancy transmogs for me to collect. This is definitely my favorite part of raiding, I just love making new sets to show off bosses that we've been killing, or the latest weapon that I got.
It's still fairly early, and we haven't gotten much in the way of a timeframe, but what are you most excited for in this new patch? Are you happy to be dealing with the Jailer finally? Potentially freeing Anduin from his clutches? Fighting Mal'ganis and his oddly impressive sideburns? Getting to wear two legendary items? Or are you most excited about the return of tier gear for you to collect?