WRUP: Something's up with Jack (and all the other games we're playing this weekend)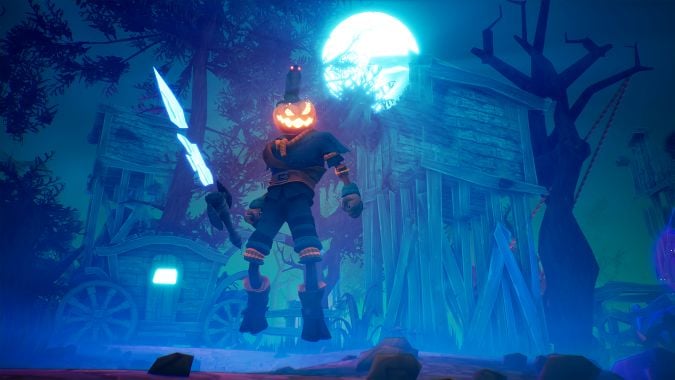 Are you ready for the weekend? Because we sure are! Here at Blizzard Watch, we like to celebrate the start of the weekend by looking at cute things and talking about the fun stuff that's in store for us. That latter bit is what this post is about.
So why not sit down, grab a drink, and see what's in store for us over the next few days?
Final Fantasy 14
Guild Wars 2
Hades
Cruis'n Blast
After spending almost all of my free time these past couple months playing the Endwalker expansion of FFXIV, I'm now spending almost all of my free time playing Guild Wars 2 in anticipation of the forthcoming End of Dragons expansion. When I'm not glued to my PC I'm typically playing Hades or Cruis'n Blast on the Switch.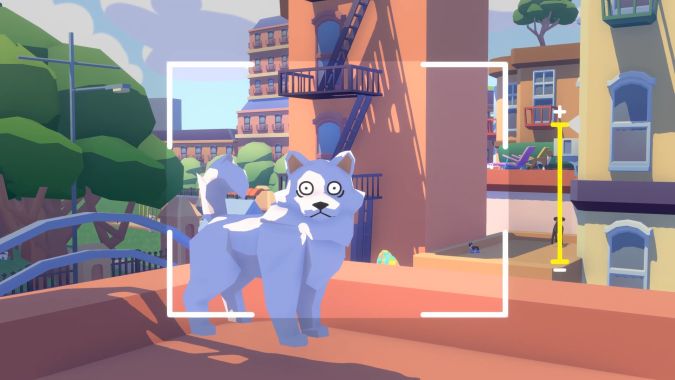 Death's Door
Dead Cells
Nobody Saves the World
Pupperazzi
Death's Door just hit Game Pass so I'm going to be playing the hell out of that. More Dead Cells, I have yet to beat the Lighthouse. That boss rush / fight just has my number, but I am going to keep trying! Also going to be playing an adventure / comedy style game called Nobody Saves the World, which is charming and weird and right up my alley. So, I'm pretty excited for that. Also I blame Anna because I'm installing Pupperazzi. Sounds pretty adorable.
I have been informed of the existence of Pupperazzi, which is the only game I imagine I will ever need. Dogs! Costumes! Silliness! Sign me the heck up! Kitfox Games is involved in the project, so those of you who liked Boyfriend Dungeon (paging my fellow Anna!) will want to check this out. And I think it's on Game Pass. All hail our new Microsoft overlords, etc etc.
On the off chance that Pupperazzi doesn't consume every waking hour of my weekend, you'll probably catch me watching some LEC matches and baking. (I already miss Bwipo, but new Fnatic is still my current frontrunner.)
Mass Effect: Legendary Edition
Final Fantasy 14
Overwatch
Pumpkin Jack
For my part, uhhh… huh. What AM I doing this weekend? I don't think I actually have any plans set in stone yet. Omicron has sort of halted any social get-togethers I would've done (including D&D and board games), so my girlfriend and I will likely be doing the usual: Mass Effect: Legendary Edition for her, FFXIV for me. Oh, and definitely some Overwatch in between.
I also picked up Pumpkin Jack after AGDQ last week because it looked SO up my alley. It's a fun little platformer with very cheeky dialog, and it's a nice little side game to play here and there. I'm not sure how long it is (it certainly doesn't seem too long based on the reward structure) but I'm having fun playing it all the same.
Oh, I forgot, I may also be donating blood this weekend. Biggest shortage in a decade or something like that. Ironically, I can't seem to find an appointment that isn't full/taking specific types but hey. If I can make it happen, I'm going to.
YEAH DONATING BLOOD!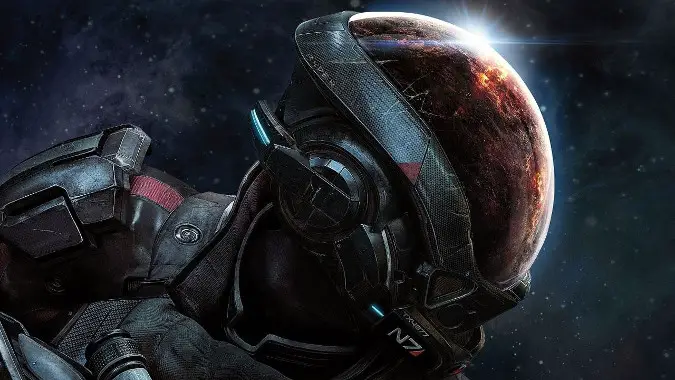 Mass Effect 3
Mass Effect Andromeda
I've put my Mass Effect 3 playthrough(s) on hold to play Mass Effect Andromeda. It's a much-maligned game that I haven't played since launch, and after replaying the original trilogy and getting super up on all things Mass Effect, it felt like it was time to revisit Andromeda and look for the ties that bind the series together. Because I've played the earlier games so recently, there are a lot of things that stand out as echoes of the original… or maybe hints, maybe connections. In Mass Effect 3, EDI says that the Reapers are "repulsive" because they're dedicated to nothing but self-preservation, they destroy everything to make more Reapers. In Andromeda, SAM calls Kett exaltation "abhorrent," because their exaltation process destroys the personality of the exalted. In both cases, the AIs see this due to interaction with the player character, and that stood out to me for some reason. There are some interesting repeating themes here, which it's unlikely we'll ever fully see explored because EA canned the series. In the end, out of all of the weird bugs and graphical glitches, I think Mass Effect Andromeda's biggest problem is that I want to know what happens next. (I suppose we'll see what the next, mostly unknown, game brings to us.)
So, yeah, that's a whole weekend of gaming right there. I'm not very far in… I don't think. It's been so long since I played that much of this feels brand new.
Star Wars Jedi : Fallen Order
There's a new love in my gaming life. It's called Star Wars Jedi : Fallen Order. I never had a chance to play it before but now that I have I'm loving it. It looks beautiful, and the story hooked me immediately. Combat is fast, fluid and fun, but they weren't kidding when they said you should really use a console type controller. I'm stuck with a mouse and keyboard and sometimes it makes it a little difficult to pull off some of the moves. Given my lack of playtime, I imagine it will take quite a while to finish, but I'm looking forward to the ride.
Shin Megami Tensei 5
Tokyo Mirage Sessions #FE Encore
God Eater 3
SNK vs. Capcom: Card Fighters' Clash
What are we doing tonight, Brain? The same thing we did last week, Red: playing Shin Megami Tensei V, Tokyo Mirage Sessions #FE Encore, God Eater 3, and SNK vs. Capcom: Card Fighters' Clash.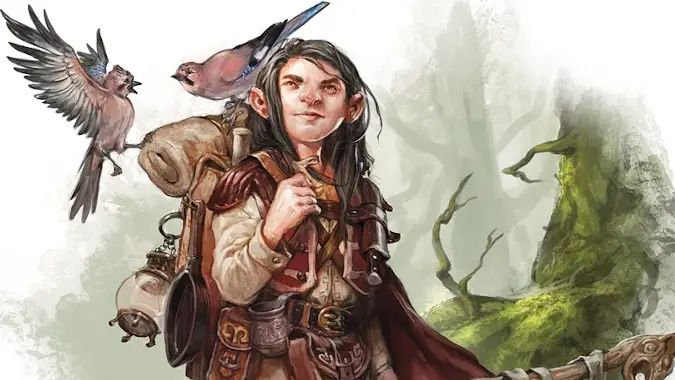 This Saturday is the first session of the new Blizzard Watch D&D campaign: the Weirs. A brand-new world created by Matt Rossi. Some of your previous favorite players will be there, but also maybe a new one, not yet confirmed. I'm hoping he'll join….
For TV recommendations: Archive 81 on Netflix is intriguing, I've just started watching it, but it is building to something. On HBO Max, if you loved The Suicide Squad then you might kind of like Peacemaker. It is executive produced by John Cena as a way to redeem his character which people didn't like.
Mass Effect: Legendary Edition
I no longer sleep. Food has no taste. All I do is lay in bed wondering if I should have spared the Rachni Queen in my Soldier playthrough of Mass Effect: Legendary Edition.
I also have been spending time working on the new D&D campaign for Blizzard Watch peeps, The Weirs, that Joe Perez and I are going to run a Session Zero for this weekend. Players right now are Anne, Joe, Liz, Andrew and me, with Joe and I rotating the DM chair — there's room for more people of course, and all are welcome, as I'd like to have a rotating cast of people who come in and out if possible.
And the second they drop a new Cyberpunk 2077 DLC I'm there.
That wraps this WRUP! Thanks for reading, and be sure to let us know what you're up to this weekend. Until next time!