WRUP: Team Blizzard Watch spends the weekend playing Pokémon (and some other games, too)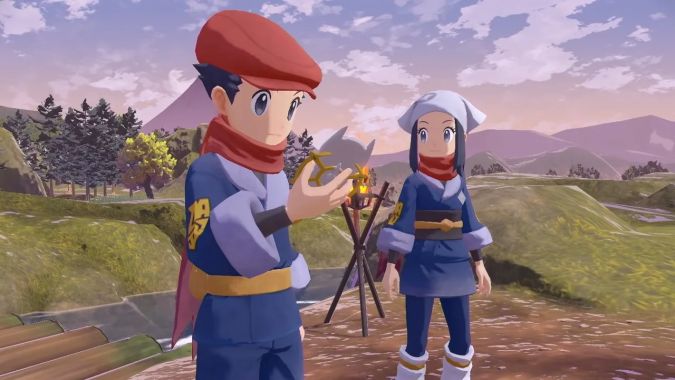 Every Friday here at Blizzard Watch, we like to take a moment and chat about everything that we're up to in the coming days. From games to movies to IRL activities, everything is fair game, and it's all in the name of "h*ck it, let's celebrate liking things!"
So with that said, here's everything Team Blizzard Watch is planning to do this weekend. Kalcheus starts us off!
I finished up all of my Guild Wars 2 pre-End of Dragons to-do list about three weeks earlier than I expected to, so I find myself with more gaming time than I expected to have. I've also "beaten" Hades for the first time, so I'll likely dial back my escape attempts for the next few weeks. And I got to Level 100 in Hearthstone and the Battleground Buddies aren't quite doing it for me so I got extra time there, too.
I guess I have no choice but to bite the arrow and finally play Horizon Zero Dawn!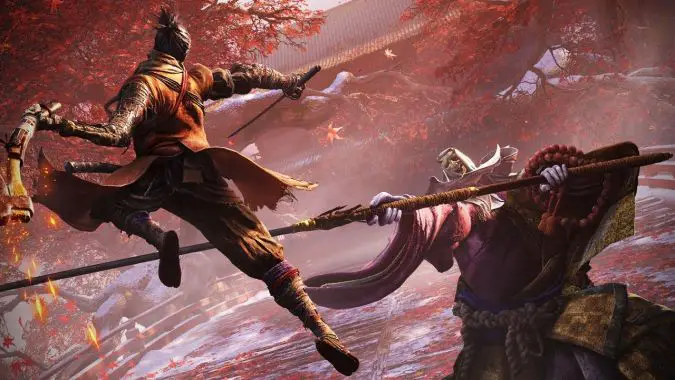 Pokémon Legends Arceus
D&D
Dead Cells
Sekiro: Shadows Die Twice
Looking forward to Pokémon this weekend. I am very much looking forward to the D&D games coming up and I am still playing Dead Cells like crazy. Still can't get past the Lighthouse, but I'm going to keep trying dangit!. There's also a new Gunvolt game releasing on the 27th and I will likely check that out as well. The gunvolt series of games are from the folks who did the Mega Man Zero games on the DS all those years ago, and these are all in the same vein and are almost always incredibly fun. I'm also diving back into Sekiro a bit after watching that amazing blindfolded run from a few weeks ago. It is the only FromSoftware game I have never beaten, so…. I want to fix that.
Pokémon Legends Arceus
Mass Effect: Legendary Edition
D&D
Barring any abyssmal reviews, I'm likely going to pick up the new Pokémon game this weekend and get myself lost in that. If I'm not, I'll most likely be building my newest LEGO set while the GF plays Mass Effect 2. She's getting closer and closer to the end of the game and also getting really into a good groove now, so I can't wait to see what she thinks of the end.
Oh, and I believe it's Witchlight weekend again, which means I get to briefly be a Kenku! Lucky for me, this one can speak pretty well which means I don't have to remember the voice I did for her in the last session >.>
Hearthstone
Jedi Fallen Order
I picked up a side gig doing WordPress stuff (configuring plugins, updating content, etc). It's eaten up most of my free time, but yay for currency, right? I've still found some time to dabble in Hearthstone. I love the new Training Grounds in Mercenaries, but adding new Heroes to the mode just underscores how frustrating the monetization/collecting model can be. I'm also enjoying the updates to Battlegrounds. Buddies make for some exciting new interactions. I do feel the new heroes are a bit strong, but that's not unusual for Battlegrounds. They'll be nerfed soonish. Hopefully, I'll be done with the side gig this weekend and be able to watch the NFL playoffs. It will be hard for them to match the pure entertainment value of last weekend's games. I also hope to get back into Fallen Order. I'm still on the first world you visit after you get off Bracca. I'd love to finish it before Legacy of the Sith drops.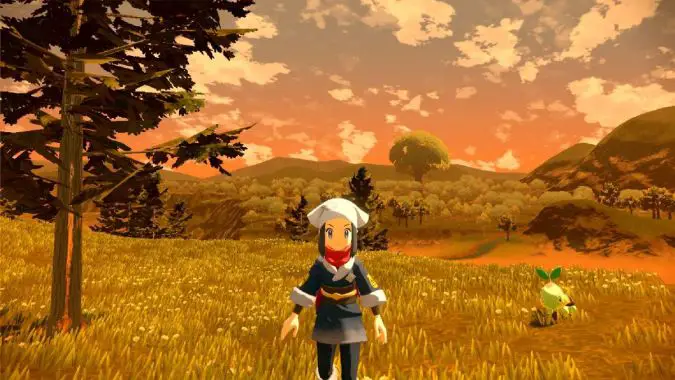 Shin Megami Tensei 5
Pokémon Legends: Arceus
I'm very much in creation mode. Most of my free time lately has been consumed by delving into Unity, designing systems, as well as plotting out storylines and character arcs. I'm usually pretty good at following new year's resolutions, and getting realistically closer to self-publishing my own games is a big one for me in 2022.
When it comes to playing video games, I decided to do as much side/optional content in Shin Megami Tensei V as I can before finishing it, and I'm finally done with that (save for a special superhard optional boss fight), so now I'm exploring the final dungeon in the game.
There's a good chance I'm gonna pick up Pokémon Legends: Arceus at some point in the near future. Reviews are looking good and I'm very interested in it. The hard part will be deciding between Cyndaquil and Rowlet.
As noted, this Saturday is the Blizzard Watch D&D campaign, Wild Beyond the Witchlight. That's the main thing I'm playing this weekend. For video games, I don't know, Mario Party with my son is really the most fun I've had recently.
On the TV front, Archive 81 was excellent, and I recommend that. I've forced myself to finally start Cobra Kai which was as bad as I thought it would be, and Hawkeye, which is ok but I don't have any desire to keep watching it. Also on HBO Max, something that looks interesting is Pennyworth, a show about Bruce Wayne's butler, Alfred. I plan to start that this weekend. And a show that my wife loves more than I do, but isn't bad, Discovery of Witches recently began season 3 on AMC.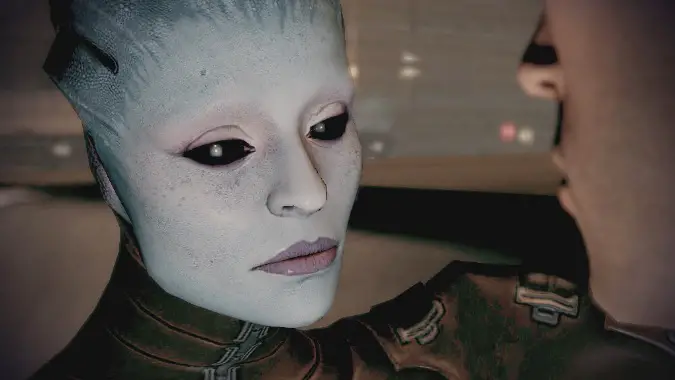 Mass Effect: Legendary Edition
Wrath of the Righteous
Ruined King
Octopath Traveler
D&D
Obviously still Mass Effect: Legendary Edition, also getting back into Wrath of the Righteous, dipping my toes back in with Ruined King and Octopath Traveler and working on the Weirs campaign
Animal Crossing
Diablo 2: Resurrected
Escape Simulator
We're finally getting to the point in unpacking where main living spaces are done enough! So this weekend, there'll probably be a few more boxes to tackle, some cleaning, and then I finally get to play video games in more than just 15-minute blocks of snuck in time. I've got a week of flower tending (I'm breeding that blue rose darn it) to catch up on in Animal Crossing, and a shiny new PTR to tackle for D2R with omg so many balance changes it shorts out my little brain. Outside of my old faithfuls, I'm trying a new game — Escape Simulator. It's exactly what it sounds like, and I loooooove escape rooms so I'm hoping it'll be a lot of fun!
That covers us here at Blizzard Watch for this, the final weekend in January. I hope you all have a wonderful weekend, and if you have time… why not tell us: What aRe yoU Playing? Until next week!