WRUP: It's the weekend and we're ready to face… Chaos!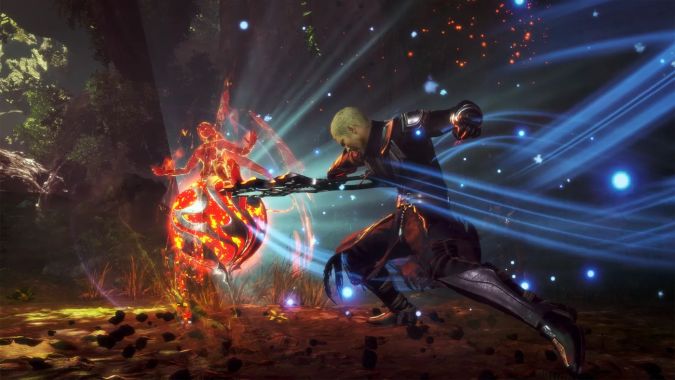 There must have been something in the air this week, because I could never quite get a grasp on what day it was. Sure, that's nothing new, but it did mean I kept thinking it was one day ahead of what it actually was.
In any case, it definitely is Friday now, which means it's WRUP time! Join us below as we discuss what we're up to. Yours truly kicks things off this week.
I'm still firmly planted in Elden Ring land and honestly, I'm not sure when I'll leave. I can tell already that it's one of those games I could very easily spend hundreds of hours on, playing over and over again with different builds. Heck, I'm already thinking about NG+!
If I can pull myself away from the game, though, it'll be for Horizon and Mass Effect. I'd love to spend at least some time LEGO building, and if my girlfriend is playing Mass Effect, that's the perfect time for it! So we'll see how that all goes.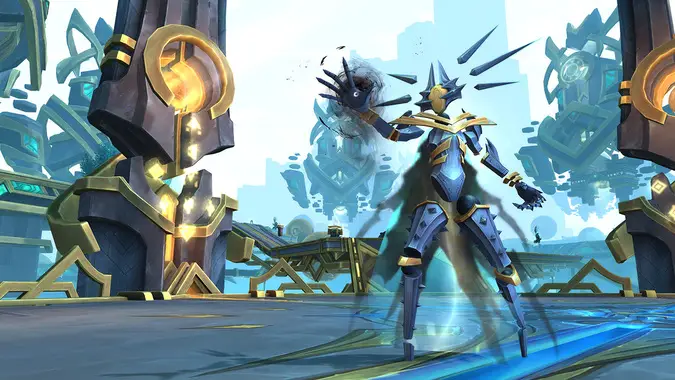 I have family coming to visit this weekend so my time for gaming and such will be limited. I'll mostly just pop into Zereth Mortis to work on quests and crafting when everyone else has gone to sleep.
Elden Ring
Horizon Forbidden West
Have a Nice Death
I've been working a lot getting our shop ready for in store events again, and we're almost done! It is super exciting.
I'm still plugging away at both Elden Ring and Horizon Forbidden West, these are going to be slow games for me to complete because I tend to take my time and just go searching for everything I can before leaving an area.
I also picked up a game in early access called Have a Nice Death. You play as Death, who is a CEO of well, death, working on getting all of your employees back on track. It's a stylish action platforming rogue-like with crisp animation, very tight controls and a great sense of humor. I would highly recommend checking it out if you like action platformers and rogue-like elements!
I dove into Atelier Ryza 2 this past week and plan to spend a whole heckin' lot of time with it this weekend. I'm enjoying the new setting and all the little vignettes catching up with characters from the first game. And with the sequel to Sophie just getting released a few weeks ago, you can safely expect most of my future WRUPs to be Atelier fanposts. Crafting and friendship forever!
BattleBots
Tournament of Champions
Star Wars: The Old Republic
I know BattleBots is Thursday nights, but we don't usually get around to watching it until the weekend. I'll also be watching Tournament of Champions on Food Network. My wife and I have an agreement. She watches football with me during the NFL season and I watch Food Network and/or HGTV with her during the off season. One of the nice things about the game shows on Food Network is I never have the slightest inclination I could ever compete on them. I can just sit back and watch.
In SW:TOR, my buddy and I finished off Balmora on our Imperial reroll toons. We'll be heading to Nar Shaddaa this weekend. For all the amazing reviews I heard about the Agent Origin Story, to this point, it hasn't blown the socks off my doors (Matthew Berry reference). My friend has assured me it does get better.
I finished the short Legacy of the Sith story content on my Jedi Knight. I don't have a huge interest in the end-game gear grind given my abbreviated playtime so I've been working on my lower level Republic Trooper and Smuggler characters.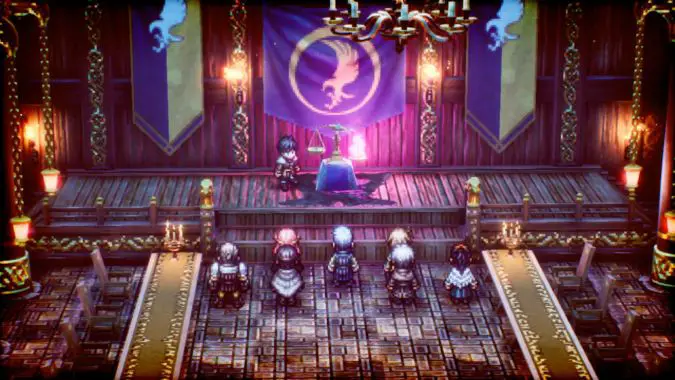 Triangle Strategy
Stranger of Paradise: Final Fantasy Origins (Demo)
I'm still completely enthralled by Triangle Strategy, and I've just reached the final third of the game while already making plans for a new playthrough on New Game+. I definitely don't want this game to be over, and I can easily see myself replaying it at least a few more times to see all the other stories.
But I also found some time to check out the demo for Stranger of Paradise: Final Fantasy Origins, because somebody's gotta kill Chaos. It's a reimagining of the very first Final Fantasy, but as an action game with a Diablo-esque dungeon crawling core gameplay loop. You explore these dungeons, kill monsters, and find randomized loot, in addition to leveling up your jobs and earning new abilities. It's been super fun to play so far, and once I finish the demo, I'll decide if I'll get the full game.
D&D The Weirs
Upload
Abbot Elementary
How I Met Your Father
This Saturday is Blizzard Watch's D&D game, the Weirs. As usual, when that's on, that's the biggest thing I have planned. [Editor's note: This has been moved to next weekend!]
On the TV front, I just watched Upload, season 2, an Amazon Prime show. It's well done, a look at if we uploaded our conscious into a digital world as an "afterlife." Season 3 is already planned, and I highly recommend it, although it is worrisome that this is something Amazon might be planning. The next show I've started is Abbot Elementary, originally on ABC, now on Hulu. It's funny enough, and new episodes will come out soon. I also finished How I Met Your Father….not nearly as good as How I Met Your Mother.
I'm running D&D this weekend for the Tavern Watch crew and special guest Mitch, who will be playing a mysterious Kenku trickster because it's in his contract that he has to do that.
I kid, but I am running D&D for the Tavern Watch gang. Also I'm playing a lot lot lot of Cyberpunk 2077, and also playing the exciting "Looking for a new place to live because this place we live in how is awful" game.
That's Team Blizzard Watch for this weekend, dear readers. I hope you all have wonderful weekends full of exciting (or relaxing) things planned.