Which Leaders do you want added to Arclight Rumble?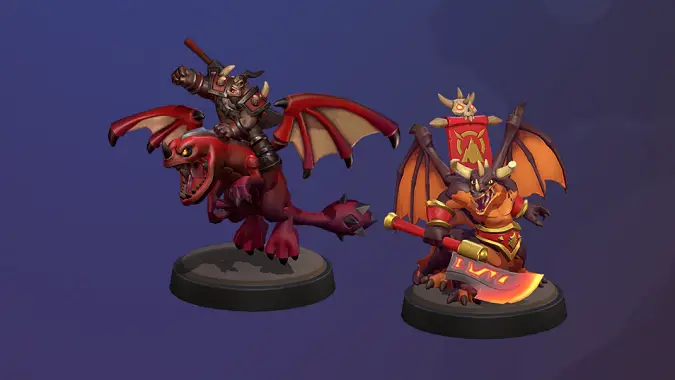 Yesterday, Blizzard revealed their newest (and technically first) Warcraft-related mobile title, Arclight Rumble! While we sign up for beta access and wonder about the release date or availability on PC, I've already started thinking about which famous Leaders from World of Warcraft and Hearthstone will be made available to players. So far we know of 12 Leaders across the 5 Armies:
Alliance: Tirion, Jaina, Maiev
Horde: Grommash, Cairne, Sneed
Beasts: Charlga, Hogger
Blackrock: Rend Blackhand, General Drakkisath
Undead: Bloodmage Thalnos, Baron Rivendale
The first thing that strikes me about this list is that Hearthstone isn't ignored as a source; while Sneed and Charlga were originally characters from World of Warcraft, they've arguable become more important in Hearthstone, with Sneed appearing as a hero in Mercenaries and Battlegrounds and Charlga being a rank 6 minion in Battlegrounds with a host of associated strategies. As a result, when we start to consider possible Leaders for Arclight Rumble we can't ignore the original characters from Hearthstone.
So that brings me to my first choice: Varden Dawngrasp. A Blood Elf (and thus a Horde leader) Mage, they bring a strong personality developed from the Hearthstone Book of Mercenaries storyline and are instrumental in its ultimate success. What might prevent them from being considered is the existing presence of Jaina for the Alliance, with Varden having a similar toolkit and role. Since we don't fully know how Leaders are going to used, however, they remain a possibility and — in my opinion — a better choice than Lor'themar to represent the Blood Elves.
One aspect I'm curious about is the Blackrock army; will Arclight Rumble remain as canonical as it can and thus keep the Blackrock forces limited to the dragons and orcs of Blackrock Spire, or will they incorporate the Dark Iron Dwarves of Blackrock Depths as allies instead of the enemies they are in World of Warcraft? If the former, I would love to see Emperor Dagran Thaurissan make an appearance as a Leader of the Blackrock. I've always found the story of the Dark Iron compelling, and getting a taste of it in the mobile game would be fun.
Of course if Dagran doesn't fit the bill, there are plenty of other Dwarves available — Magni, Muradin, Falstad, Kurdran, Thargas Anvilmar, Cannary Caskshot — the list is extensive. But after being passed over in Heroes of the Storm and mostly unused in Hearthstone, it's time for Moira Bronzebeard Thaurissan to get some attention. She is one of the few characters that has evolved effectively over the course of the game, adroitly transitioning from disruptive presence to core leader for the Dwarves.
Who would you like to see as a Leader in Arclight Rumble? Do you wish to see old standbys like Sylvanas and Varian, or would you like to see the development team mix things up by picking lesser-known characters to feature?