When does Diablo 3 Season 26 end?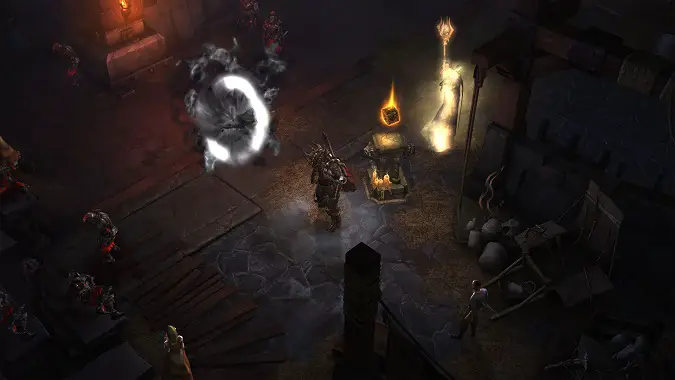 Diablo 3 Season 26 started April 15, introducing a new endgame activity for the season's theme — the Echoing Nightmare. And while these free-for-alls can be incredibly fun (until you're blown up by an utter deluge of demonic hordes, that is), we know that season themes sadly do not last forever. Thus, we turn to the eternal question — when does Season 26 end?
My guess? Sunday, August 21, 2022.
Season lengths tend to vary, with Season 1 being the longest (22.5 weeks!) and Season 2 the shortest (just over 7 weeks). Now, usually, I'd start my consideration with the onset of Seasonal Themes — Season 14. But in the last few years, we've had the switch to work-from-home in the face of global health events, which has had a surprisingly stabilizing impact on the D3 seasonal duration! So instead, let's look at the last five seasons:
Season 21 — Started Jul 3, 2020, ended Nov 8, 2020. Runtime? 18 weeks, 2 days
Season 22 — Started Nov 20, 2020, ended Mar 28, 2021. Runtime? 18 weeks, 2 days
Season 23 — Started Apr 2, 2021, ended 18 July 18, 2021. Runtime? 15 weeks, 2 days
Season 24 — Started Jul 23, 2021, ended 05 Dec 5, 2021. Runtime? 19 weeks, 2 days
Season 25 — Started Dec 10, 2021, ended 10 Apr 10, 2022. Runtime? 17 weeks, 2 days
That 17-18 week range is looking pretty steady, right?
Realistically, we won't know for sure until we get the announcement for patch 2.7.4 hitting the PTR. That kicks off what's become a standard cycle for the final month of the season: 2 weeks of PTR (usually starting and ending on a Thursday), with the end-of-season announcement hitting Twitter sometime in the following four days. After the announcement, we've usually got two weeks (give or take a few days) to wrap up our remaining seasonal journey.
That said, Blizzard could decide to make Season 26 an extra-long one. We started the first Diablo 2 Resurrected ladder on April 28, and Diablo Immortal launches on June 2 — we've got plenty to keep us occupied going into summer. Just remember to knock out the season journey to get your demonic friend with the particularly glowy lollipop weapon before it's too late!