WRUP: A change of a change of plans plus a weekend D&D session headline this week's Team Blizzard Watch happenings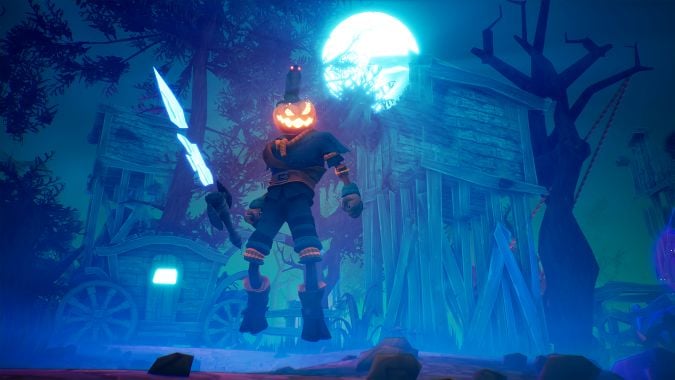 I'm not sure I'd say this was a long week, but it definitely had its moments. Thankfully, we've arrived in Weekend Land and that means it's time for us to throw words at you! Words about our wonderful weekends. Why?
Because this is WRUP, and that's what we do here. Liz P leads us off.
Work. More work. Side of work.
Oh and maybe Lego Star Wars. The individual chapters fit really well into small gaps in my day.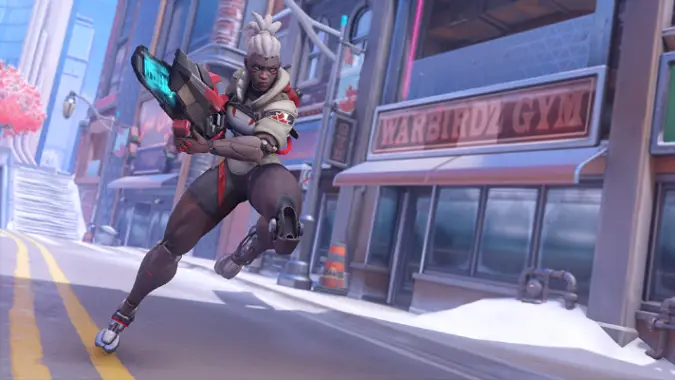 Cleaning, woooo!
Overwatch League watching
My big plan this weekend is to do spring cleaning which is not very exciting. But while I am cleaning, my printer is going to be running to finish up my Khonshu mask. Hopefully then I can finally glue it together and put it on.
There is also Overwatch Leauge all weekend with the return of my local team, the Philadelphia Fusion, so there will be much cheering.
D&D
Moon Knight
Strange New Worlds
Definitely absolutely Bugsnax
You keep asking this question as though I plan that far in advance!
I'm probably playing some D&D, though scheduling games is always the hard part and things may not work out. I hope to catch up on Moon Knight and Strange New Worlds, and I have a lot of games I could play but nothing is particularly calling for my attention right now, and some of the games I abandoned part-way through I might need to start over to remember what the heck was happening. Though now that Bugsnax is on Xbox Game Pass, I'm pretty sure I know what Mitch would tell me to play.
Upon the recommendation of my compatriot Red I picked up a Gamesir controller for my phone for use with Diablo Immortal. This weekend I plan to test it out with Life is Strange and Gris (using the Steam Link app) to see how well it works for me.
Other than that, it's going to be awfully hot in my neck of the woods this weekend so I'll probably just huddle inside by the air conditioner reading and watching TV.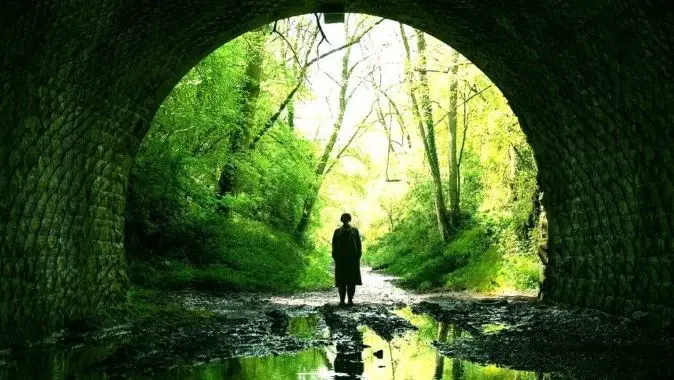 I had plans this weekend, but now it's likely going to rain. And since the plans involved being outside, that kinda put a damper on things. So who knows! As it turns out, the plans that had to be changed have now needed to be changed yet again.
I'm very likely going to be seeing Men this weekend, which comes from the Director behind Annihilation and Devs. I don't know what to expect since I haven't really seen previews (I like to go in blind), but it's a horror movie and with a title like that, should be fun!
Other than that, probably Elden Ring and Bugsnax.
Mass Effect
Overwatch
D&D
I finally began the final chapter in my playthrough of Mass Effect a few weeks ago and I am so hooked on it. I think I'll spend a big chunk of the weekend barrelling toward the final battle against the Reapers.
Outside of my adventures with Commander Shepard, I still have a playthrough of the Golden Deer that I'm working on and I'm enjoying a final Overwatch resurgence before things really start changing with the sequel. And I'm looking forward to getting the heck out of the swamp in our staff's Wild Beyond the Witchlight D&D campaign.
Star Wars: The Old Republic
atticus.io
I finished the final chapter of the Bounty Hunter story. The first and third chapters were quite good but the story suffered from a muddled middle. My in-game goal is now to complete the Legendary Player achievement. To get this, you have to complete the main class story campaign on each class. This takes you through the original game, but doesn't require any of the expansion content. With Bounty Hunter completed, I have four classes done. The ones I'm still missing are: Imperial Agent, Sith Warrior, Sith Inquisitor, and Jedi Consular.
I'm working on my Imperial Agent PowerTech this weekend. I wasn't enjoying the combat of the PowerTech all that much and I was worried I would need to reroll, but my friend suggested I respec from Pyrotech Powertech to Advanced Prototype Powertech. Pyro was more of a DOT spec. AP is more of a burst DPS spec. Plus it has a Charge AND a Death Grip. I started having so much fun! I finished chapter one, and wow, now I get why everyone gushes about the Imperial Agent story. I can't wait to see what surprises are in store this weekend.
I'm also going to be teaching myself a new book formatting software called atticus.io. I'm at the point with my main novel that it's ready for formatting and after looking at various options, I've decided to go the DIY route. atticus.io is supposed to help you create professional looking print books and eBooks easily with their software. I've got a 30 day trial so I'll see how the reality of using their product lives up to the marketing.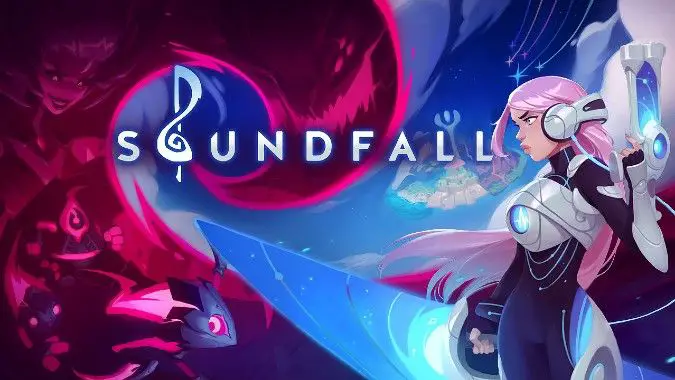 Persona 2: Eternal Punishment
Soundfall
Not much time for videogames these days. But I am playing a small gig with my band this weekend, after three years of hiatus, so most of my time, energy, and focus these days is going into that!
Wild Beyond the Witchlight
Welcome to Eden
Star Wars Clone Wars
This weekend is the Blizzard Watch D&D Wild Beyond the Witchlight, that's my Saturday. For television, I'm bingeing the Netflix show from Spain Welcome to Eden, it's a cult show, well done. Then, it was recently pointed out to me, I can't be a true Star Wars fan if I've never watched the animated shows, so I've just started on Clone Wars. That's a lot of episodes, I'm not even through season one at the time of writing this. So far, pretty good of just straight, continuing plot, with good stopping points at the end of each episode. I don't love the style of animation, which is what kept me from watching it in the first place. But I'll get through it.
Vampire The Masquerade Swansong
I'm interested in Vampire The Masquerade Swansong, I was all set for Forspoken (now out in October) and it'll be a while before the Saints Row reboot, Stray the Cyberpunk Cat Exploration Puzzle Adventure Whatever Else They Could Think Of game won't be out until 'summer' which is pretty nebulous as it's the middle of May right now… essentially, I'm just waiting for something to come out that grabs me.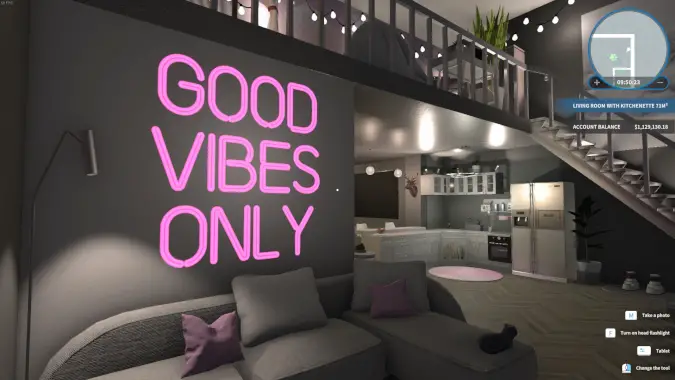 House Flipper's Pets DLC
Cozy Grove
Having a grand time with House Flipper's Pets DLC, though it can be buggy at times. My little apartment/office is really coming along, but I can't get my cat, who completely coincidentally follows my semi-monochromatic color scheme, to pee in the litter box.
The spring event in Cozy Grove ends next week, and I'm still at a point in the game where I don't quite know exactly how I want to decorate everything, so I'm pretty sure it'll conclude and then in 2 weeks I'll be kicking myself because I didn't pick up a particular thing from the event. And, of course, I'm going to have to play for the next thousand years in order to get all the seasonal fish, because I inevitably hate fishing in every game I play.
World of Warcraft
Animal Crossing
Breath of the Wild
This weekend was set to be WoW-less, as I'll be making a delayed trip to visit my parents. However, I managed to get it to run on a laptop that was questionable regarding graphics, so I'll be able to pop in. It's not that I can't go without WoW, it's that I'm trying to collect the Korthia transmog sets and the dailies are just so sporadic! Also, why did no one tell me that the Venthyr Court Inquisitor's set looks so good?! I love it so much that it makes me excited to play my Warlock. It looks amazing on her.
The rest of my weekend will comprise of playing my Nintendo Switch on the drive over. I expect Breath of the Wild or Animal Crossing there, though something else could pique my interest. I had progressed a lot through BotW and then just lost interest, so I'll be nice to complete it. I know any dreams of completion in Animal Crossing are a fruitless endeavor, so that one is usually just a way to kill time.
Beyond that, I'm looking forward to the cooler weather and family time, before getting back to the grind.
That's us for this weekend. What about you? What aRe yoU Playing this weekend?