WRUP: A long weekend to celebrate America's 2022th birthday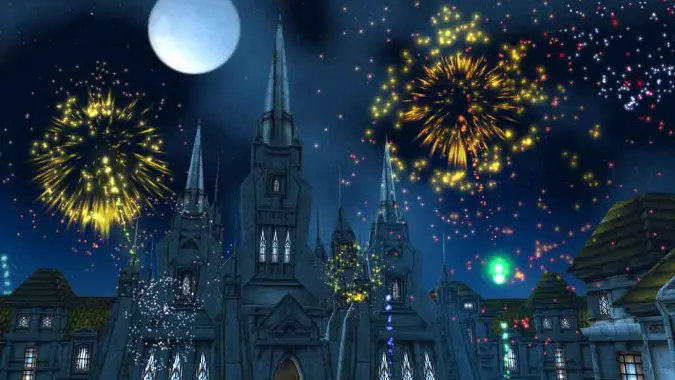 Hoo boy, does that joke never get old! Shenanigans aside, it's the weekend which means it's also time for WRUP — What aRe yoU Playing? — and we're here to talk about all the things we're up to! This is a special weekend for many of us in that the Fourth of July is coming up and means we get a day off.
Until that day off, though, why not join us for a look into the lives of Team Blizzard Watch? Anna W. kicks us off.
Games Done Quick.
Games Done Quick.
Oh, and did I mention Games Done Quick? The lineup on Saturday is all bangers, so I will not be leaving my couch all day. Games Done Quick!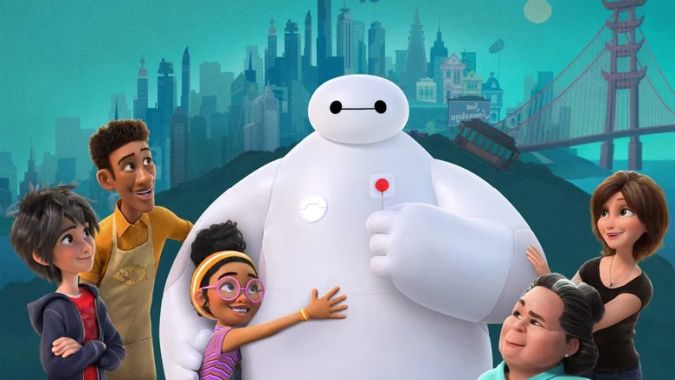 Octopath Traveler
Baymax
Minions: Rise of Gru
Holiday weekend in the states and to celebrate I finally bought Octopath Traveler for the Switch; I've been meaning to get this game for years but I've been waiting for it to go on sale and it finally has.
Not much gaming outside of that though as I'm going to take advantage of the day off to get some stuff done around the house. The whole family wants to see Minions: Rise of Gru so we'll be doing that together, and a series of Baymax (star of Big Hero 6) shorts came to Disney+ this week so we'll be watching that as well.
Diablo 3
Diablo Immortal
Tyranny
Pillars of Eternity 2
Temple of Elemental Evil
Neverwinter Nights
Baldur's Gate 3
Obi-Wan Kenobi
Teenage Mutant Ninja Turtles: Shredder's Revenge
Okay, so first I'll say that I was on the fence about the show Obi-Wan Kenobi until the last episode. But that episode did it — it set up the bridge between the prequels and the original trilogy, it established who Obi-wan had become and who he was going to be by the time we see Alec Guiness in the role, it gave me (a lifelong lover of lightsaber fights) a really excellent, even epic brawl between a fully helmeted and costumed Darth Vader and Obi-wan as a fully realized Jedi Master, old enough to have conquered his doubts, young enough to still fight. I may not have loved every episode but I absolutely loved how that last fight went down and Ewan McGregor just was amazing in it. The whole cast, really — Hayden Christensen in the flashback scene, Moses Ingram as Inquisitor Reva, and of course that moment where James Earl Jones and Hayden Christensen's voices overlap at the end. Just goosebumps.
Could have done with more Obi-wan and Leia, though.
Anyway, I also chewed through a bunch of old D&D games I have on my PC, including Temple of Elemental Evil and the original Neverwinter Nights, then played Tyranny (one of the best CRPGs) and Pillars of Eternity 2 to get a sense of where Obsidian's RPG design is at nowadays while waiting for Avowed.
Amazingly I didn't touch Cyberpunk, AC Odyssey or even Pathfinder: Wrath of the Righteous in all of that, although that's probably because of the one two punch to my schedule of Diablo 3 and Diablo Immortal.
Oh snap I just found Teenage Mutant Ninja Turtles: Shredder's Revenge is on Game Pass. I'll be playing that.
The Quarry
Overwatch 2
Arclight Rumble
This weekend is many things: My first baseball game, my girlfriend's birthday, the end of SGDQ, a day off work, and more. At some point in between all that, I may find time for gaming, and if I do, it's likely going to be for The Quarry (amazing!), Overwatch 2's beta (rad!), or Arclight Rumble (addicting!).
Of all those, I'm honestly most excited for The Quarry. My GF and I finished our first playthrough last week, and we've already jumped into our next. It's such a fun way to play a game, and the couch co-op is delightful in ways most games aren't nowadays.
So overall, lots of real-life stuff, and some games in between.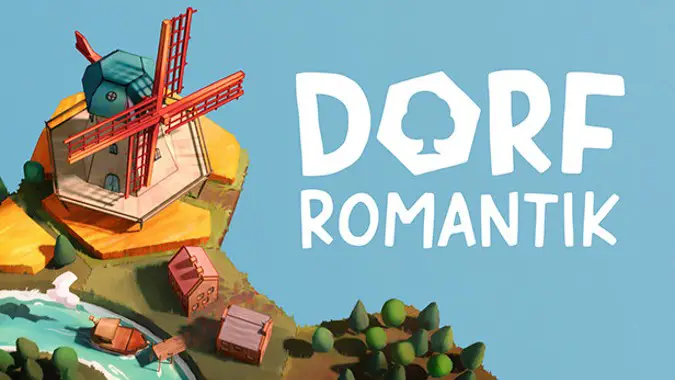 Fire Emblem Warriors: Three Hopes
Dorfromantik
I got… *checks notes* five games on the current Steam and Switch sales, and I'm slowly going to be working on those games alongside Three Hopes (which I'm loving, by the way). One of those games is Dorfromantik, which has nothing to do with romantic dwarves, but everything to do with calm and relaxation: you slowly build a village landscape by placing down tiles, and completing quests such as "build a railroad spanning six tiles." Each quest you succeed on adds more tiles for you to draw, which essentially extends your current playing session, and nets you more points. It's a pretty neat little game to lose a half hour on every now and then.
Chameleon
Coup
Betrayal at the House on the Hill
This weekend is our monthly, first Saturday of the month board game night. This month we ordered some new games that I haven't even tried out yet. First is Chameleon. Everyone in a group gets to know a category except for one person, then everyone has to name something in the category. The chameleon has to try to name something based on what others are naming, without really knowing what the category is. The others have to vote on who the chameleon is, based on who did the worst at naming items.
Then there is Coup, yes, a little inappropriate in this day and age, about becoming more powerful than the other players…in an Italian city-state. And finally, there is Betrayal at the House on the Hill, which two people inside of a week recommended. This game can be fifty different games. All players work together to build a house, then one player becomes some kind of creature, or obstacle, and it is all other players against them. A bit of an RP element to the game. I'm excited to try out all three.
Fourth of July
Ms. Marvel
Lich King Classic beta
Marvel Snap
It's a holiday weekend in the US. My family and I aren't big fans of crowds or fireworks so we'll be staying close to home and grilling out in the backyard. My son and I continue to play Switch. Lately, it's been mostly Smash Bros., Natsume Championship Wrestling, Pro Wrestling and several varieties of Tennis. SNAP finally came out with their balance patch and the big performers (Devil Dinosaur, Nova) got nerfed. But what I'm most excited about this weekend is diving into the Wrath of the Lich King Classic beta. Wrath was the peak World of Warcraft for me. I was raiding at a high level with a great guild. I know I won't have the time to dive in like that again, but it will be nice to revisit it even in a small way.
That's us for this weekend! I hope you've enjoyed this look into our lives and didn't find my stupid joke entirely too stupid. See you all next week!