WoW
Sep 29, 2022 7:00 am CT
Everything we know about dungeons and raids in Dragonflight
Updated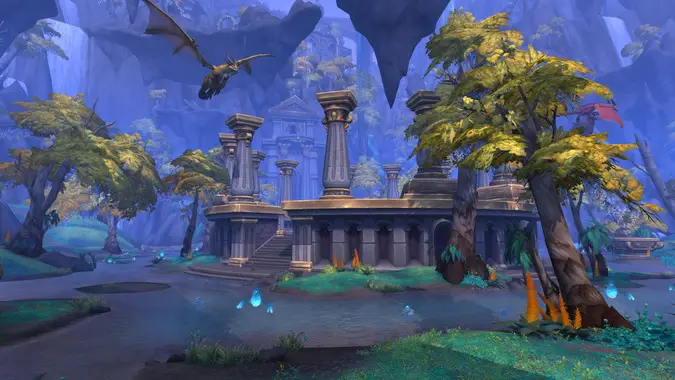 With World of Warcraft's Dragonflight expansion launching on November 28, we now have details on the dungeons and raids that will be available at launch. Dragonflight includes eight new dungeons, all of which will be available on day one, as well as one raid — Vault of the Incarnates — that will open on December 13. Mythic+ dungeons will also be making a return, with a Shadowlands Season 4-style rotation that may help keep Mythic Seasons more interesting over the course of the expansion. Season 1 of Mythic+ will start on December 13 as well.
That's not very long to wait — or very long to prepare — for the next big content drop. So if you want to know about Dragonflight's group content, you're in the right place. Here's what we know about all of Dragonflight's dungeons and raids so far.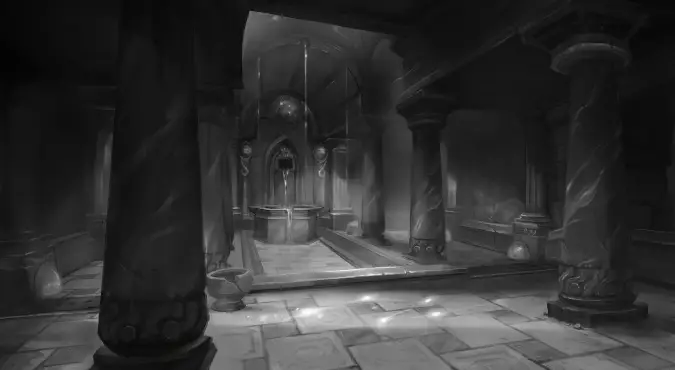 Dungeons in Dragonflight
Dragonflight will have four leveling dungeons that you can run as you progress  through the Dragon Isles and four max level dungeons that you'll only be able to run at max level. Here's what we know about the eight dungeons in Dragonflight: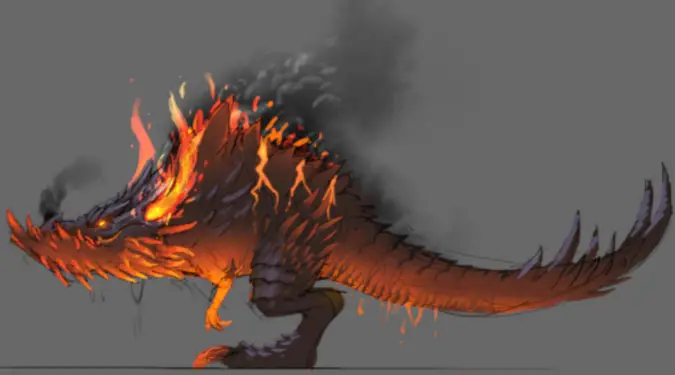 Mythic+ dungeons in Dragonflight
Mythic+ will be following the Shadowlands Season 4 formula, with four Dragonflight dungeons and four older dungeons in the initial M+ rotation for Dragonflight Season 1. Shadowlands Season 4 was an experiment that's had its troubles: the old dungeons brought into rotation had significant balance issues, and rotating dungeons in and out of the M+ rotation could mean best-in-slot loot became unobtainable. Blizzard is working on this, and has specifically commented about "missable" best-in-slot items, saying the plan is to balance loot so you won't feel like you have to carry around something from last Season because it has a powerful effect.
The Dragonflight Season 1 Mythic+ rotation includes:
Ruby Life Pools
The Nokhud Offensive
The Azure Vault
Algeth'ar Academy
Halls of Valor (Legion)
Court of Stars (Legion)
Shadowmoon Burial Grounds (Warlords)
Temple of the Jade Serpent (Warlords)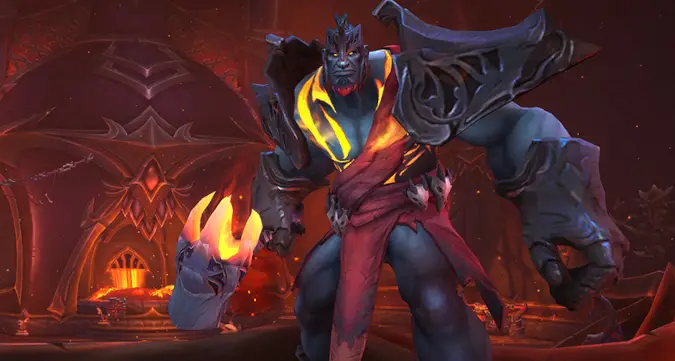 Raids in Dragonflight
We only know about one raid so far: Vault of the Incarnates, an eight-boss raid culminating in a fight with Raszageth the Storm-Eater. If you don't know who that is, you shouldn't feel like you're missing out: the character is a brand new antagonist, who we'll meet as we quest through the Dragon Isles. The raid's full boss list includes Eranog, Terros, The Primalist Council, Sennarth, Dathea, Kurog Grimtotem, Broodkeeper Diurna, and our new friend/enemy Raszageth.
Blizzard describes the raid thusly:
The Primalists breached the Titan prison used to hold the Incarnates for millennia. Within, Raszageth performs a foul ritual to unleash her siblings so together they can purge the world of the Titans' influence. The champions of Azeroth must assault this impregnable fortress and break their defenses to end this threat. While many could fall, defeat condemns all the realms to the Incarnates' reign of fire and blood.
As to loot, we know tier sets will be available in Dragonflight, and the concept artwork looks pretty cool. Lead Character Artist Kelvin Tan commented that these sets were created to look like a pairing of the elements with the classes wearing them — fitting, for an ancient prison of the Primordials.
Blizzard is trying something new with Vault: Normal, Heroic, and Mythic difficulties will open on the same day, December 13. Cross-faction Mythic raiding will be available from day one, which could make a big difference for Mythic groups who struggle.  LFR will continue to lag behind, with LFR wings released on December 19, January 2, and January 16.
So what other raids might we see? I expect more from the Djaradin that we see in the Neltharus dungeon. Will they be a raid tier as well, or will we see them in another dungeon down the road, or both? Hard to say right now, but the presence of molten magma inside the tower in the Dragonflight cinematic points to their involvement in keeping the Dragons away from their ancestral home.
As the Dragonflight beta continues and we get ever closer to launch day, we'll learn more about the raids and dungeons coming in the expansion. We'll update this post as soon as we find out more.
Originally published April 22, 2022; updated September 29, 2022