What do you hope to see for World of Warcraft's 18th(!) Anniversary event?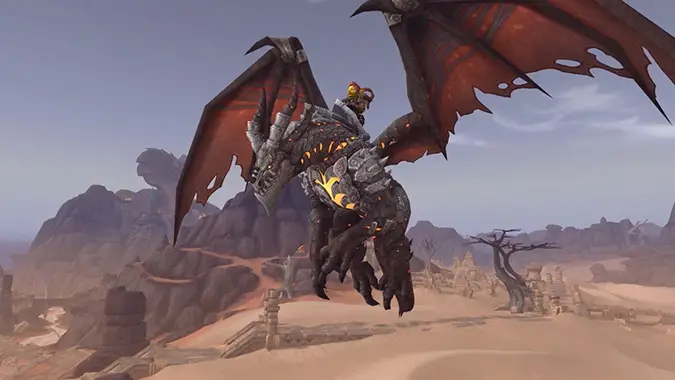 The World of Warcraft 18th Anniversary celebration starts this weekend and will run for three weeks, ending right before Dragonflight releases. Like previous years we can expect trivia, the return of the classic World Bosses and Korrak's Revenge, and a nice boost to XP and reputation while the event lasts. So far, though, we have no idea what new rewards and events may be added this year.
It's tempting to expect additions similar to last year: the return of an old World Boss, a new pet or toy you purchase with Timewarped Badges, and the chance to earn a mount. With Dragonflight imminent I'm expecting anything new to follow in the theme of the expansion, but I'm not so sure we should expect as much this year as we got last year.
For one thing, there is a new expansion coming that I'm sure the development team is hard at work on, and there's the Primal Storms event starting the week after the anniversary event starts. There have also been a plethora of rewards lately: we're about to get some nice Twitch drops, including the Feldrake mount; there's the new 12-month subscription option providing three new mounts; and you can still get a Frostbrood Proto-Wyrm by leveling a Death Knight in Wrath Classic. There's also the fact that killing dragons is a recurring event during the anniversary, so they could freshen up those fights instead of adding new ones. Of course, a recycled event isn't fun to speculate about, so what could we see this year?
If they're going to bring back a new old World Boss for us to fight, Eranikus is a natural choice. His story ended in Legion effectively, but resurrected World Bosses aren't canonical anyway. It'd also give the new Tyrande model a chance to flex on our characters. Finally we know that the leadership of the Green Dragonflight will likely be a plot point in Dragonflight so focusing on an old aspect of it could help feed into it.
In terms of rewards I'm expecting a drake or dragon mount despite all the ones that've just become available — after all, players love mounts. I don't think it'll be as cool a mount as the Obsidian Worldbreaker (I'm not sure a dragon mount could ever be as cool as it), but something in that vein would be welcome. Might I suggest something from the Infinite Dragonflight … preferably with a pirate hat?
What do you think? Will this year be a lot more low-key due to all the other happenings this month? Will we get a new mount for the 18th Anniversary? What about world bosses, will we get a new one or will we have to settle for Doomwalker? If we don't get Eranikus, who might you like to see instead? And how many times do you expect the trivia answer to be Mur'ghouls?