What are your plans for the World of Warcraft 18th Anniversary event?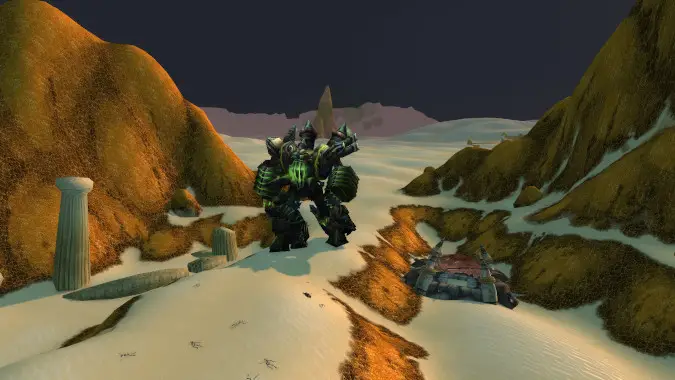 The World of Warcraft 18th Anniversary celebration has begun in-game, but despite all my hopes and dreams for the event, there was nothing new added this year. This isn't entirely surprising, of course, with Dragonflight releasing in three weeks and the major pre-patch events kicking off next week. Still I have to admit I'm a little disappointed we're not getting a shiny new mount this year — although I guess Twitch drops got me covered this November.
Despite the lack of anything new, I'll still be participating in the Anniversary events. For one thing, Timewarped Badges are always a welcome edition to the currency tab and with the vagaries of the Anniversary timing alongside the weekly reset we'll be able to complete each of the weekly quests four times — with the exception of the currently broken Korrak's Revenge — this year. That's 1800 Badges, not even counting the 200 you get from the Anniversary Gift or any you get answering trivia questions (when in doubt, pick "Mur'ghouls") or fighting in Alterac Valley of Olde.
While Korrak's Revenge is no longer the super-quick leveling experience as it was in previous Anniversaries, I'll be taking advantage of the 18% xp buff provided for the anniversary alongside the 50% xp Winds of Wisdom buff to get my few remaining alts to 60. Even after the Winds of Wisdom buff departs next week with the arrival of Dracthyr Evokers, the move of Shadowlands into Chromie Time should decrease the xp needed to level to 60 — it may even be faster than leveling this week. If 68% xp buff isn't enough for you, there's always the 10% xp buff you can pick up from Darkmoon Faire this week, and if you're feeling adventurous you can opt for War Mode to get even more experience. Be warned, however: the Caverns of Time are not a Sanctuary, so turn on War Mode at your own peril, especially on lowbies.
What are you planning to do during the anniversary? Are you taking advantage of the fact the 18% xp buff is also a reputation buff to finish up the grindy Avowed faction or to get your fiftieth Micromancer from the Undying Army paragon cache? Are you killing as many bosses as possible in the hopes of receiving ilevel 272 gear? Or are you mostly sitting this one out while waiting for the next wave of pre-patch events?