What new gaming releases are you excited for in 2023?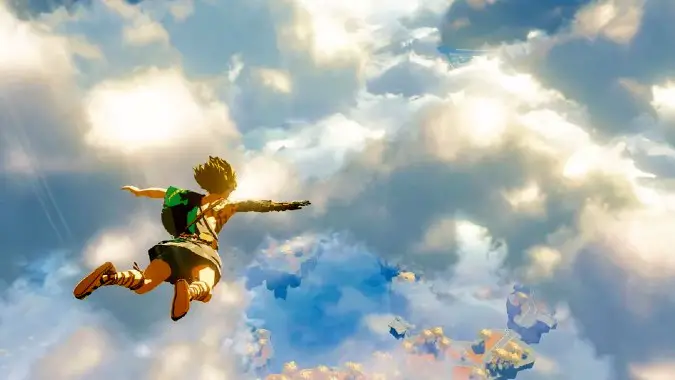 2022 was a great year for video games, with the Splatoon, God of War, and Horizon series fighting for dollars and gamers' thumbs alongside new entries such as Elden Ring, Cult of the Lamb, and Stray. While some of us are still playing those and other games from last year, 2023 is here bringing with it brand new games as well highly-anticipated installments of celebrated franchises. And although I've declared this year to be the Year of the Backlog for myself, that doesn't mean I won't be opening my wallet a few times this year to partake in the latest games.
At the top of most players' list are new entries from two venerable franchises: Legend of Zelda: Tears of the Kingdom and Final Fantasy 16. The former is a followup to the highly successful Breath of the Wild, and while FF16 is a standalone game like all games in the series it has indirect ties to the previous fifteen games.
These aren't the only franchises with roots in the prior millennium to get a new game — the long-awaited Diablo 4 will finally be arriving on June 6. We're still trying to suss out all the details in the game, but based on the trailers released so far it is going to be dark. Personally I hope we get to finally kill Imperius, but no word on whether that dream of mine will come true.
Of course these aren't the only sequels I'll be keeping an eye on — while Fire Emblem: Engage, Octopath Traveler 2, and Star Wars Jedi: Survivor aren't from franchises as popular as Zelda and Diablo, many players like myself are awaiting their release. It may also surprise you to learn that there are games that aren't part of a franchise that will get released in 2023 as well: Forspoken is a new action game arriving from Square Enix this month, and Todd Howard and Bethesda will be releasing Starfield (described as "Skyrim in space") in the first half of the year.
I would be remiss if I didn't mention some indie titles, but there's always a tendency for the best releases to appear out of nowhere so it's hard to plan for them. That said, Slay the Princess is a day one purchase for me, and I'm paying close attention to Farewell North. It may be hard to believe but Supergiant is technically an indie studio so the recent reveal that Hades 2 is coming to early release in 2023 immediately made it a title to watch for.
So these are some of the games I'm watching. What games are you looking forward to in 2023? Anything I didn't mention that you think I should keep an eye on?