We talk our GOTY picks, gaming regrets, and 2023 excitement in a mega-packed year-end WRUP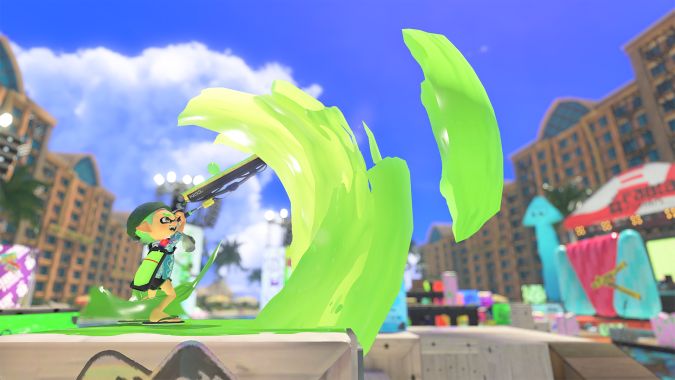 Hello and welcome to the end of 2022, friends! Being the end of the year, it's time to once again replace our usual approach to WRUP — What aRe yoU Playing? — with a Super Special GOTY Edition. And, just like last year, we're adding a twist (or several) to the standard "What is your GOTY?" reminiscing.
I think you'll get the gist pretty quickly, so without further ado… please enjoy our final WRUP of 2022!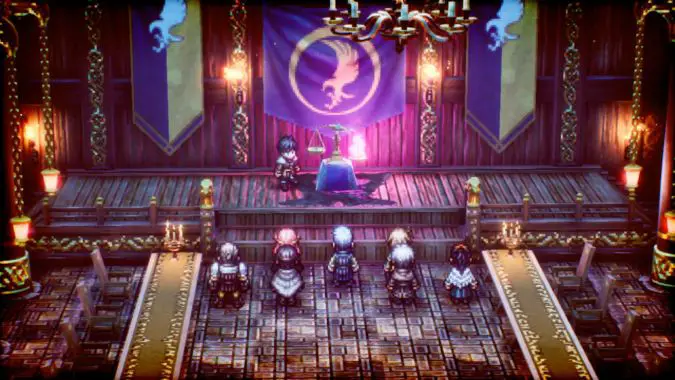 GOTY Released in 2022: Triangle Strategy

Honorable Mention: Fire Emblem Warriors: Three Hopes

GOTY Not Released in 2022: Persona 5 Royal

Honorable Mention: NieR:Automata

Game You Wish You'd Played/Finished in 2022: Chained Echoes

Honorable Mention: Elden Ring

Game Most Looking Forward to in 2023: Hades 2
Triangle Strategy is a fantastic game of what is probably my favorite videogame genre overall, strategy RPGs. It's good enough that many already place it alongside the all-time best games of that genre. It combines the same vibe of games like Final Fantasy Tactics and Tactics Ogre — a darker, more "brutally medieval" story about war, filled with political intrigue — with modernized gameplay elements, borrowing concepts from other games developed by Team Asano (such as Bravely Default and Octopath Traveler), as well as gorgeous HD-2D graphics. Besides all of that, the story gives you an enormous sense of choice by letting you decide your course of action in the story through a voting system, in which you can attempt to influence the vote of your fellow party members, swaying them towards whichever major value (morality, liberty, or utility) you favor at the moment. The storyline will branch out every time there's a vote, culminating in four different endings — and adding tons and tons of replay value.
Persona 5 Royal wasn't released in 2022, but it did get ported to virtually every system in 2022, causing a renewed wave of interest in it. I decided to replay it, this time on the Switch — as I had wanted to play it in the first place — and I've just passed the 50-hour mark on that second playthrough. This game is easily among my top 3 games of all time, so there's no chance I wouldn't pick it for this spot.
I wish I had played Chained Echoes in 2022. I keep hearing nothing but great things about it: how it's a love letter to classic JRPGs from the 16-bit era, such as Chrono Trigger and Final Fantasy 6, but with modernized gameplay elements. It's getting some great reviews, and I want to try it eventually.
For 2023, I'm super excited for Hades 2. I put an ungodly amount of hours on the first game — I was so addicted to it that I eventually beat the game on Heat 20 (an optional higher difficulty level) with all six weapons. And if just the gameplay being excellent wasn't enough, the game also had pretty amusing writing, amazing music (as is to be expected of Supergiant Games), and extremely charismatic characters. If Hades 2 can be like that — and knowing Supergiant, I'm confident that it can — I'm going to enjoy it a lot as well.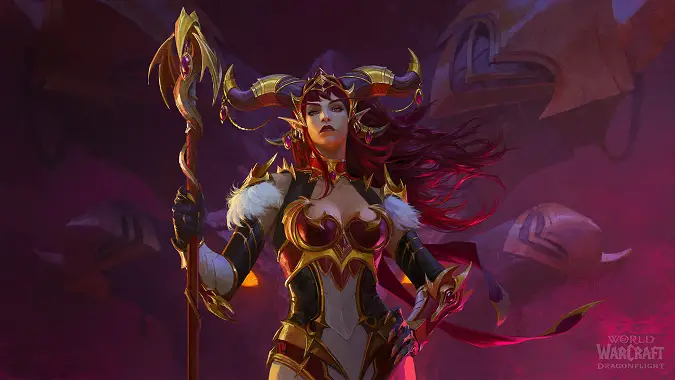 GOTY Released in 2022: World of Warcraft: Dragonflight
GOTY Not Released in 2022: Hades
Game You Wish You'd Played/Finished in 2022: Lego Star Wars: The Skywalker Saga
(Optional) Game Most Looking Forward to in 2023: Diablo 4, Hades 2
OK, I realise my answer for my GOTY may be a cheat because it's an expansion, but legit — I've been sucked into Dragonflight. I *want* to log on and run Mythic+ with my guildies. I get excited for raid night! Dragonflight has done a lot to reignite my love for WoW. Also I genuinely did not play a lot of 2022 releases.
Hades remains one of my absolute favorite games to play — I can pick it up and know I'm going to have fun with it. Applying additional heat through Pact of Punishment increases the challenge, but in more interesting ways than "everything has more health and hits harder" (looking at you, Diablo 3). I'm slowly building up my ability to speedrun the title — I don't think I'd ever be good enough at it to hit a leaderboard, but it adds a fresh new challenge for me that I've never quite tackled before in any other title.
I picked up Lego Star Wars: The Skywalker Saga after hearing how much fun Ted was having with it, and truly, it does not disappoint. I even recommended it to multiple Star Wars-loving friends! That said, the game is just so dang HUGE. I can easily get overwhelmed by how much I can DO while playing, resulting in my brain freezing up and refusing to choose what to do. Hopefully, I'll finish it next year — it's not going anywhere. :)
Last, but not least — holy cannoli, can we skip straight to June? I want to play Diablo 4 so muuuuuuch. I'm already planning out which class will be my first. But! That drive is now split — the ongoing chant of "D4!" in my head is now shared with "Hades 2!" I mean, come ON. Did you see that trailer?! Did you??? I'm going to go watch it again. We don't really have a guarantee that it will be available this year, but my hope springs eternal.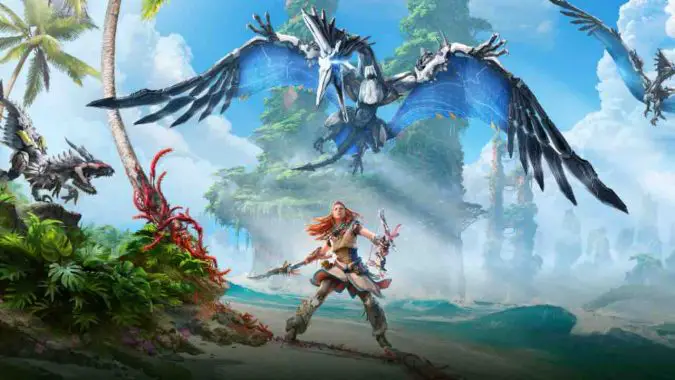 GOTY Released in 2022: Horizon Forbidden West

Honorable Mention: God of War Ragnarok, Tiny Tina's Wonderlands

GOTY Not released in 2022: Disco Elysium

Honorable Mention: Death's Door, Marvel's Guardians of the Galaxy

Game You Wish You'd Played/Finished in 2022: Red Dead Redemption, The Witcher 3
Game Most Looking Forward to in 2023: Diablo 4, Dragon Age: Dreadwolf (fingers crossed)
Some people might forget that Horizon Forbidden West came out this year, but it is a superb game. The visuals, the combat, the story, and the characters are all incredible. But what put this game over GOW Ragnarok for me was the side quests. I admit that I only sometimes play the side quests, but the ones in HFW were fantastic. You really got to know the people who live in the Forbidden West, and many of these stories were heartfelt. From the woman who missed her old lover to the old man with dementia who was cared for by his daughter, these side quests gave you the whole experience. And the companion characters were some of the most well-written companions who experienced a lot of growth throughout the game. God of War is naturally an honorable mention, as well as Tiny Tina's Wonderlands. If you haven't played TTW, I highly recommend it. It's a good story with a really interesting twist for the antagonist.
My GOTY that wasn't released this year has to be Disco Elysium. What a trip that game was. I haven't played a game like it in some time, and I hope we get a chance to play something like it again. The game mechanics can be overwhelming with all the characteristics you can choose, but the story is well worth it. You can't help but feel for Harry as he investigates a murder case in the most dreary city one could reside in. The inner monologue he has conveys his continuous struggles with himself. It's a perfect game. My honorable mentions are Death's Door and Guardians of the Galaxy. Death's Door was a fun indie title, while Guardians of the Galaxy is one of the best superhero games I've ever played. I wish more people played it and the marketing for it had been better.
There were a few games that I started this year, but I wasn't able to finish them. One was Red Dead Redemption, and the other was The Witcher 3. I intended to play these games when they were first released, but time got away from me. From all I've seen and recommendations from friends, I know I will enjoy both of these immensely. Maybe in 2023.
Of course, Diablo 4 is the game I am looking forward to in 2023. I have been waiting since the game was first announced. Diablo was the first PC franchise I played, and the hype for the next one is immeasurable. I hope this game delivers because I love Diablo, and I want this franchise to continue for as long as possible. The other game I am looking forward to is Dragon Age: Dreadwolf. People think it's coming out in 2023, and I can only cross my fingers for it. I need to know what happened with Solas.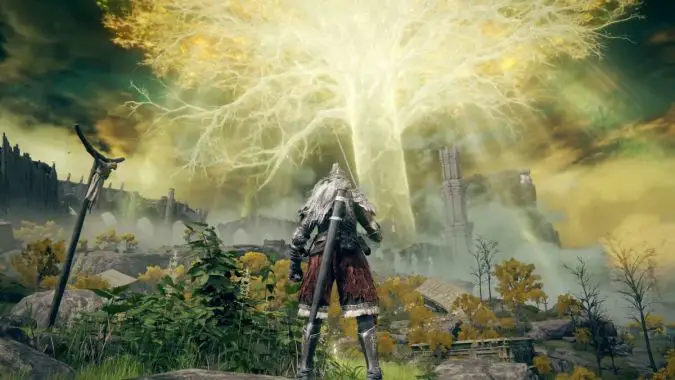 GOTY released in 2022: Elden Ring
GOTY not released in 2022: Anything with 'Atelier' in the title.
Game I wish I'd played in 2022: Pentiment
Most excited for in 2023: Legend of Zelda: Tears of the Kingdom
Nobody said I had to actually play my game of the year choice, right? I have never once been in the driver's seat with Elden Ring, but I have watched hours upon hours of it. I'd regularly wander into the room while my husband played, providing moral support when he was ready to throw the controller during the gnarlier boss fights. Twitch streams and speedruns offered a totally different experience of the title. It's so much fun to watch people tackle weird and wild challenges, and I've seen some pretty jaw-on-the-floor moments of skill. Without a doubt, it's the 2022 title that has provided me the most hours of entertainment over the course of the year. And even as a backseat viewer, it's clear that Elden Ring is a well-made, genre-blending, exceedingly excellent video game. GOTY, hands down.
This year I fully converted to a fangirl of the Atelier series. Atelier Ryza is my favorite so far, but every entry I've played (four now) adds its own unique flavor to the gathering and crafting and befriending recipe. It's still getting new games all the time, so it's pretty exciting to have countless hours of adorable alchemy joy ahead of me.
A narrative and text-centric game oozing style? Yes please! I really need to make the time for Pentiment ASAP. Since this new Obsidian title only just dropped in November, I'm not too surprised that I haven't had the time to start playing yet. It'll very likely wind up being my favorite game released in 2022.
I have only one word for the upcoming sequel to Breath of the Wild: Gimme gimme gimme gimme gimme!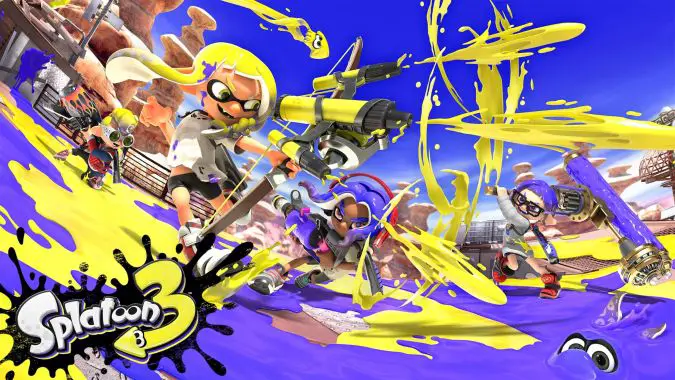 GOTY Released in 2022: Splatoon 3

Honorable Mention: God of War Ragnarok

GOTY Not Released in 2022: Mario Party 2
Game You Wish You'd Played/Finished in 2022: Elden Ring
(Optional) Game Most Looking Forward to in 2023: Octopath Traveler 2

Honorable Mention: Breath of the Wild 2
Is Splatoon 3 great? No, it's like the previous games with the same coat of paint on it. But, it's a game I can play with my son, and he enjoys it. A month later, we're still having fun with it, it's this year's Animal Crossing, which was my game of the year previously, so, it's my Game of the Year this time. I also like God of War, and with a new installment, it should be mentioned.
Is it fair to put Mario Party 2 in this category, probably the greatest party game of all time? Not really, because it was released this year — again. As part of the Nintendo Switch's online membership. So, really, it should have beaten out Splatoon 3 in the first category.
I've never played Elden Ring, but I should, everyone loves it. I even watch videos about it.
Then, going into next year, Octopath Traveler is a great game with lots of story, and will now have a sequel. Also, the best Zelda game after the SNES will get a sequel. Just a great year for sequels.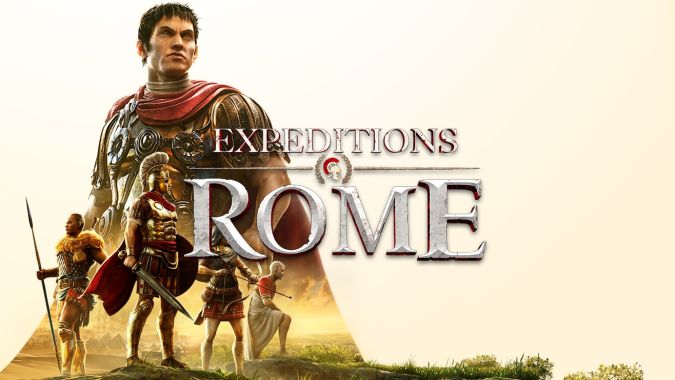 GOTY Released in 2022: Expeditions: Rome

Honorable Mention: Horizon Forbidden West, Weird West

GOTY Not Released in 2022: Cyberpunk 2077

Honorable Mention: Wildermyth, Pillars of Eternity 2, Pathfinder: Wrath of the Righteous

Game You Wish You'd Played/Finished in 2022: God of War 2

Honorable Mention: Tunic, Steelrising, Pentiment

Game Most Looking Forward to in 2023: Diablo 4 (For real) —

Honorable Mentions: Cyberpunk 2077 – Phantom Liberty, Dragon Age: Dreadwolf, Baldur's Gate 3, Warhammer 40k – Rogue Trader
So, here are my justifications for my subjective opinions: First off, I'm using Honorable Mentions here to be "Games just as good but I'm trying to play nice" here. Either Weird West or Horizon Forbidden West are easily as good as Expeditions: Rome and could be up there instead. But I figure more people have heard of those games, and Expeditions: Rome is a fantastic tactical RPG set in a world where Julius Caesar dies before he can accomplish the things he's famous for, and you, random person, replace him and go on to fight in the wars he did and can uphold or change history as you see fit. It's quite honestly the best tactical RPG ever created by humans.
I doubt anyone is surprised by my GOTY for games not made in 2022 — I've been banging on about Cyberpunk 2077 for quite some time now. Wildermyth is an excellent, if unusual, story driven narrative RPG with some tactical elements and it's a game that has a lot of interesting replayability. POE2 is just a really solid CRPG, and Pathfinder: Wrath of the Righteous ate over a thousand hours of my life since it's 2021 release, and I played it quite a bit this year as well.
I don't own a PS5 and my PS4 is currently somewhere in the piles of stuff left over from our move, so while I could dig it out and play GOW2, I just didn't spend the money yet. Pentiment is a really cool narrative mystery solving, literary RPG from Obsidian but I just didn't get around to it. Will both GOW2 and Pentiment are games I never played at all, both Tunic and Steelrising are games I played but didn't finish. Tunic was a fun mix of old Zelda games and modern indie, a game where you literally start without knowing the language that the game's menus are written in. I was having fun with it but then I simply got occupied with other games. And Steelrising is the only fun I've ever had playing a Soulsborne style game, but in the end that doesn't matter when I really just hate playing games that make me feel anxious and tense. I know, Elden Ring/Dark Souls 3/whatever is amazing and great, but I don't like the jittery feeling caused by them. I really liked the worldbuilding and story of Steelrising, the latest game by Greedfall developers Spiders, but I couldn't get past the genre.
As for what I'm looking forward to, I've wanted D4 ever since I played the demo at BlizzCon 2019. I of course also want Dragon Age: Dreadwolf and Phantom Liberty, and I'm ludicrously excited for Rogue Trader (a Warhammer CRPG by Owlcat Games, makers of the Pathfinder CRPG's) and Baldur's Gate 3. But Diablo 4 is a game I've been waiting for and wanting forever.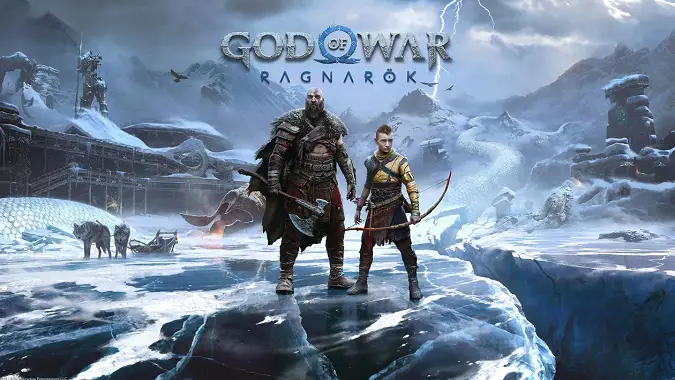 GOTY Released in 2022: God of War Ragnarök

Honorable Mention: Kirby and the Forgotten Land

GOTY Not Released in 2022: Legend of Zelda: Majora's Mask & Ocarina of Time
Game You Wish You Played/Finished in 2022: Tunic
Game Most Looking Forward To in 2023: Spider-Man 2

Honorable Mention: Alan Wake 2
My game of the year is God of War Ragnarök, if only because it was one of two games I bought that was released in 2022 – the other game is my honorable mention, Kirby and the Forgotten Land.
Ragnarök absolutely knocks it out of the park for me on nearly all levels with special attention to the audio, visuals, continued worldbuilding of the Nine Realms, and the maturation of the characters. I think one of the knocks against the game is sometimes I felt sidelined for too long while the story played out through in-game cutscenes, it felt jarring and excessive at times.
I guess I would rather have that than need to fight 1000 horse-sized demon ducks to access an NPC who will tell me 3 lines of dialogue that I am then supposed to cross-reference with an encyclopedia and almanac from 1937 in order to advance the story (yes, I'm talking about Elden Ring, I just wanted to get my shots in so you can delete this paragraph).
Thanks to Nintendo finally giving in and releasing Nintendo 64 games through Switch Online Membership, I was able to re-play the Legend of Zelda: Majora's Mask and Ocarina of Time on my Switch instead of praying my Nintendo 64 turns on. Both games were very influential to me as a kid, so having the ability to easily access them now makes me happy.
Tunic is a game that I wish I played, though I think it would be more accurately characterized as a game style I wish I liked. The game looks like everything I would enjoy but the Soulsborne-style combat system really turns me away from the game. Some people enjoy the challenge of that combat system style but I do not, I like feeling challenged but not to the point of tilt-induced anxiety.
I wrote about these two a few weeks ago so I'll only reiterate here – I'm most looking forward to Spider-Man 2 in 2023 with Alan Wake 2 right behind it.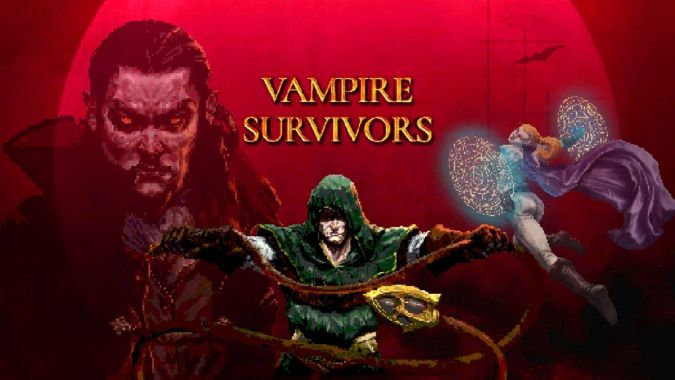 GOTY Released in 2022: Vampire Survivors and Immortality
GOTY Not Released in 2022: Cozy Grove
Game You Wish You'd Played/Finished in 2022: Endling – Extinction is Forever
Game Most Looking Forward to in 2023: Venba
I have two 2022 Games of the Year. Mitch isn't my real dad and can't tell me what to do, but more importantly, these two games are so different it's impossible to choose one. The first is Vampire Survivors, which is dopamine-fueled take on classic arcade games. It isn't terribly innovative, but what it does, it does well, with roguelike energy, retro pixel graphics, and excellent tuning which makes you feel incredibly powerful over time, but not invincible. It's very much a "just one more" game. The other is Immortality, a game which is almost all story, though the mechanics present are incredibly novel and well-done, even compared to Sam Barlowe's other offerings. I will warn you that it's NSFW in every sense, but beyond that I don't want to say much more, because it's best if you go in completely blind. Good stories are entertaining and stick with you. Great stories make you question who you are as a person, what makes you you, what your role is in the universe, and whether that role even matters. Immortality is a great story.
My not-2022 GOTY is Cozy Grove. I have fallen off it a bit, because I'm at the point where I really need to reorganize my entire island, but the mixture of fun, wholesome gameplay that intentionally wants you to invest a very minimal amount of time each day, plus the heart-wrenching narrative really makes this one special.
The game I wish I played in 2022 was Endling – Extinction Is Forever. The gameplay is exactly the kind of exploration/survival I tend to dig into hard, and the framing story is beautiful in a very, very tragic way. The narrative is intended to bring light to environmental issues by casting you as a momma fox — the last fox on earth, actually — tasking you with keeping your kits alive, and if you fail, they die one by one, until your species is extinct. Apparently even the sound design serves to bolster this, giving each kit its own melody and instrument, so if one dies the song is forever incomplete. I love this game, but I will never, ever play it.
Aside from the obligatory screaming about Hades 2, I think the games I'm looking forward to most are House Flipper 2 and Venba. Venba seems like a very touching game with a heavy emphasis on cooking as a way to connect to culture and heritage, which could only be more "me" if there was a cute animal involved somehow. House Flipper is fun, but weirdly, I'm finding that I use it the most as a baby's first AutoCAD. House Flipper 2 will be even more customizable, and I'm really excited to get my hands on it.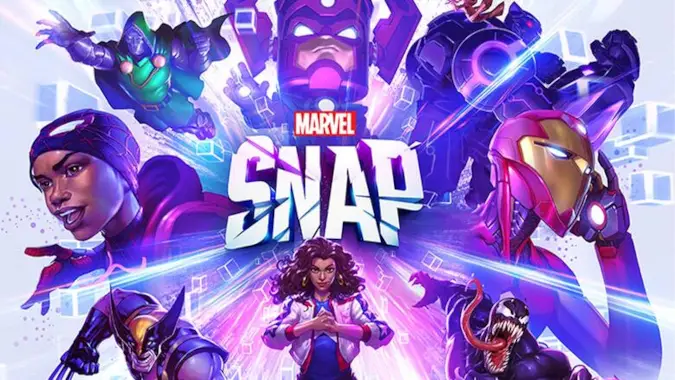 GOTY Released in 2022: Marvel SNAP

Honorable Mention: Mario Strikers: Battle League

GOTY Not Released in 2022: Mario Kart 8

Honorable Mention: Nintendo Switch Online

Game You Wish You'd Played/Finished in 2022: Dragonflight

Honorable Mention: Lego Star Wars: The Skywalker Saga

(Optional) Game Most Looking Forward to in 2023: Jedi Survivor
TGA awarded Marvel SNAP with its own GOTY award, and I agree. I started with the closed beta and the game has dominated my playtime ever since. SNAP is fast, highly entertaining and surprisingly deep. The pace of new content has been fantastic and the mini disruptions to the meta through Hot Locations and Featured Locations help keep the game fresh. I can't wait to see what new cards and Locations Second Dinner adds in 2023.
Mario Strikers Battle League brings a level of fun and mayhem to the game of soccer. I love the RPG-like gear grind and the fantastic anime-style animations of the Hyperstrikes.
Mario Kart 8 continues to set the standard for accessible racing games. It makes my GOTY for an older game because of the Booster Course packs. Over 2022, Nintendo added three sets of 8-tracks, adding 24 tracks to the game, with another three sets scheduled for 2023. Each release helps keep the game fresh. I love the updates to previous favorites like Peach Gardens, and Maple Treeway, and getting to play tracks I missed from earlier systems like Sky High Sundae, and Ninja Hideaway.
Nintendo Online opens a vast library of games from the Nintendo Entertainment System, the Super NES, and even the SEGA Genesis and Nintendo64 (at certain tiers.) Not only does this give you many more options to choose from, but it also allows younger gamers to experience some of the best games their older siblings, parents, or even grandparents played when they were their age.
I love hearing all the stories about how players are having a blast with Dragonflight. I'm so thrilled for all of you, and also for the developers. There are absolutely days I miss playing WoW, and I especially miss my old friends and guild mates. But my life calculus simply hasn't changed. I continue to choose to spend those hours writing, reading, and listening to podcasts on writing/marketing in my attempt to one day become a published author.
I had so much fun with Lego Star Wars: The Skywalker Saga. It had me laughing out loud frequently. The game is vast, bigger than any other Lego Star Wars game I've played. Unfortunately, I didn't get to finish it before my son traded it in for Splatoon 3.
Jedi Fallen Order was one of the best Star Wars games I've ever played. I can't wait to get my hands on the sequel. The trailer looks amazing and I love the hints at where the story is going, but where are Greeze and Merrin? Are they safe? Are they OK?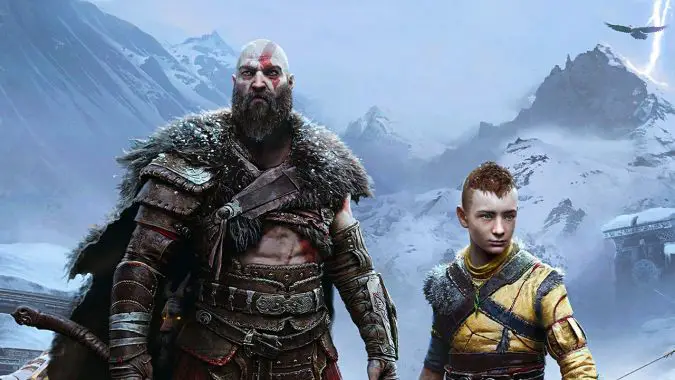 GOTY Released in 2022: God of War 2: Ragnarok
GOTY Not Released in 2022: World of Warcraft Shadowlands (especially patch 9.2)
Game You Wish You'd Played/Finished in 2022: Horizon Forbidden West
Game Most Looking Forward to in 2023: Slay the Princess
This was a close one for me, as I really wanted to put a different game here (scroll down to see which one!) but I felt that because I actually played GOW2 to completion it deserved the nod. The game was a lot of fun and they did a great job with the emotional heft that the characters experienced, it's definitely I game I want to go back and do 100% on someday.
Is this cheating? I think it's cheating. But still, the addition of Zereth Mortis helped to rescue a lot of Shadowlands in my mind — the end of the Anima drought let me actually try out all the features I wanted to try out when the game released. The recent trend of not gatekeeping too much for players has continued in Dragonflight and that's music to my ears.
This was almost my game of the year, but I wasn't able to get far enough into it before I decided to go play Horizon Zero Dawn, and then real life intervened and I didn't get either done. The games are fun to play and have gorgeous environments and I'm resolved to completing them both in 2023.
Slay the Princess looks like it's going to be bonkers and while I'm tempted to give this slot to a triple-A title like Final Fantasy XVI, Slay the Princess is the one game I want to play right now.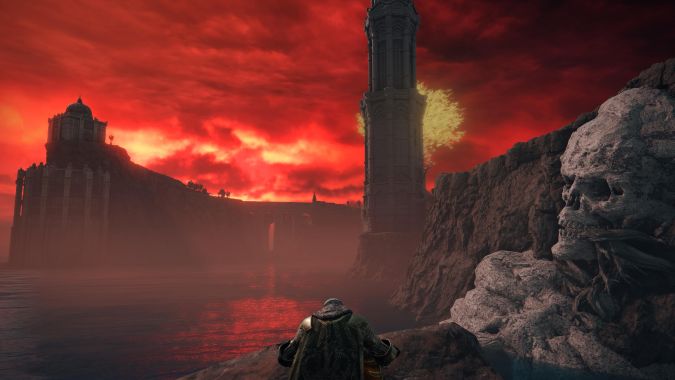 GOTY Released in 2022: Elden Ring

Honorable Mention: Splatoon 3

GOTY Not Released in 2022: Bugsnax

Honorable Mention: Bloodborne

Game You Wish You'd Played/Finished in 2022: Horizon Forbidden West

Honorable Mention: Stray (which I may yet still finish before next week)

(Optional) Game Most Looking Forward to in 2023: Tears of the Kingdom
I know Elden Ring already took home TGA's official GOTY award but hey — it did so for good reason. The game is right up there with my favorite games of all time, and as far as Soulsborne titles go, it's up there with Bloodborne and Dark Souls 3 (both of which are also S Tier games but still feel unique). It managed to open the Soulsborne genre to a whole host of new players and presents lore in some of my favorite ways (cryptically, but in a way that makes you really think and want to dive in more). I don't think I need the open-world approach to every Soulsborne game moving forward, but I do hope FromSoft takes a lot from Elden Ring for its next project.
For my second pick, Bugsnax takes the win over Bloodborne almost entirely because I don't think I actually played Bloodborne this year. It's still always and forever GOTY worthy, but so is Bugsnax… and that's one I actually played this year. For real, though, these games are both fantastic in very different ways, and I'll never not take the chance to talk about them.
And of course, my third pick: I took my first major vacation of the year to coincide with Horizon's launch and somehow did not end up beating the game. Sure, Elden Ring came out a week later and stole all of my time anyhow… but I had a good chunk of time to play HFW that ended up being used on other activities. Don't get me wrong, I made it a decent way in! But I have a lot left to go, and I'm afraid it'll fall into the same trap the first game did (overshadowed by BOTW, then not beaten until like 4+ years later).
Speaking of BOTW… The sequel takes the win for my most anticipated game of 2023. Hades 2 did a good job of coming close to the hype — but I think a Bloodborne sequel is the only thing that could even potentially dethrone Tears of the Kingdom as the game I'm looking forward to most in the new year.
And with that, we've reached the end! Thanks so much to both the writers who make this column exist and you, dear readers, who make this site exist. I hope you all have a fantastic, happy, and positive 2023!
If you have a moment, why not let us know… What aRe yoU Playing? 😉