WRUP: It's time for the weekend and Team Blizzard Watch is excited for a certain speedrunning event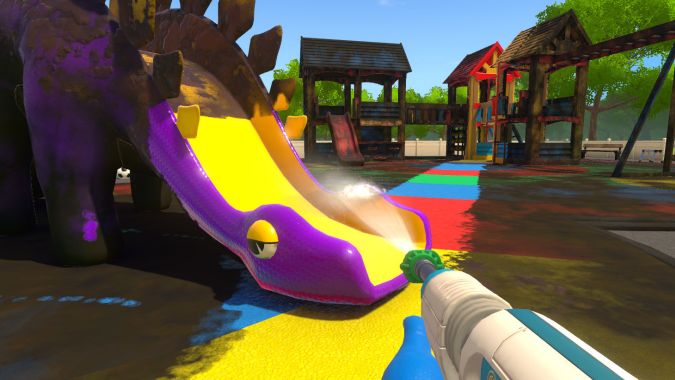 Welcome to another Friday, everyone! We've made it to the end of the week, and that means you deserve to relax. Thankfully, your fine friends at Blizzard Watch are there to help you do just that!… with a list of things we're playing!
Yes, this is WRUP — What aRe yoU Playing? — and there's plenty happening this weekend. Mostly thanks to AGDQ, but also thanks to all the other games we're playing and TV we're watching. So if you have a moment, stop, take a breath, and join us as we talk about everything happening in our lives this weekend. Anna W kicks us off.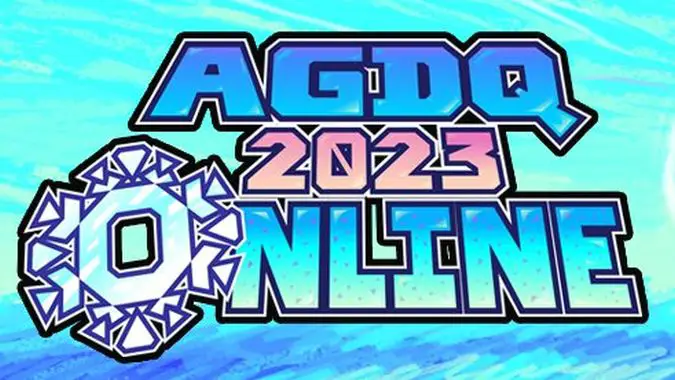 Awesome Games Done Quick 2023
Overwatch 2
Enola Holmes 2
As our emissary from the Void said, Games Done Quick begins on Sunday and that shall consume my time between this WRUP and the next. But when I'm not glued to the stream, I will be keeping up with my Overwatch dailies. I plan to take a couple spins in the Battle for Olympus mode before we get into the Lunar New Year celebrations.
In the world outside of gaming, this month our household is centering our viewing on heist and deception movies. We've watched the Guy Ritchie take on Sherlock Holmes so far this month, and next up is the sequel to Netflix's Enola Holmes. Seriously, how awesome is Millie Bobby Brown?
Awesome Games Done Quick 2023
D&D homebrew scheming
Splatoon 3
Elden Ring
Dragonflight?
It's my favorite time of the year: Games Done Quick time! That's truly the extent of my plans this weekend — we're sitting back, relaxing, and playing some video games while we watch a h*ck-ton of Games Done Quick.
I'm working with Anna W on a post outlining all of our top picks, but I cannot stress enough how happy I am with the schedule as a whole. It's always great, but opening with Splatoon 3? *Chef's kiss* A FFXIV Palace of the Dead "No Mouse" run? Yes, please! I'm hyped as ever, and I can't wait!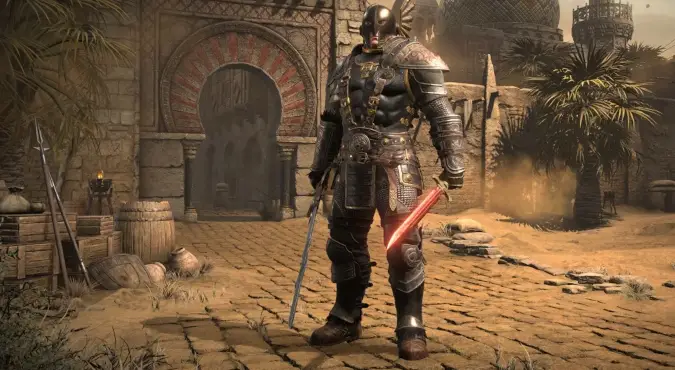 Witcher 3
Dragon Age Inquisition
Diablo II Resurrected
I started playing The Witcher 3 about a year ago and then got completely sidetracked by new releases. Now that the game is out on next-gen consoles, I have a reason to get back into it. I think the first time I got about 20 hours into it, but I couldn't tell you what happened or what I was doing. It'll be nice to start this game from scratch and complete it. I also reinstalled Dragon Age Inquisition. I've already put 340+ hours into this game, but I am pumped for Dragon Age Dreadwolf, so I have to get my gameplays in so I can import them when Dreadwolf releases. I mean, I hope I can import my saved games because I'm finally romancing Solas, and I need to know what happens.
It took me some time, but I finally started my playthrough of Diablo II Resurrected. I decided to forgo my normal Amazon/Assassins classes and went with a Druid for the first time. It's been fun so far. I do enjoy summoning birds to do my bidding, and shapeshifting is always a good time.
SNAP
Mario Strikers Battle League
We've got a new season in Marvel SNAP, and with it the new card Zabu. It's possibly the most powerful Premium Pass card since Wave. I've been bouncing around between a Bast Negative (Bast and Mister Negative), Double Devil (DareDevil and Devil Dinosaur), and Hela-Hellicarrier deck. I was facing a lot of Ultron Patriot decks, so I switched to a Zero-Enchantress deck to counter, but as soon as I did, I stopped seeing Patriot decks. Isn't that just the way matchmaking goes sometimes?
My son and I continue to enjoy Mario Strikers Battle League. I mostly run interference by tackling opposing players so he can get off his Hyperstrikes. It works best with stronger characters like Bowser, Donkey Kong or Pauline.
Marvel Remix
Through the Ages
The Witcher: Blood Origin
Angie Tribeca
This weekend is my monthly board game night. Two new games just received for Christmas that we'll be playing. First is Marvel Remix, a fast paced card game, where cards of a particular kind are grouped together for points. Next is Through the Ages. Like Agricola, but think it's too short and laid back? Then this game takes it to a new level. Looks…fun isn't the right word, involved…it looks involved.
The third season of The Witcher isn't coming out for a while, so, to tide yourself over with a short, four episode snack, there's The Witcher: Blood Origin, about the origin of the bloodline of the witcher.
Then, while this show is years old, I only just started watching it, and it is hilarious, Angie Tribeca. Originally on TBS, it's now on Hulu, all four seasons. It has the same style of humor as Children's Hospital, or Naken Gun. Absurdist, deadpan, serious in funny situations, or out of place in a serious situation. While I'm upset with myself for not watching it when it was on television, I'm glad I have it to watch now, and it's new to me.
Witcher 3
Bravely Default 2
It's 2023 and that means it's the Year of the Backlog!! — for me, anyway. I'm kicking it off with a game I've been meaning to play for years now: Witcher 3. They just released a PS5 remaster of the game so that's what I've been playing (I had the PS4 version so I took advantage of the free upgrade option).
I'm still working my way through Bravely Default 2 on the Switch; it's been slow going due to Dragonflight taking most of my gaming time the past few weeks but I hope to get some good momentum with it this weekend.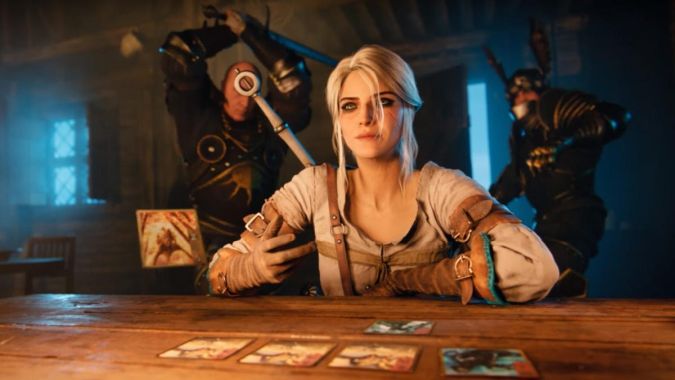 The Witcher 3: The Wild
D&D
Over the last few weeks I've been playing the PS5's next-gen update of TW3 and I must say it Gwent has never looked or felt so good. It's been a few years since my last playthrough of TW3 and I forgot just how addicting it was. It looks and feels great on the performance setting, the little new additions are refreshing, and the only trouble I've gotten are Mass Effect-esque NPC bugs and the Netflix-related quest bugging out and breaking my game.
A few weeks ago I mentioned I was starting to create a one-shot for my D&D group in honor of a player's birthday and I've devoted a lot of time lately preparing for our next session soon. I'm pretty excited to bring it to the table and see how everyone reacts.
Fallout 4

I'm completely serious
I had a hankering to do some ridiculous settlement construction so I've been doing that as a stress relief

Dragonflight

Honestly I think it's in my top two WoW expansions
Absolutely no one will guess which one is my favorite, it's not Wrath and it's not Mists, go wild with speculation y'all

Atlantis The Antediluvian World by Ignatius Donnelly

It's a classic of crackpottery, building an imaginative yet entirely incorrect theory rooted in cultural similarities being a manifestation of a shared homeland for all human cultures on an island in the Atlantic. I love it even though I know poor Donnelly, despite his rather successful political career (he was a US Congressional Rep and a Lieutenant Governor of Minnesota) was a complete believer in all sorts of ridiculous fringe theories that today would likely make him that one family member who forwards you their latest 'drink colloidal silver to avoid COVID" facebook group.

Cyberpunk 2077

I was about to leave it off the list and then I slipped and played it for an hour. Whoops.

I'm also looking at Game Pass, where there are three games I'm considering playing. These are:

Battletech – Giant robots fight over the scraps of galactic civilization a thousand years in the future
Broken Age – Two teenagers hop between very different universes
Bugsnax – Bugs that you can eat

Spider-Man: No Way Home

I know I'm late but I just watched it and liked it. Especially liked Tobey and Andrew's interactions as the other Peter Parkers.
Hearthstone
Persona 5 Royal
I took an extremely short break from WoW, and during those four days (seriously, it was extremely short) I played a ton of Hearthstone. 2023 hasn't been kind to me so far in Battlegrounds, as I seem to have hit some sort of MMR wall — I'm losing more games than I was used to, which is annoying. But Constructed has been pretty fun; I've been having a good time with Aggro Druid and Frost DK. And my old reliable Curse Imp Warlock is still there if all else fails. Though the meta is so fast these days that regular Imp Lock without Curses might prove to be better.
Just passed the 58-hour mark on my Persona 5 Royal playthrough, about to start the fourth dungeon — one of my favorite parts of the game story-wise.
That's us for this week! What's you? What aRe yoU Playing?