WRUP: Oh yeah, it's Friday! That means board games, video games, and maybe even sleep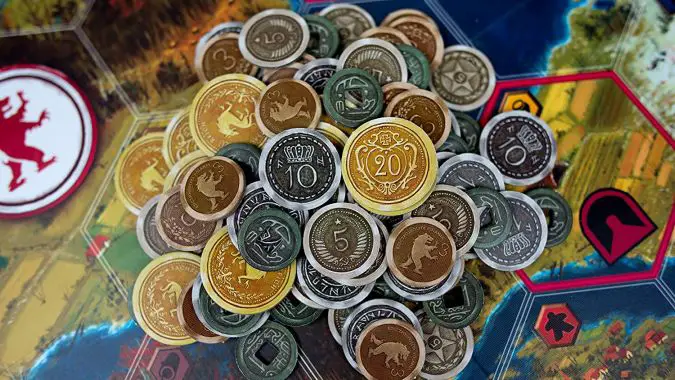 Hello and welcome to another Friday! We've made it to the end of another week, and we're ready to relax with some friends, games, and maybe even fuzzy companions.
Friday also means it's time for WRUP — What aRe yoU Playing? — wherein your beloved Blizzard Watchers talk about everything they're up to this weekend. Yours truly kicks things off this week.
Board game night
Splatoon 3
Elden Ring
???
While the campaign isn't 100% ready to go, my upcoming D&D group is officially getting together for the first time on Friday, and I'm really excited! I've been putting a whole heckin' lot of work into this, and it almost feels too good to be true that it's on its way to actually happening. Friday is still a "Session 0" for figuring out characters and whatnot, but we managed to all be free at the same time, and everyone is excited, so it's shaping up nicely. Here's hoping my homebrew isn't awful :)
Saturday and Sunday…. who knows. It'll really depend on real-life things happening, but the goal is (I think) to just kind of take it easy wherever possible.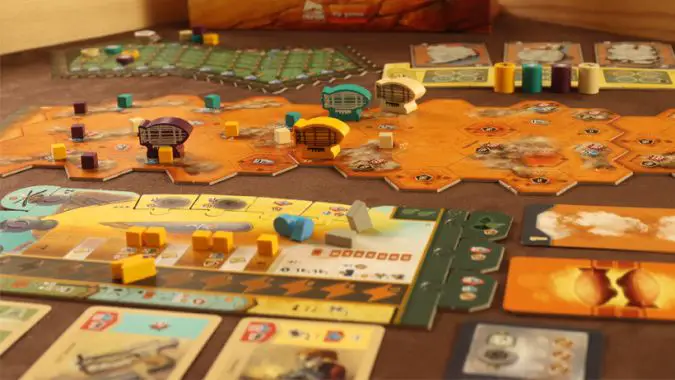 Flamecraft
Castle of Mad King Ludwig
CloudAge
WoW
On a boardgames front, not so much playing as prepping — I have Flamecraft which needs me to punch out a bunch of components. It's a neat little worker placement type game with cute dragons. I have the same job ahead of me for the beautiful Castle of Mad King Ludwig reprint.
We're slowly working our way through the CloudAge campaign — there was a pause when I knocked a glass of water over on the game and it has a bunch of cardboard chits that have to be drawn randomly/blindly – so we had to order a replacement copy as the pieces were all warped.
In computer games I will be trying to get up to date on the now WoW patch content – I was in the office yesterday so didn't have time until quite late yesterday to check out the new patch.
My Steam queue has been getting larger again – all the talk about the Fallout TV series I need to die that a spin, and I picked up The Spirit and The Mouse during the week because it sounded cute.
This Saturday is another Blizard Watch session of D&D The Weirs. For board games, one that always ranks high in favorites is Cascadia, and I bought it, but haven't played it yet. It takes place in the Pacific Northwest, where I live, and is a token drafting game relating to the habitats of wildlife. Finally, I usually recomend a TV, but instead I'll say that I'm watching Shahmaran, a Turkish show about a snake queen. The review said it started off slow but then gets good. I'm still waiting for the part where it gets good, as I keep falling asleep during it, and I'm halfway through.
Fire Emblem Engage
Life is Strange
Diamonds and Dancefloors
I completed Life is Strange: True Colors on the Switch last weekend and since I felt the series would play better on PC my Switch became available for Fire Emblem Engage. I'm a relatively newbie to the series but a fan of Tactics-style gameplay so that's been fun. The less said about the story though the better.
I got the remastered version of Life is Strange for the PC because the original has not aged well compared to the rest of the series so I'll be playing that most of the weekend. I plan to go through the whole series in sequence, including True Colors again since I understand it better now that I've finished it.
We don't talk about music much but I'm excited that my second favorite* modern pop star Ava Max is releasing a new album on Friday and I've already pre-saved it to listen to this weekend. I don't think we'll get anything as good as Maybe You're the Problem or Kings & Queens but here's hoping.
*Taylor Swift is first, naturally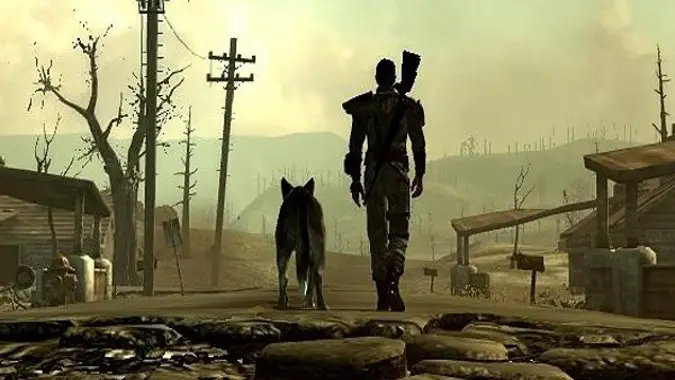 World of Warcraft Dragonflight
Fallout 4
Dragonflight is my main game at the moment, while Fallout 4 has returned to prominence because I've gone mad and need to be stopped from building settlements that look less like ramshackle collections of hovels and more like gravity defying leviathans that bristle with so many turrets that enemy raids barely last four seconds before being withered by barrages of missiles and lasers. I am not even kidding. I dragged a Sentry Bot towards one of my settlements just to see what would happen and it disappeared in a split second of smoke and ash. I don't even care about the game's story or characters, I just want to keep building ever more elaborate bases.
Game: Sleeping
Movie: Sleeping
Book: Sleeping
Cory has had a busy week, this weekend all of his plans involve sleeping
SNAP
Mario Strikers Battle League
Reading
Gaming time continues to be in short supply. SNAP fits in well with my short increments. We're nearing the end of the Savage Land season and I'm still (not so) patiently waiting for Tuesday when Shuri gets demoted to Series 3 so I can purchase the card from the shop.
My son has gotten heavily into Mario Strikers Battle League. I mostly pick a strong character like Bowser or (surprisingly to me) Pauline. I try to tackle as many of the opposing team as I can so he can make shots. Through wins (rare) and losses (less rare), we're having fun and spending time together.
Lastly, I'm currently reading a book I got for Christmas called "The Eden Option" by Allen Arnold. I'm about a third of the way through, but I'm already thinking of friends I want to share this with. It's been great so far. It feels like one of those books you read over and over again. I can see making it a tradition to reread it every January to remind myself of the Story I want to live each new year.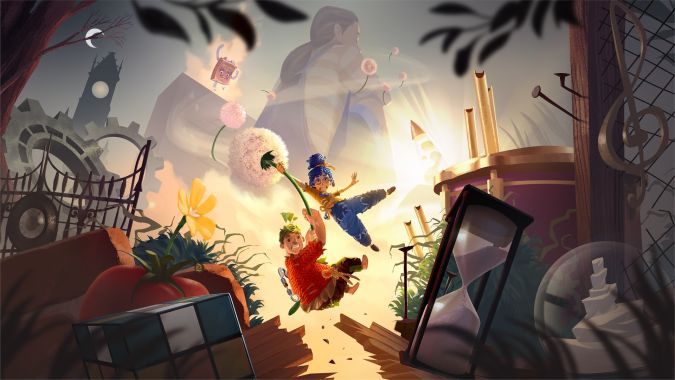 Wrath of the Lich King Classic
It Takes Two
Lately I've jumped back in to the Wrath Classic for Phase. For my Death Knight I'm grinding out the Argent Tournament rep and for my Druid I'm trying to get him to Level 80. I probably should've tried when the Winds of Wisdom was active but I was too deep in Witcher 3.
This week I started It Takes Two with my Player 2 and we're having a blast moving through the story and trying to beat each other in the various mini-game shenanigans.
I'll admit, this week was a bit of a boss fight feel for me and it was pretty tough so I'm looking forward to hitting reset this weekend and watching some Championship Football on Sunday.
It's been a few years since I last played Fallout 4 because it couldn't be scaled to fit a 21:9 monitor. However, after a lot of searching online, I was able to find a solution and can now play once again. One of the most notable differences I've noticed is that an addon I used to use for building towns now has a fully-voiced story mode. Because of this, returning to the Commonwealth wasteland feels like a brand new experience.
Hearthstone
Fire Emblem Engage
Persona 5 Royal
Persona 2: Eternal Punishment
I'm engaging in some royally eternal personal punishment by playing three RPGs at the same time, aren't I? Well, at this point Persona 5 Royal is my comfort game, while Fire Emblem Engage is the new hotness that I'm slowly-but-surely getting into. The disappointment with the story and characters is severe if you compare it to Fire Emblem Three Houses, but on the gameplay side of things, it started out strong and keeps getting better.
I've also decided to resume a playthrough of Persona 2: Eternal Punishment, the second part of the duology, that I had started several months ago. So I'll progress on that one, albeit very, very slowly. And I'm still devoting most of my Blizzard time to Hearthstone, with Battlegrounds Season 3 and some much needed balance changes in Constructed.
That's all for us here at Team Blizzard Watch! Next time we chat, it'll be February. But until then, why not let us know: What aRe yoU Playing?