WRUP: Team Tears, Team Diablo, or Team [Other]?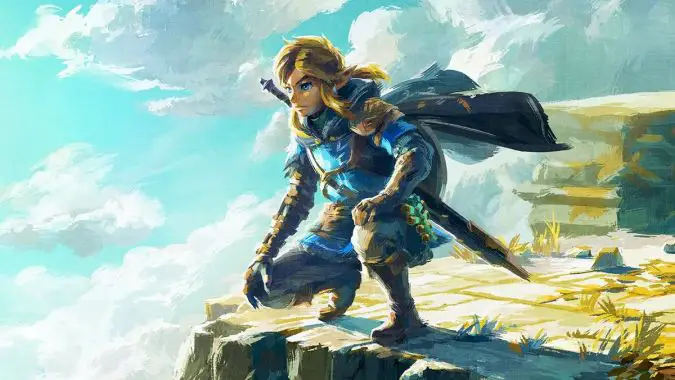 It's a pretty big weekend in gaming, so I'm not gonna waste too much time here. This is WRUP — What aRe yoU Playing? — where we talk about, well, what we're playing. Given Tears of the Kingdom and the Diablo 4 Server Slam are both out/starting today, I figured I'd see where most of Team Blizzard Watch fell.
Phil "Red" Xavier leads us off on #TeamDiablo.
Diablo 4 Server Slam
Octopath Traveler 2
On the previous beta weekends, I didn't manage to even fight Ashava, let alone kill her. This time, my goal is to level a Sorceress to 20 and hunt down the world boss so that my horse may look fetch AF in the live game.
I'm still playing Octopath Traveler 2. It's been 84 years.
No Tears of the Kingdom for me yet. I'm not what you could call a huge Zelda fan, though I do enjoy the games. I'm definitely interested in playing TotK at some point, but I need to finish BotW first — and I intend to play BotW again from the beginning, because I simply wasn't able to pick up my late game save file and remember all that was going on with the game from the last time I played it (two years ago).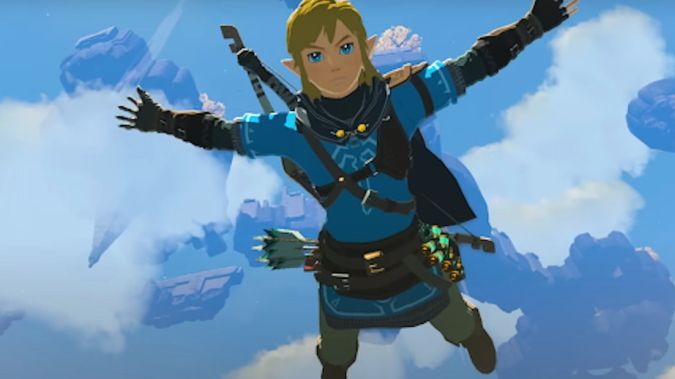 Tears of the Kingdom
Tears of the Kingdom
Tears of… (you get it)
D4
Elden Ring
RE4
Mother's Day brunch
It's a very busy weekend in gaming here, and unfortunately for Blizzard, Tears of the Kingdom wins over the D4 server slam, no contest. TBH, that's where my weekend is going — gonna game all night, have a Mother's Day brunch, and then go back to Tears.
In between, I know the GF is going to be playing the Diablo 4 Server Slam and maaaaybe Elden Ring. In any case, it's gonna be a Zelda-filled weekend and I will not be sleeping.
What about you? Are y'all on Team Tears, Team Diablo, or Team [Other]?
Diablo 4 Server Slam
Persona 5 Royal
Persona 5 Royal has been taking up all my free time (and a good chunk of time I should be spending with my family) lately but I'm going to put it aside some this weekend in order to participate in the Diablo 4 Server Slam. I'm going to concentrate on the Rogue in the D4 beta, but if time permits I'll likely give Druid a try.
As for P5R I'm getting close to the end of the main game now and should have it done soon; there's still the third semester added in Royal to finish as well but I don't think I'll get that accomplished between the Server Slam and Mother's Day-related shenanigans.
With the season reset, I decided it was a good time to poke my head back into Hearthstone Battlegrounds. I'm still learning all the new minions and heroes, and the games take a little longer than I'd like, but it's lots of fun. The biggest issue is my gaming time continues to be limited to short bursts, so I get one game of HSBG in during a gaming "session".
I'm still playing Marvel SNAP, but I'm not going for any kind of high rank this season. The frequent balance updates are great, but it's made it hard to keep up with the constantly shifting meta. I'm just playing Mr. Negative decks because I find them to be a great deal of fun. The only problem is they are super high variance (tons of fun when they hit, but you end up retreating a bunch of games), so it's hard to climb with them.
Battlefront II is my Star Wars game at the moment. After a long day at the office, there's just something almost therapeutic about spawning in as a Heavy, going Sentry mode and just mowing down Battle Droids, or Stormtroopers.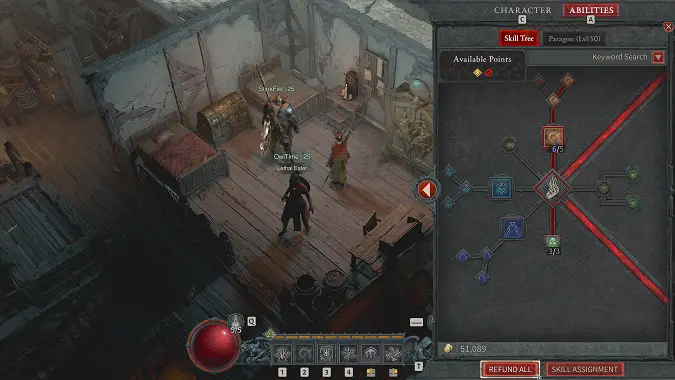 D4
World of Warcraft
Mother's Day brunch
TEAM DIABLO! Yesssss, we get one more round of D4 before June 6. I'm so excited for Server Slam this weekend because I missed Ashava BOTH beta weekends. This is the time to acquit myself honorably. OK let's be real, it's my time to die a lot but still, I'm excited to experience the event.
My guild just started Aberrus last night and we blasted up to Neltharion. Hellooooo, Vault loot! But I have some story quests to catch up on before Monday, and with a fresh season in WoW, I'd also like to add at least 1 timed Mythic+ key to my Vault.
I will also be celebrating one of my parents this weekend with a brunch! That said, I'm pretty sure my cats are not getting me a darn thing. Ingrates.
D4
WoW
BBQ for friend visiting form overseas
Work responsibilities
We have friends in town who haven't been home since before the pandemic, another friend is hosting a BBQ at their place Saturday afternoon/evening to catch up. As we missed the Midsummer catchup due to my FIL being in hospital, it will be nearly a year since we saw many of these friends in person.
Work continues to expand to fill any available time. I have to poke some of my direct reports into loading the personal development goals into the management system. Bleah, I have to adult.
We had a surprisingly good first foray into Aberrus on Thursday night, we're going into Sunday night's raid with 5 of 9 bosses down, so I have to do some prep and load some raid strategy info into the guild discord server and have a look at what gearing upgrade options are open to me. I also need to recruit a new tank and some melee DPS, which is going to be a PITA because recruiting always is.
I'm planning to stream the D4 server slam, and am still trying to decide whether to try Sorcerer or Necromancer, which I didn't try last round, or to check out how much Rogue or Druid has changed form the previous betas.
I've been shifting to a nocturnal work schedule over the past week and have reached a state of thorough discombobulation; nevertheless, I'm going to try my hand at the Diablo 4 Server Slam, even if I end up gibbering softly to myself in the closet after a few hours and will keep playing catch up in World of Warcraft.
D&D
Diablo 4
World of Warcraft
Mother's Day
Tears of the Kingdom….?
Go Team Diablo! I missed the previous open betas but I am not missing the Server Slam. I've got it downloading on my PS5 instead of my PC, though — gonna try out this Diablo console experience everyone raves about. I've never NOT played a Diablo game by frantically clicking my mouse, so this'll be a new experience for me. I've also got D&D tomorrow night; my PCs are nearing the final part of Act 1 of the Descent into Avernus Remix; should be some exciting things afoot there. Even if it does eat into my Server Slam time.
Outside of that, I've got not one but two Mother's Day celebrations lined up, but for Saturday instead of Sunday for some reason: brunch and a movie with my mom, and dinner with my mother-in-law. And I'll probably find time to squeeze in some WoW. I'm becoming aggravated at my inability to get an Alchemical Flavor Pocket for my main so I'm slowly moving all my old level 60 alts out to Iskaara and letting them out of the inn to make soup each week. Wouldn't mind hitting up another M+ or two, either.
Also I hear there's some kind of new Zelda game or something. It's probably pretty okay.
That's us for this week! I hope you all have a fun, safe weekend. And if you have a moment, why not tell us: What aRe yoU Playing?