WRUP: A long weekend of gaming (and gaming done quickly!) lies ahead for Team Blizzard Watch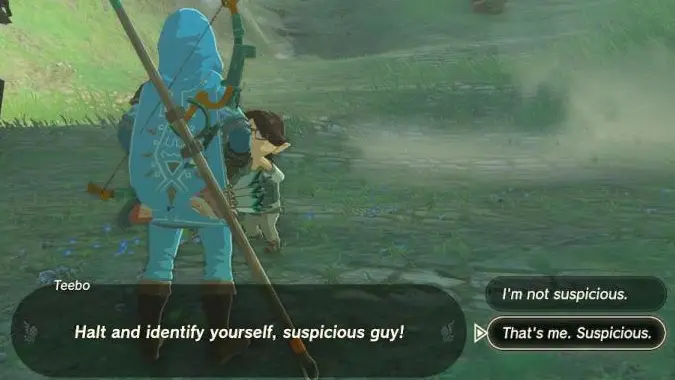 Hello and happy Friday, Watchers! We've made it to the end of what (for me, at least) has felt like a very long week. Thankfully, for many of us, we're rewarded with a long weekend.
What are we here at Blizzard Watch up to on said long weekend? Well, you'll just have to read on to find out. This is WRUP — What aRe yoU Playing? — and Phil "Red" Xavier kicks things off this week.
I really need to finish Octopath Traveler 2 before Diablo 4 is released! Thankfully, I've already completed all of the main characters' stories, so I'm at the stage where I just need to decide how much of the side content I want to tackle before I head into the final chapters of the game. It's been a fantastic experience overall!
World of Warcraft
Atari 50: Anniversary Collection
It'll be a working weekend for me, but in the downtime I'll probably continue to check out what's going on in Zaralek Cavern in WoW or hop into the 10.1.5 PTR realm and nose around. Might also indulge in a little nostalgia, messing about with the Atari 50 collection.
World of Warcraft
Board games (what ones? it's a surprise even to me)
Pokemon Legends Arceus
Tears of the Kingdom
Yardwork….
Been spending a lot of time in WoW trying to catch up on the reps I spent the entire first patch slacking off on. It's surprisingly easy to catch up, and it gives me something to do when there's nothing else to do between raids and M+. Outside of that, we've got a board game night with some friends from out of town tomorrow night, we're trying to open our pool for the year, and then in between all that I'll be going back and forth between Tears of the Kingdom, which has its hooks in me good, and Pokemon Legends Arceus, which I sat down a year or so ago and am just now coming back to. My Switch is getting a real workout lately, I tell you what.
Persona 5 Strikers
Persona 5 Dancing in Starlight
This weekend is actually going to be a yugely busy one for me due to work so I may not have all that much time to game. I did finish Persona 5 Royal and not wanting my time with the characters to end I'm playing the rhythm game tie-in Dancing in Starlight and the musou-style sequel Strikers. When I'm not stealing hearts I'll likely log into WoW and try to kill the Treasure Goblin for loot.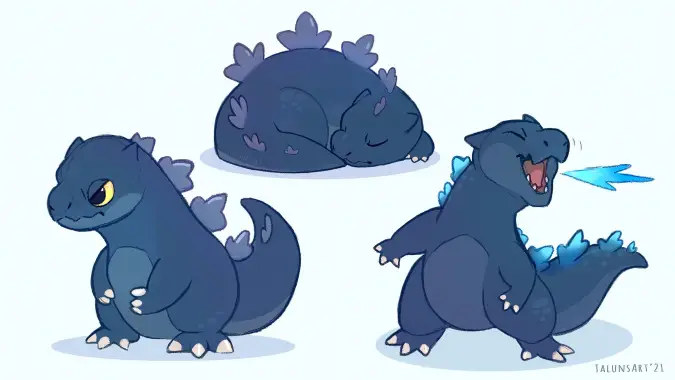 World of Warcraft
The Outer Worlds Spacer's Choice edition
I'm designing my own Kaiju-fighting game
So yeah, I had this idea to take the Pathfinder/Starfinder system and use it for an RPG campaign where you play as the annoying kid in Gamera who follows the giant fire breathing turtle around saying that he's really good and not at all a dangerous unstoppable menace.
I mean, why is this even a trope? Why are there so many examples of this? And why not basically mash Godzilla and Pokemon together into a game about finding a baby Kaiju, raising it, and helping it choose its destiny as either a protector or destroyer of Earth? I saw this art and was immediately inspired to make such a game.
Star Trek: Resurgence
Cities: Skylines
Star Trek: Resurgence is a narrative game putting you in the shoes of both the first officer and a lower decker trying to solve a mystery on the edge of federation space. I just left off blinding my tactical officer, so it is not going very well for the U.S.S Resolute.
Also this week, what many believe to be the last DLC packs for Cities: Skylines has dropped. I will be spending Monday building a tourist town based off the new tourism pack instead of dealing with traffic going to a real life tourist spot.
Destiny 2
Wrath Classic
Dragonflight
I have my own personal reservations about the direction Destiny 2 is going as a whole since the release of Lightfall but I'm particularly interested in the newest season that was released this week, Season of the Deep. Im a sucker for underwater environments and activities and this season focuses primarily on that so of course I'm going to jump right in. After that, I'll split some time between Dragonflight and Wrath Classic because I simultaneously want to murder the Treasure Goblins that are appearing but I also need to get back to grinding out the Argent Crusade bounties for seals.
(As a side note, I'd 100% pay money to play a game like the one Matt is describing. I'll throw my wallet at it)
Tears of the Kingdom
Brunch with Grandparents
Party with friend
Party with family
Elden Ring?
WoW
Games Done Quick!!!
Somehow this "relaxing" long weekend is not so relaxing and is packed with get-togethers on Saturday, Sunday, and Monday. Still, it's better than not having Monday off, and I'm going to do everything I can to game when I'm not out and about.
That means Tears of the Kingdom for me — I am having SO much fun with this game, and doing it all completely, horribly incorrectly — and Elden Ring for the GF. She just got to the final step of Ranni's questline (i.e., the thing needed to unlock the "best" ending) and has a big ol' dragon in her way.
Oh! And I could never forget about Summer Games Done Quick! It's here already and I'm so, so ready for a week of nonstop speedrunning. Seriously, I don't think I shut the TV off the entire time, and I'm almost assuredly going to be crashing in the living room all week. I cannot wait.
That's us for this weekend! What's you? What aRe yoU Playing?