Wrath Classic servers will become Cataclysm Classic servers in 2024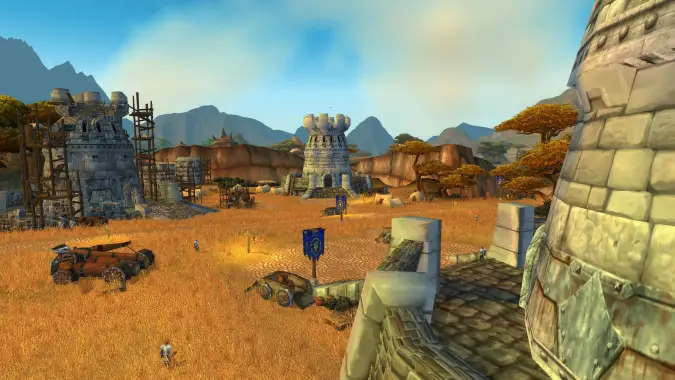 World of Warcraft Cataclysm Classic was announced at BlizzCon 2023, paving the way for the next cycle of World of Warcraft Classic content scheduled for the first half of 2024. Regardless if you've been playing WoW Classic since 2019, you're a new player who started in Wrath of the Lich King Classic, or you're returning after an extended absence, we've got you covered on what you can expect when Cataclysm Classic arrives next year.
During the announcement, Executive Producer Holly Longdale stated when Cataclysm Classic launches, all of the Wrath Classic servers will roll into, and become, Cataclysm Classic servers.
Right now, WoW Classic is split into two servers or groups — Classic Era and Wrath Classic — and each group contains smaller sub-servers called realms where a player's character can be created and exist. Classic Era realms contain the Classic level 1-60 experience of old world Azeroth and a Hardcore mode covering the same content. Wrath Classic realms take players from level 1-80 and covers content from Classic, The Burning Crusade Classic, and Wrath Classic.
Initially, WoW Classic only had one server group that allowed players to play the original WoW level 1-60 experience across Kalimdor and the Eastern Kingdoms. In 2021, Blizzard announced their intentions to bring The Burning Crusade Classic to players and rather than force all players forward everyone was given a choice — choose to remain in original Azeroth on a Classic Era realm or copy your character and permanently transfer your character to another realm/server that would become The Burning Crusade Classic. Eventually, The Burning Crusade Classic realms became Wrath of the Lich King Classic realms, and next year these realms will become Cataclysm Classic realms.
Players on Classic Era realms will remain unaffected, as will players who roll characters in WoW Classic's upcoming Season of Discovery. If you currently have a max level 80 character, you don't need to worry about anything because your character will have access to Cataclysm Classic when it releases. If you're in the middle of levelling or want to create a new character before Cataclysm Classic, you'll need to hit level 80 before you join the Cataclysm fun. Wrath Classic servers currently have a 50% XP buff called Joyous Journeys active on all realms to help your levelling journey.
If you've taken a break from Wrath Classic but intend to return when Cataclysm Classic launches and not before, keep in mind that Cataclysm Classic will function just like original Cataclysm and change everything including questlines, zone layout, and abilities and talents. Blizzard has also teased some new changes coming to Cataclysm Classic but kept the details under wraps for the time being so make sure you check back here so you don't miss any news!