Blizzard Watch Podcast: Blizzard Watch needs your help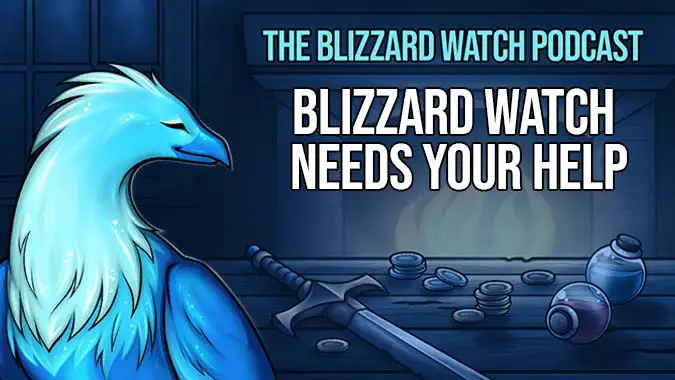 In this episode, Liz Harper explains our need for additional Patreon revenue to keep the site going. The team also discuss the launch of Dragonflight Season 3 the Amirdrassil raid (including the LFR tier!), the very grumpy new world boss, the launch of the Hearthstone: Showdown in the Badlands expansion, the newly announced Diablo TTRPG, and the new MMORPG announced by the Fantastic Pixel Castle studio led by former WoW dev Greg "Ghostcrawler" Street. And of course, what's a gaming podcast without a debate on the pros and cons of player housing!?
You can listen to the podcast directly from this post or click on download icon in the upper right corner of the player below to listen on your own device.
If you'd like to catch up on previous Blizzard Watch podcasts, our weekly Lore Watch podcast, or our on-going Dungeons & Dragons podcast, check out our podcast page. You can also search for any of these programs in your favorite podcast player to subscribe and be notified when a new one is released.
And finally, if you subscribe to our Patreon Tier 2 or above you will not only get the uncut version of the Blizzard Watch podcast with a bonus 30 minute pre-show, but you will also be able to listen to the Blizzard Watch and Lore Watch podcasts two days before they are released to the public.
Thanks for your support and enjoy the show!