Goody Bag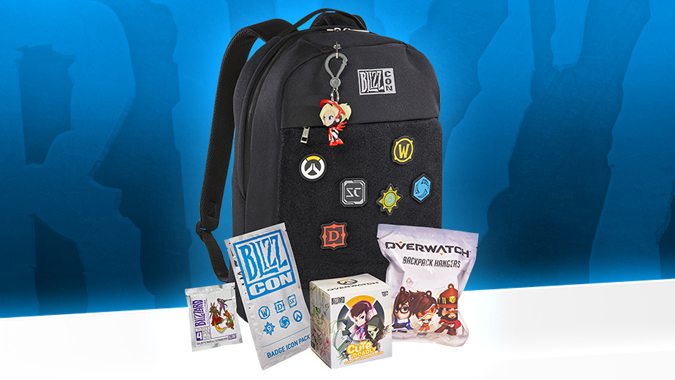 Pre-purchases for BlizzCon 2017 Goody Bag and Epic Upgrade now live
The Goody Bag for this year's BlizzCon was previewed earlier this week, and now you can pre-purchase it. This year, however, everyone can get their hands on the special BlizzCon swag and even more. Quantities are definitely limited, so if you're interested you may want to get a jump on it — and that goes...
---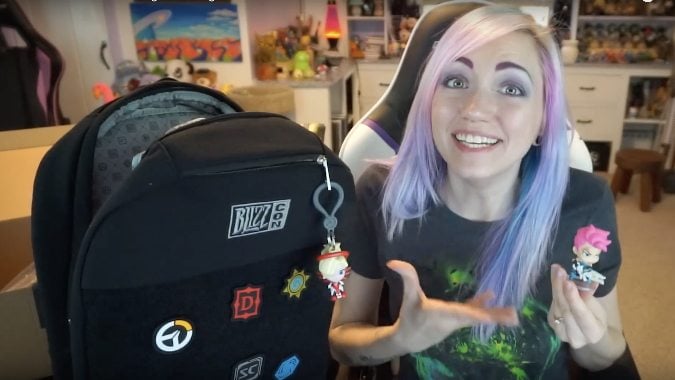 BlizzCon 2017 goody bag is full of mysteries
BlizzCon is less than two months away, which means it's time for the most exciting part of the con: the swag. Panser from Wowhead has a sneak peek of what's inside this year's goody bags for BlizzCon attendees. And this year, everyone gets a shot at them, as anyone can buy their own goody bag (with...
---
Check out the BlizzCon 2016 goody bag
It's BlizzCon time, and that means another year's goody bag. Okay, technically this year it's a goody box this year, but the idea's the same: it's stuffed with cool stuff that comes with your BlizzCon ticket (or bought with your virtual ticket). It is, unfortunately, too late to buy one of your own on the Gear Store,...
---
BlizzCon 2016 goody bag unboxing video reveals Blizzard drinking stein and more
YouTube streamer Rhykker, famous for his Diablo streams, has received the BlizzCon 2016 goody bag early and recorded himself unboxing it. And now we all get to see what's in store for those of us that purchased BlizzCon tickets almost 3-1/2 months early. Video and screenshots, plus a full list of the contents after the...
---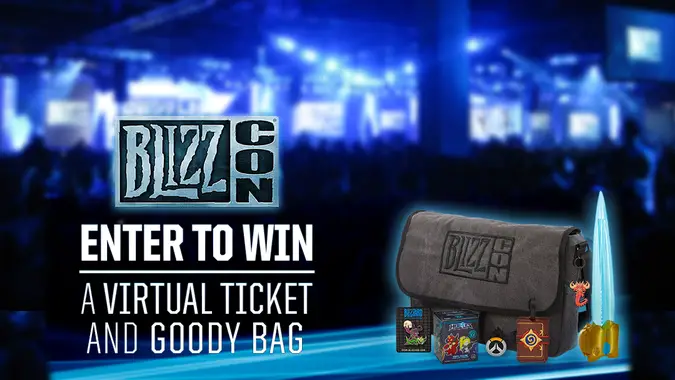 BlizzCon giveaway: Enter to win 1 of 100 virtual tickets and goody bags
BlizzCon is giving away 100 free BlizzCon virtual tickets and accompanying goody bags. You can enter by submitting your name and email on the contest page, and there are ways to gain additional entries for a total of 21. Liking each of the Blizzard Entertainment and assorted gaming Facebook pages will grant you a single...
---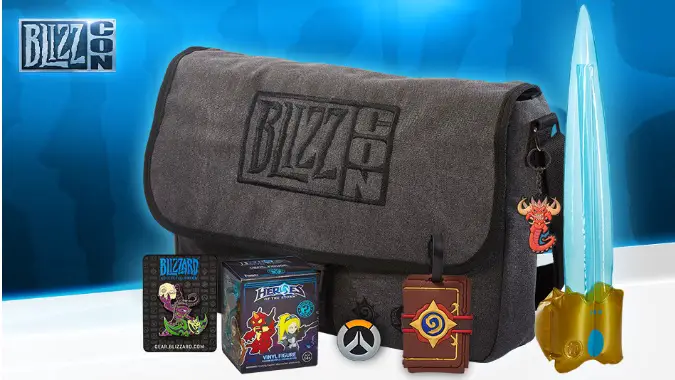 BlizzCon 2015 Virtual Tickets and goody bags now available
Even if you aren't heading to BlizzCon, you can get in on the excitement with a Virtual Ticket which allows you to livestream the convention right to your desktop as well as get all of the virtual goodies that in-person attendees receive. In addition, for the first time, Virtual Ticket holders will be able to...
---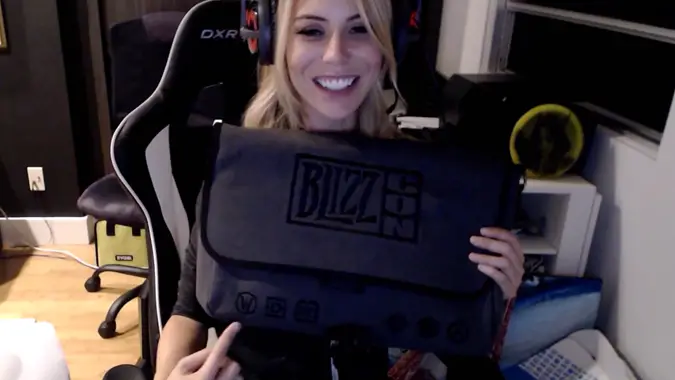 BlizzCon 2015 goody bag contents revealed by Michele Morrow
Blizzard sent some early BlizzCon goody bags yesterday and Michele Morrow excitedly unboxed it on video to show everyone what we'll receive. Included in the goody bag is…an actual bag! Blizzard's prime gift this year is a commemorative messenger bag with BlizzCon and the game logos emblazoned on its front. It appears to be nice quality...
---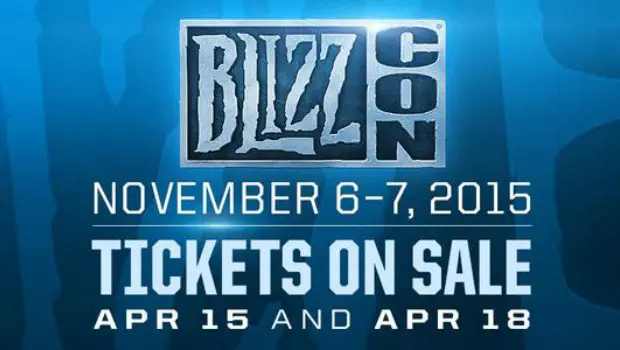 ---