Breakfast Topic: The Eternal Conflict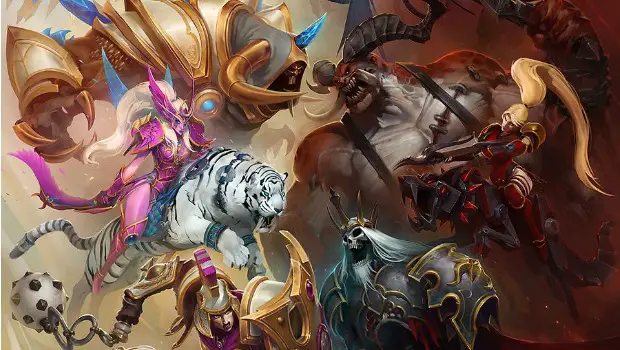 With the release of the Heroes of the Storm's Eternal Conflict update, a new battleground has been added to the game. The next set of heroes will be Diablo-themed with King Leoric and the Monk expected to make their debut soon. Plus those treasure goblins are a neat addition to the start of the game and give players a little something to do before the gates open up. (And it helps ensure players are present and not AFKing out early.) Just make sure you hit the fountain after you eliminate the goblin to replenish your resources before heading out to your lanes.
I took the newly released Butcher out for a spin in Quick Match and he's extremely squishy. For a big dude, I expected a little more durability but he isn't exactly tank material either. Furnace Blast is great for the damage potential but I found myself picking Lamb to the Slaughter to isolate out opposing heroes. It gets better if your team is an AoE composition (even moreso at level 20 when Lamb to the Slaughter can lock down multiple heroes at once). The new map is a hoot to play as well! I feel that the Immortals are a touch too strong on this one, but maybe I just need a few more games in the map to get used to the pacing though.
Are you enjoying the new patch? I can't wait for the next heroes to get released!