Heroes of the Storm: Guide to playing The Butcher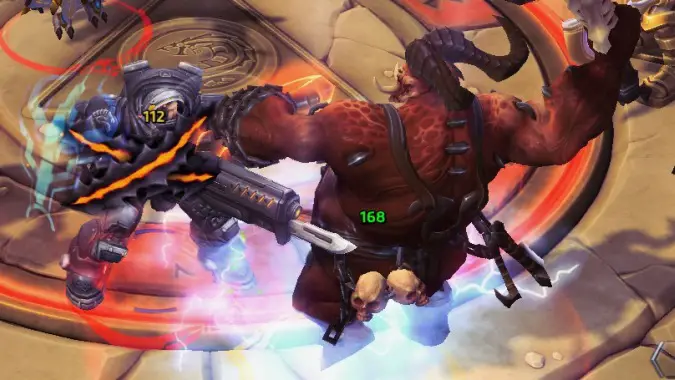 Whether you're just learning the ropes in Heroes of the Storm or trying to tackle a new character, a guide can help you find your footing a little faster. If you're looking to dish out some serious damage, you may find yourself looking for the newest hero to enter the Nexus: Diablo's demonic Butcher. A melee assassin, the Butcher is always on the front lines, hunting for fresh meat.
Still, the Butcher's more fragile than he looks: it's easy to overextend and because of his DPS potential your opponents are likely to focus on taking you down fast. If that doesn't make you wary of playing, then you'll want to check out our guide to the Butcher to help make the most of this new hero (or our guide to the Butcher's skins if you want to max out your intimidation factor).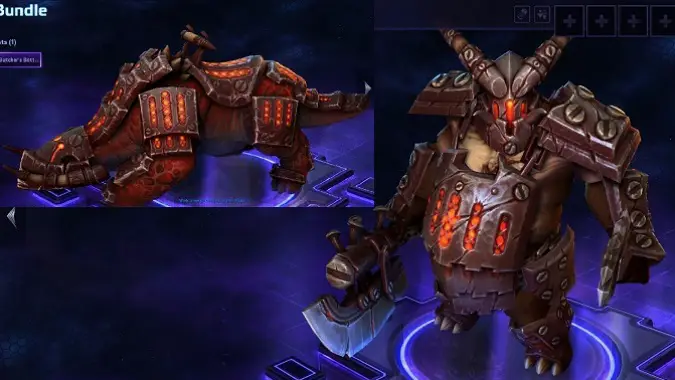 We expect the Butcher's price to drop tomorrow to 10,000 gold, so it won't be  a bad time for budget-buyers to pick him up — but if you have the cash to spare, the $20 Fresh Meat bundle which includes the Butcher, his Iron Butcher skin, and a unique mount is likely leaving the store soon.
If this particular assassin isn't your cup of tea, we've got other hero guides, too. Check out our guides for:
We're coming out with new hero guides regularly, so check back if your favorites aren't yet listed. And, in the meanwhile, you can check out our assassin guide, our specialist guide, our support guide, and our warrior guide for quick rundowns on each hero of each type. We'll see you in the Nexus!