Breakfast Topic: What are your post-BlizzCon plans?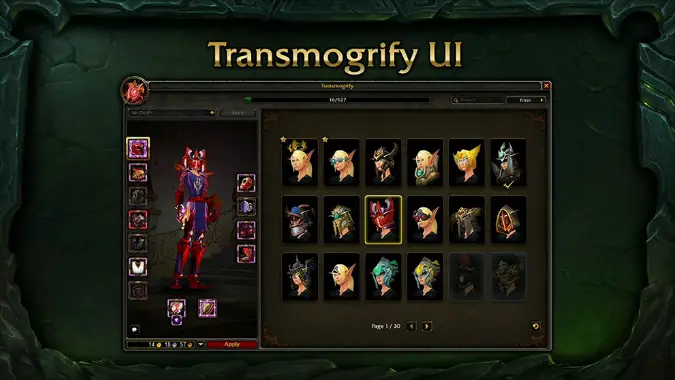 Last week, my gaming goals were pretty casual and ill-defined. I've been idly keeping up with my dailies in Heroes of the Storm, though I'll admit I've let a few lapse since the Overwatch beta began. In World of Warcraft, I wasn't doing much of anything. Sure, I planned on eventually finishing up that flying meta-achievement, and I did my normal pet dailies when I felt like it, but beyond that my interest was admittedly flagging. I was going to raise my monk and mage to 100 at some point before Legion, but that wasn't terribly pressing. However, a few announcements at BlizzCon completely changed my gaming trajectory.
The biggest thing was the transmog announcement from the WoW systems panel. Up to this point I just kind of saved a few cool looking pieces and didn't pay a ton of attention otherwise. Now that transmog is account-wide and permanent the collector in me was spurred to action. That paladin I left stalled at level 85 can solo Molten Core no problem, and I'll flip those lowbie greens for a sweet profit while I can. I've also mobilized the alts I want to use heavily in Legion. The monk's soloing capability in particular will be key to build up my array of cute outfits, so I'm grinding her up as a priority.
I'm also excited about Lunara and Greymane in Heroes of the Storm. I prefer to do my hero purchasing with gold rather than real money transactions so I've got to get on the ball with those dailies. With the MMR changes I won't feel like a jerk for getting those last few heroes to level five in Quick Matches rather than AI, just to eke out as much gold as I possibly can while I wait for those two to enter the Nexus.
Of course, all this only comes after I sleep for the next week.
Has BlizzCon changed any of your gaming goals? Are you rerolling your class based on the systems panel, or trying to stockpile murloc cards so that when the new Hearthstone adventure drops, you'll be ready to go with an awesome new deck? Or are you staying the course, maybe tied up in Legacy of the Void or waiting on Overwatch?