Do you have enough pet battle content?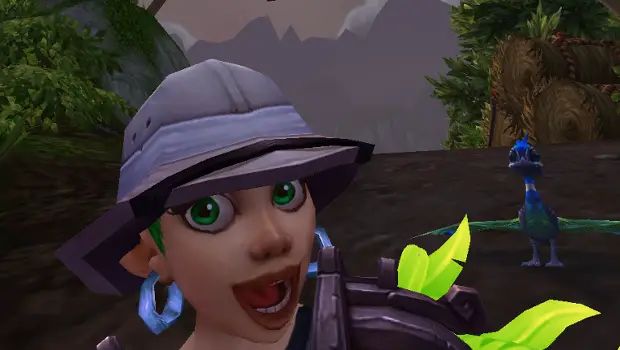 Even though I was watching along to assist where I could with the Q&A liveblog, I literally stepped away for two minutes to pull my pizza rolls out of the oven when Ion Hazzikostas said the next step for pet battles was "pet dungeons." Wait, what? Ever since BlizzCon the one hot topic in the pet battling world has been this single phrase.
Then it came up again during the recent Q&A, with no further elaboration than was offered up at BlizzCon. The question that was asked likely wanted more information on that one weird lead, but the way it was asked — what content is coming to pet battles next — took me back a bit. Though I do generally get hyped about all things pet battling, and I'll definitely hit up whatever gets thrown my way, are people really at the point where there's nothing left for them to do so soon after patch 7.1?
Part of my hesitation here has to do with timing. Content creation cut my hands-on gaming time pretty drastically to start with, but I've been super busy in real life and completely swamped with BlizzCon in my virtual one. I think I've logged in a handful of times since the patch October 25th.
Still, I'm maybe a third of the way through the Family Familiar achievements from Legion's launch, which are providing to be a fun, unique challenge for me. I'd be further progressed were it not for the randomness of World Quests and how few of the pet battling ones I need are up when I've got the time to do them. I haven't even thought about looking through the falcosaur quests, though going by my WarcraftPets colleague Quintessence's write up, describing it as "involved" is just the tip of the iceberg. I completely forgot about Raiding With Leashes IV, which has a unique battle at the end. And of course, there's the double-edged sword of the level cap remaining 25.
Though this means there's a wide array of stuff for a pet battler to do because everything remains current content, this means everything remains current content. Pandaren Spirits, Celestial Tournament, Menagerie, Awfully Big Adventure, Tiny Terrors of Tanaan — I'm getting tired just typing all that out. It all looks fun to tackle, but I'm more than cool with what we've got going on already.
I wouldn't say no to some more pug hats though. What do you guys think? Do we have enough pet battle content, or are you still looking for more? Have you been playing through the falcosaur quests? What do you think about the idea of pet dungeons?